After devastating fire, what's left of 'the cheel' demolished
THIENSVILLE, Wis. - Just before noon on Wednesday, Jan. 13, "the cheel" -- a historic restaurant in downtown Thiensville -- was demolished.
The building was part of the community for 130 years. A fire last fall destroyed the Nepali-inspired staple. Wednesday, excavators began knocking down the walls that were left standing.
"When you hear the walls breaking and things along that line, you feel like your heart is tearing apart," said Barkha Daily, the restaurant's co-owner.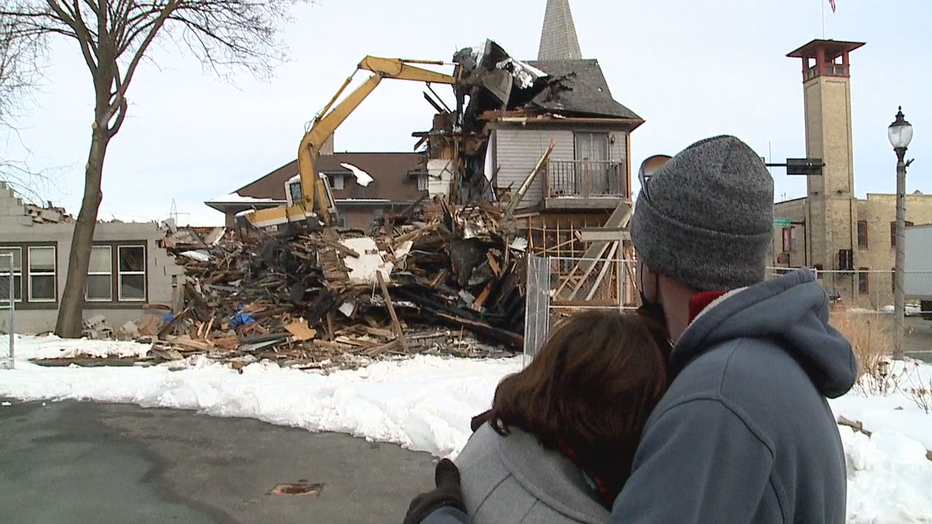 Owners Barkha and Jesse Daily watch the demolition of "the cheel" in Thiensville
"It's like seeing a loved one in a casket and constantly being reminded of the tragedy that our family has experience," co-owner Jesse Daily said.
The restaurant was not open at the time of the Nov. 8 fire -- and upstairs residents of the building were able to evacuate safely.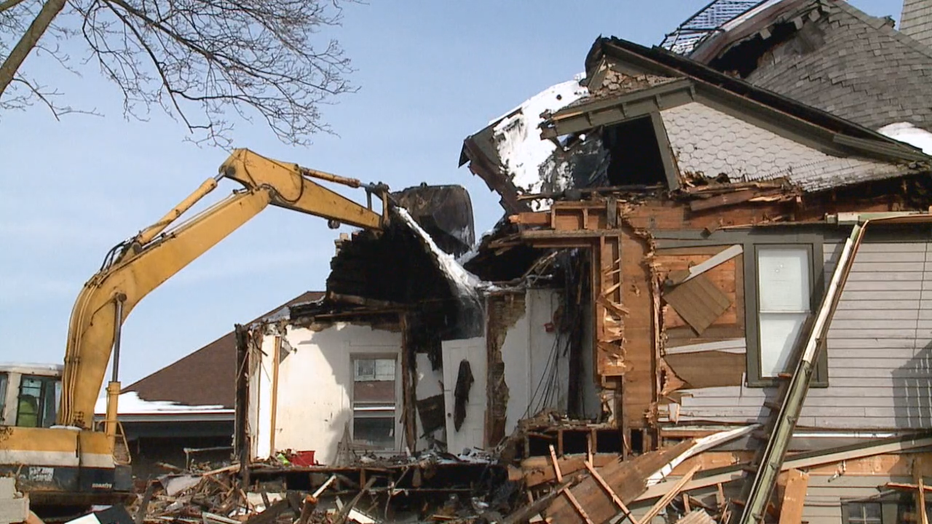 Demolition of "the cheel" in Thiensville
While it is the end of an era, owners Barkha and Jesse Daily choose to look at it in a different way -- the start of something new. They plan to rebuild.
"We have to look past this, there is no other way," Barkha said.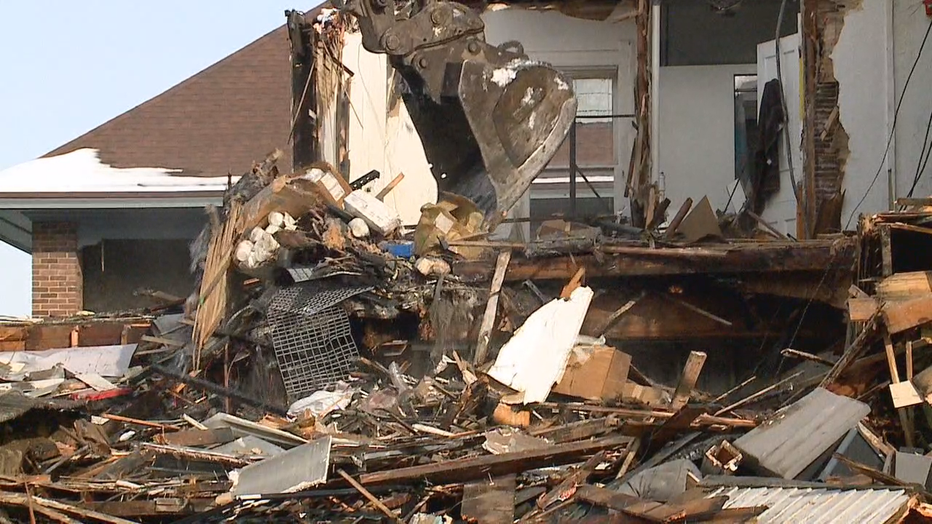 Demolition of "the cheel" in Thiensville
As rebuilding efforts at "the cheel" move forward, the Dailys have opened a second restaurant down the road -- Daily Taco & Cantina.
FREE DOWNLOAD: Get breaking news alerts in the FOX6 News app for iOS or Android