"Acting out ain't gonna solve nothing:" Sisters of man shot, killed by police encourage peace


MILWAUKEE -- A large crowd gathered Sunday evening, August 14th in the area near Sherman Park -- near the BP gas station that was one of six businesses burned Saturday night in the wake of a fatal officer-involved shooting near 44th and Auer.

The group marched Sunday evening to 44th and Auer, where a vigil was held in the street. Candles were lit and the group chanted words like "peace" and phrases like "let our cries be heard."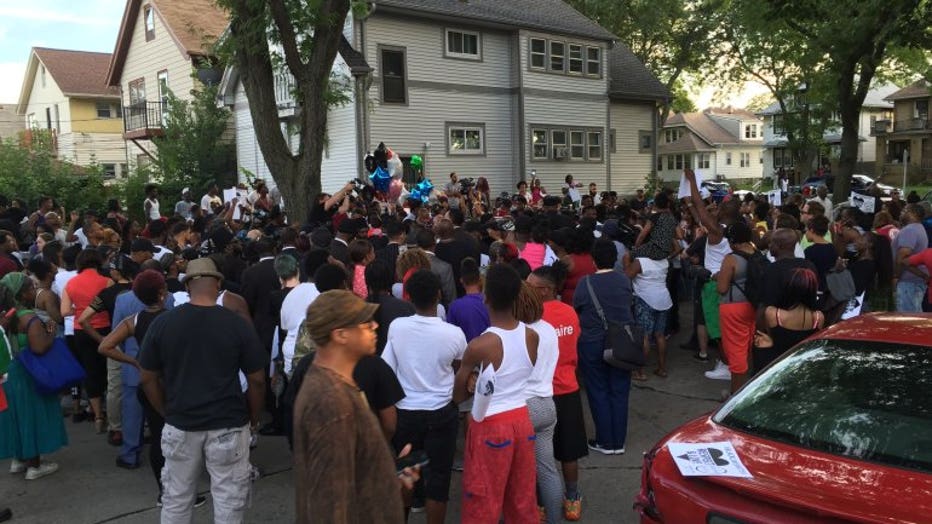 Among the group were 23-year-old Sylville Smith's sisters. They spoke of pain and heartache over their brother's death -- but also encouraged peace in Milwaukee.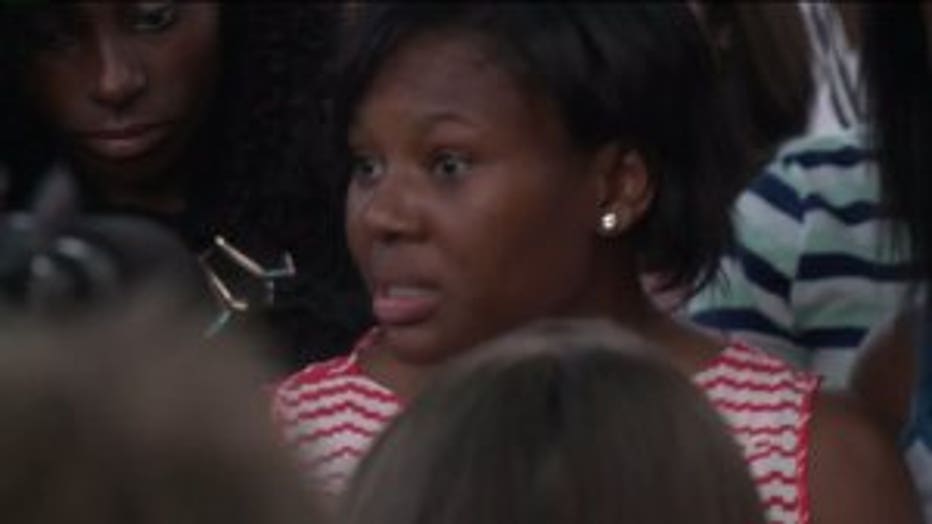 Sylville Smith's sister Sherelle


"I lost my brother. I can't get him back. Never. Never. That's pain. I can't look him in the eye no more," Smith's sister Sherelle said.

"At the end of the day, acting out ain't gonna solve it. Ain't gonna solve nothing for Sylville. The city went crazy (Saturrday) night over Syville. We tired of it. We tired," Kimberly Neal, Smith's sister said.

FOX6's A.J. Bayatpour spoke with Smith's father, Patrick on Sunday. He had this to say in the wake of the shooting of his son by Milwaukee police and the violence that followed: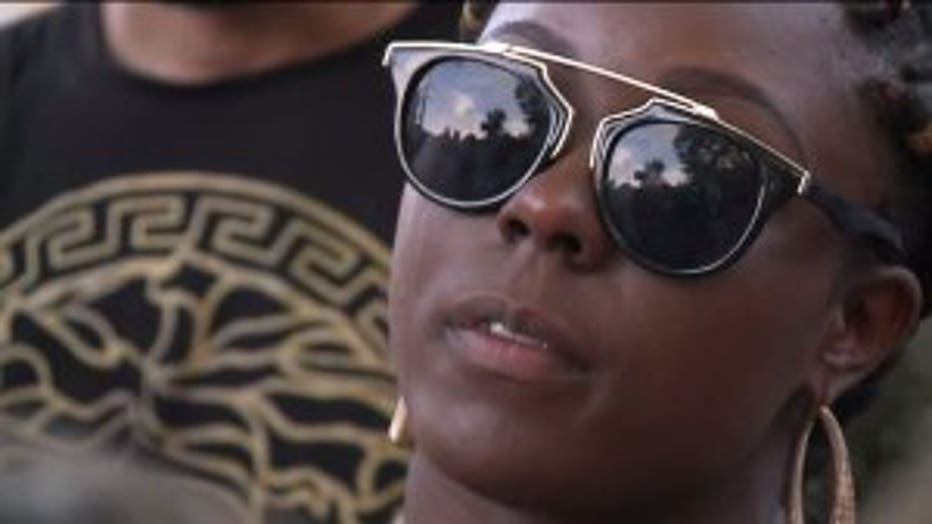 Sylville Smith's sister Kimberly Neal


"What are we gonna do now? Everyone playing their part in this city, blaming the white guy or whatever, and we know what they're doing. Like, already I feel like they should have never OK'd guns in Wisconsin. They already know what our black youth was doing anyway. These young kids gotta realize this is all a game with them. Like they're playing Monopoly. You young kids falling into their world, what they want you to do. Everything you do is programmed. I had to blame myself for a lot of things too because your hero is your dad and I played a very big part in my family's role model for them. Being on the street, doing things of the street life: Entertaining, drug dealing and pimping and they're looking at their dad like 'he's doing all these things.' I got out of jail two months ago, but I've been going back and forth in jail and they see those things so I'd like to apologize to my kids because this is the role model they look up to. When they see the wrong role model, this is what you get. They got us killing each other and when they even OK'd them pistols and they OK'd a reason to kill us too. Now somebody got killed reaching for his wallet, but now they can say he got a gun on him and they reached for it. And that's justifiable. When we allowed them to say guns is good and it's legal, we can bear arms. This is not the wild, wild west y'all. But when you go down to 25th and center, you see guys with guns hanging out this long, that's ridiculous, and they're allowing them to do this and the police know half of them don't have a license to carry a gun. I don't know when we're gonna start moving. I've gotta start with my kids and we gotta change our ways, to be better role models. And we gotta change ourselves. We've gotta talk to them, put some sense into them. They targeting us, but we know about it so there's no reason to keep saying it's their fault. You play a part in it. If you know there's a reason, don't give in to the hand, don't be going around with big guns, don't be going around shooting each other and letting them shoot y'all cause that's just what they're doing and they're out to destroy us and we're falling for it," Patrick Smith said Sunday.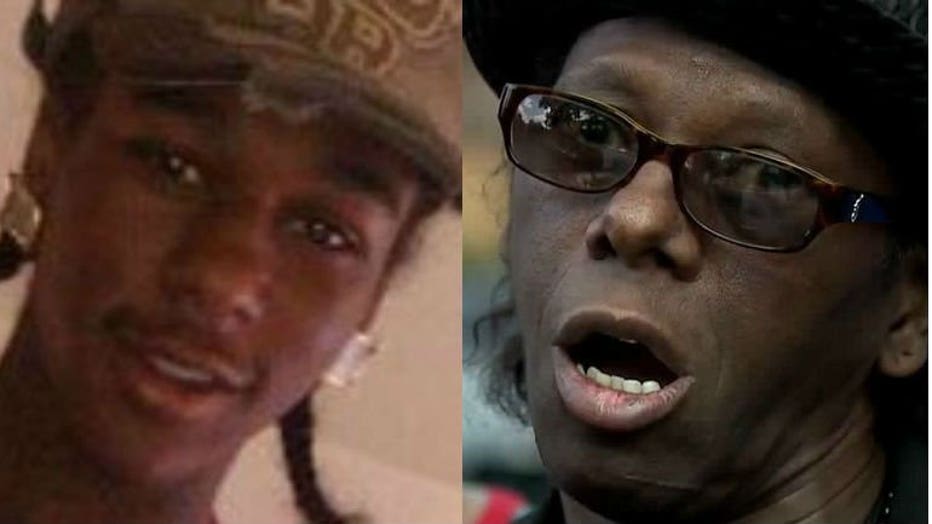 Sylville Smith/Patrick Smith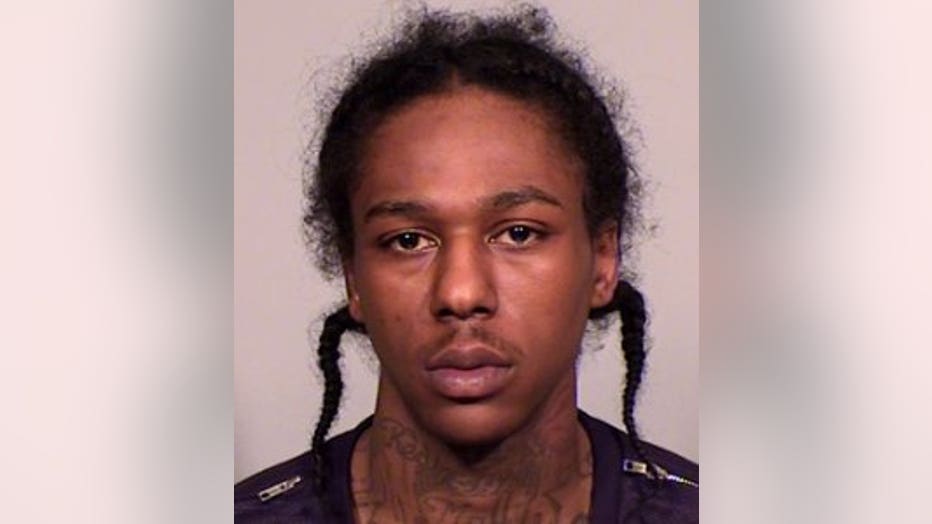 Milwaukee Police Chief Ed Flynn and Milwaukee Mayor Tom Barrett said Sunday afternoon there were six fires overnight -- at the BP gas station at Sherman and Burleigh, Jet Beauty at 35th and Fond du Lac, BMO Harris Bank at 36th and Fond du Lac, O'Reilly Auto Parts at Fond du Lac and Burleigh, MJM Liquor at Fond du Lac and North and a second liquor store at 21st and Hopkins in the wake of the fatal officer-involved shooting.

Seven squad cars were damaged. Eight rounds of gunfire struck a Bearcat vehicle being utilized by law enforcement.

Four officers were hurt -- three were struck by concrete and one was hit by flying glass.

Seventeen arrests were made overnight, and all of those arrested have prior criminal records.

Shot Spotter, MPD's "shots fired" technology was activated 48 times overnight. Police said a 16-year-old girl was struck by gunfire near 43rd and Burleigh.

Despite all this violence, there were no "use of force" incidents by MPD during the unrest.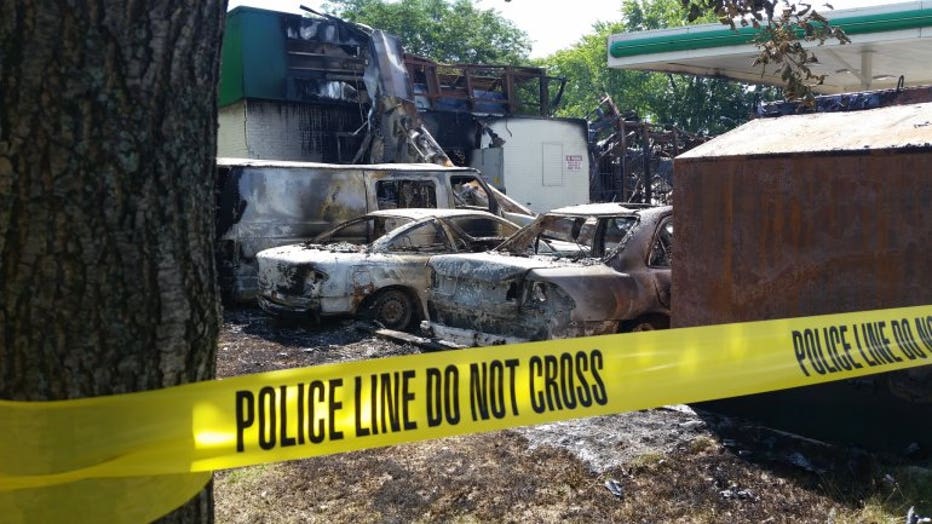 What remains after unrest near Sherman & Auer in Milwaukee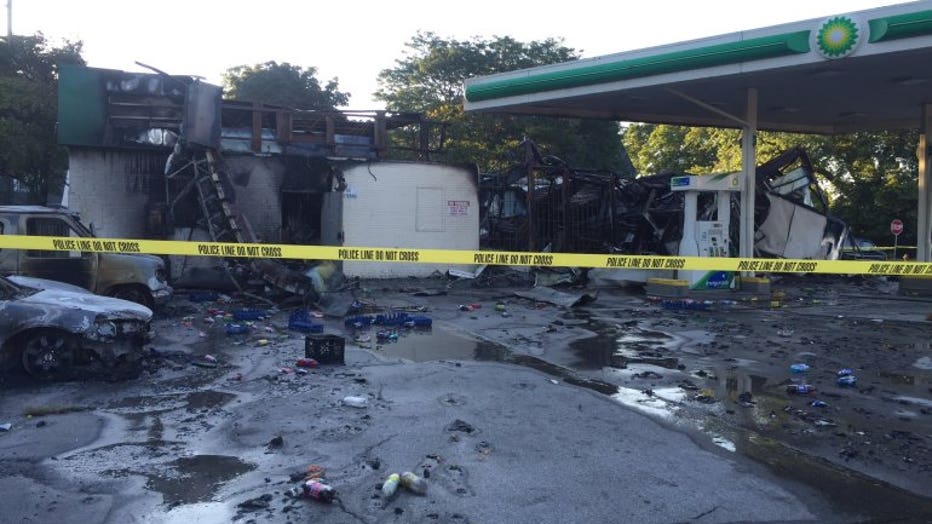 What remains after unrest near Sherman & Auer in Milwaukee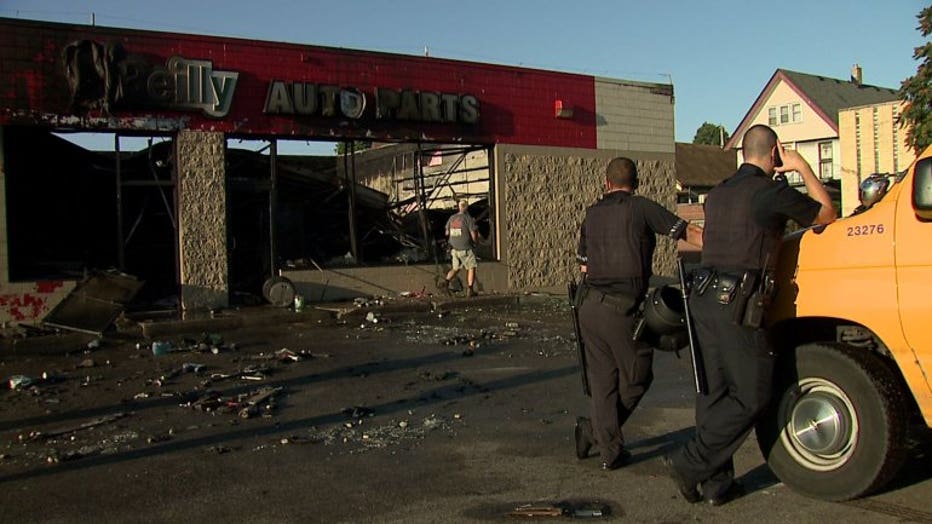 Cleanup at O'Reilly store near Fond du Lac and Burleigh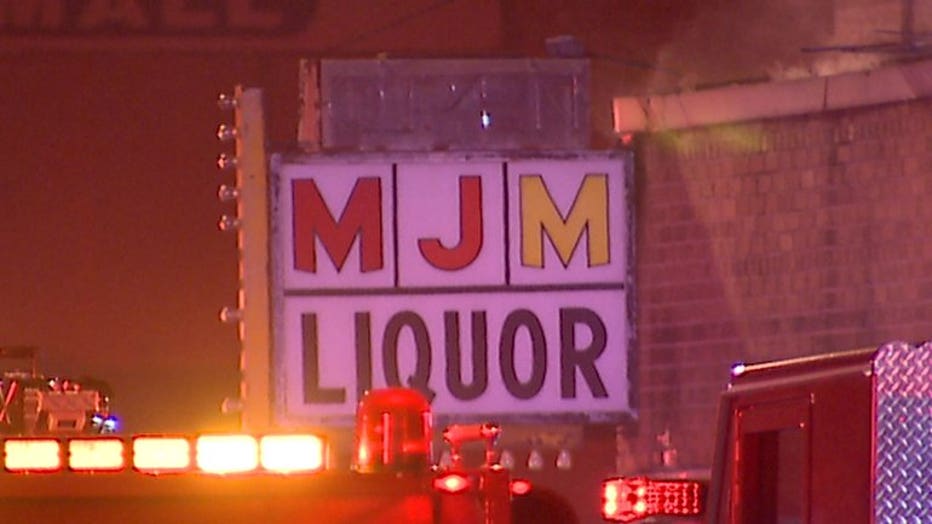 Fire at liquor store near Fond du Lac & Meinecke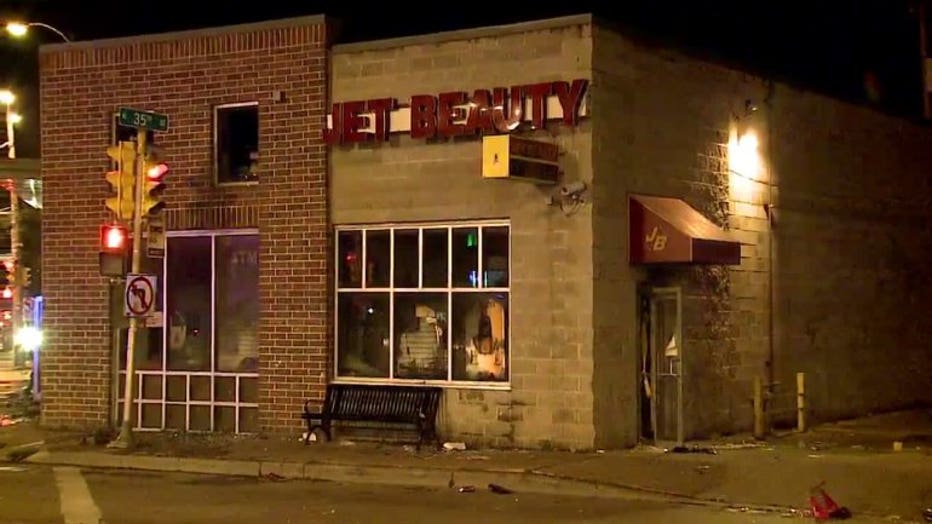 It all started Saturday afternoon when two officers stopped two people who were in a car in the north side, according to the Milwaukee Police Department.

"I was advised it was a suspicious stop. This vehicle was behaving in a suspicious manner. It's a rental car as it turns out. We've not ascertained its status as to whether or not it was lawfully rented or stolen," Milwaukee Police Chief Ed Flynn said Sunday afternoon.

Shortly after, both car occupants fled on foot as officers pursued them, police said.

During the chase, an officer shot one of the two -- 23-year-old Sylville Smith, who was armed with a handgun, according to authorities.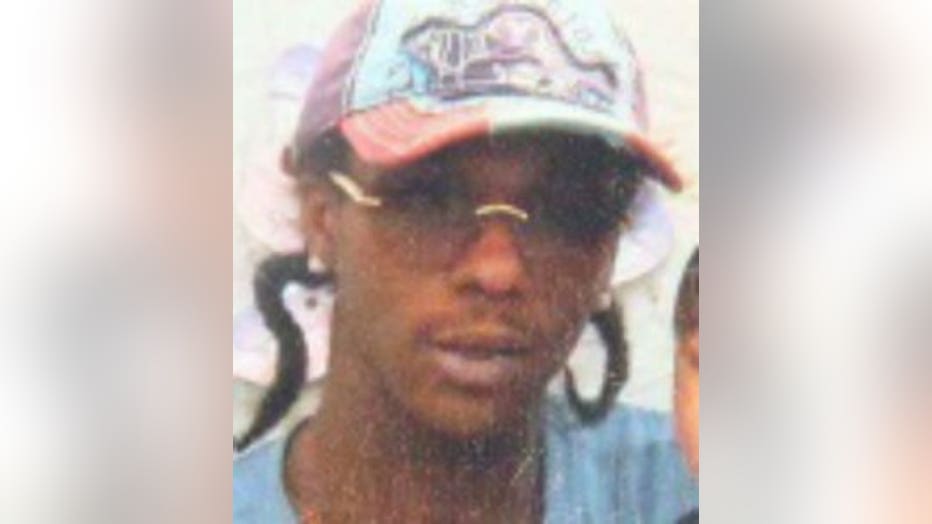 "He (officer) ordered that individual to drop his gun, the individual did not drop his gun," Milwaukee Mayor Tom Barrett said. "He had the gun with him and the officer fired several times."

Smith at the scene. It's unclear whether the second occupant of the car is in police custody.

Smith was shot twice -- in the arm and chest, the mayor said. His handgun was stolen during a burglary in Waukesha in March, according to police.

Family members told FOX6 News Smith leaves behind a son and daughter.

"The victim of that burglary reported 500 rounds of ammunition were also stolen with the handgun," police said in a statement.

The officer, 24, was assigned to District 7 and has six years of service with the Milwaukee Police Department -- three of those as an officer.

He was not injured and will be placed on administrative duty during the investigation and subsequent review by the district attorney's office.

Chief Flynn said Sunday the officer is African-American, and there are concerns for his safety.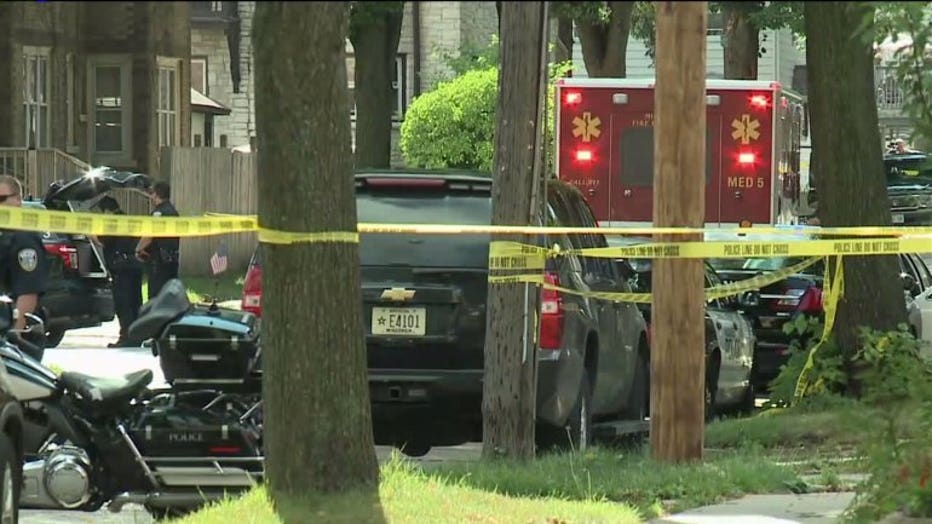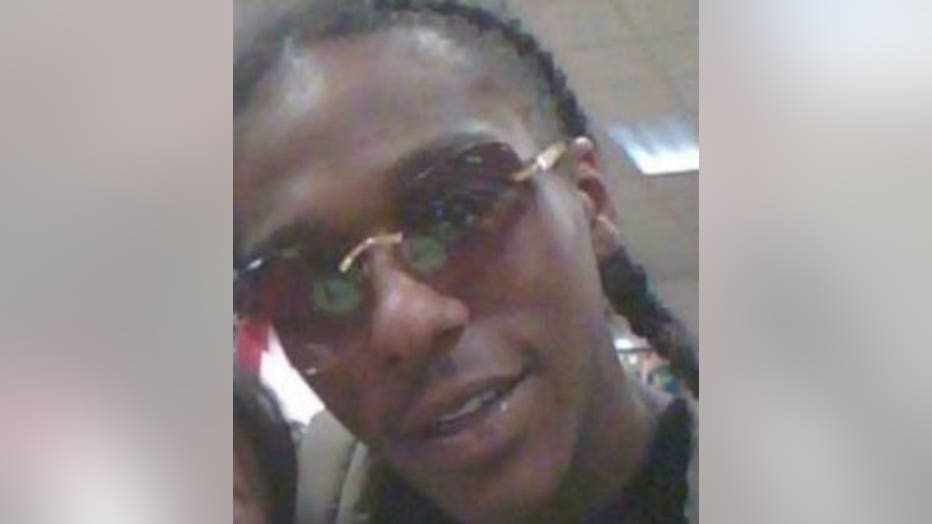 At the time of the shooting, he was wearing a body camera.

The body camera video is not being released at this point, as the investigation continues.

"A young man lost his life (Saturday) afternoon. No matter what, his family has to be hurting. There was a body camera the officer was wearing. The video will be under the jurisdiction of the state of Wisconsin. I have seen a still photo extracted from that video. That photo demonstrates, without question, that (Smith) had a gun in his hand. The police officer didn't know it at the time, but there were 23 rounds in that gun. He had more bullets in his gun than the police officer had in his gun. What that police officer encountered was an individual who had a gun in his hand," Barrett said.

"We're going to have to weigh a couple different things. We have to weigh the public's benefit. We have to weigh the rights of the officer involved. We have to weigh the concern that DCI has to have an investigation. I suppose there are people that would say we might have to protect a potential jury pool someday, I don't know," Flynn said.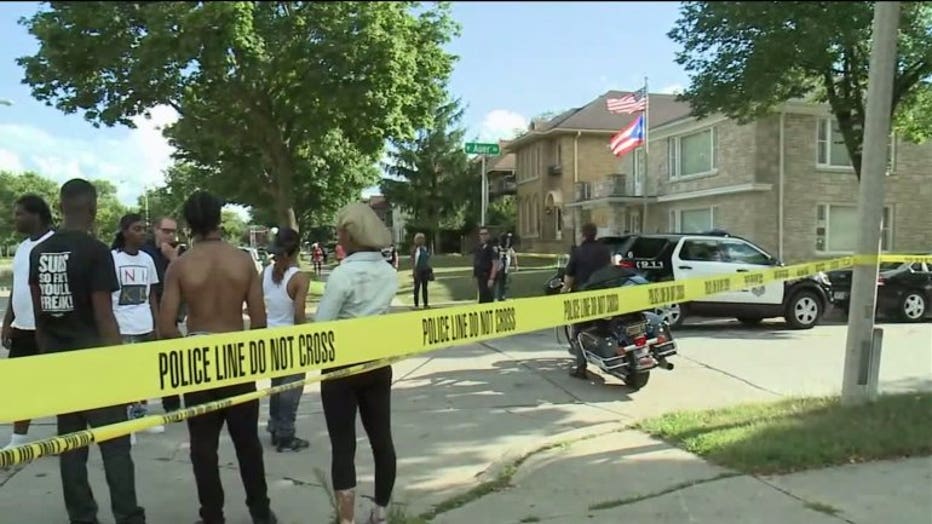 By state law, the Wisconsin Department of Justice will lead the investigation.

On Sunday night, there will be 150 officers deployed as part of MPD's Major Incident Response Team. Chief Flynn said all officers will be hitting the streets in two-person patrol units.

Governor Scott Walker has activated the National Guard -- but Barrett said the National Guard would not be deployed unless Chief Flynn deemed it necessary. 125 members of the National Guard were headed to Milwaukee Sunday.