Accused of robbing bank in Milwaukee prior to multi-county pursuit, Patrick Paasch pleads not guilty
MILWAUKEE COUNTY -- 41-year-old Patrick Paasch, charged in connection with the robbery of a bank in Milwaukee that preceded a pursuit spanning multiple counties was in court Tuesday, November 15th for his preliminary hearing.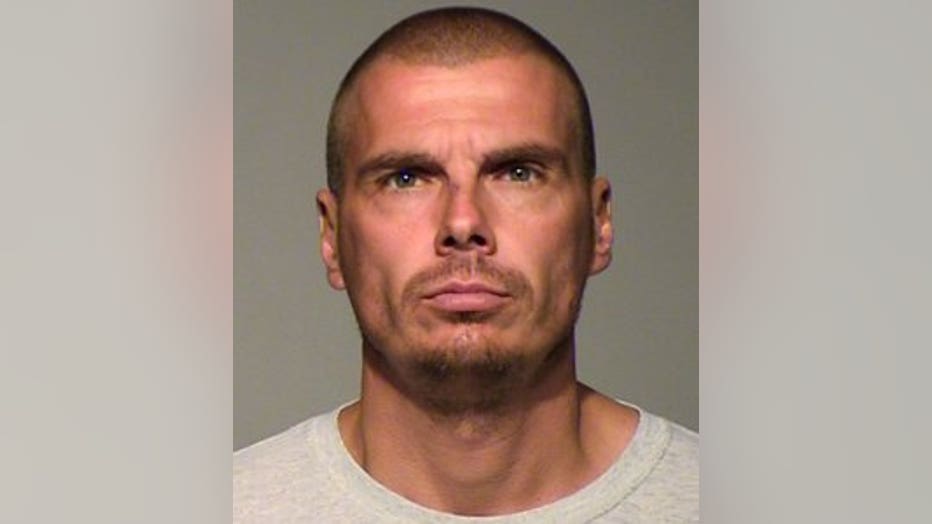 Paasch faces one felony count of robbery of a financial institution -- filed out of Milwaukee County after the robbery at the North Shore Bank located near 60th and Forest Home on November 1st.

In court, probable cause was found for further proceedings in this case, and Paasch was bound over for trial. He has pleaded not guilty.

A scheduling conference was set for November 29th.

According to a criminal complaint, Paasch walked into the bank and waited in line. When it was his turn, Paasch approached a teller and "said to be quiet and handed her a demand note that stated, 'Read this and be quiet.' The note stated, 'Be quiet. Make a sound and I will shoot. Put money in bag.'" The complaint indicates Paasch pointed his index finger and thumb at the teller "in the form of a gun."

The complaint indicates the teller "started to grab the $50s and $100s and handed it to (Paasch). The defendant then reached over the counter and grabbed all of the $20 bills which included a GPS tracker and bait money." The complaint says Paasch got away with $1,350.

Paasch fled the bank in a Chevy Express van which Milwaukee police located in the area of 46th and Lisbon Avenue.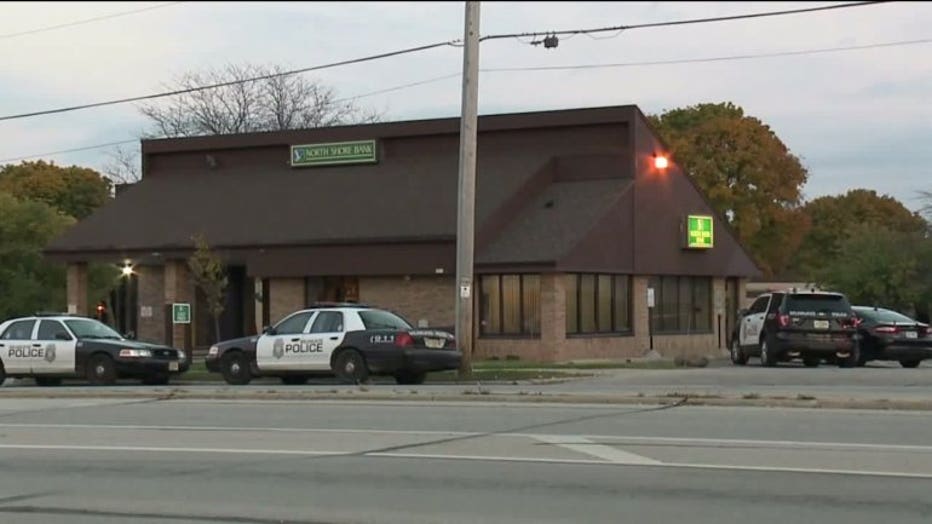 They attempted a traffic stop -- but the van fled. MPD officers pursued it into Waukesha County and eventually Washington County.

Other area jurisdictions also pursued the vehicle.

A deputy attempted to deploy a controlled tire deflation device in the area of Highway 83 and County Line Road, however, the van drove into the ditch and around the device.

The pursuit was terminated after a second unsuccessful tire deflation attempt was done at Highway  83 and Lee Road by Hartford police because the suspect vehicle was entering a highly-populated area.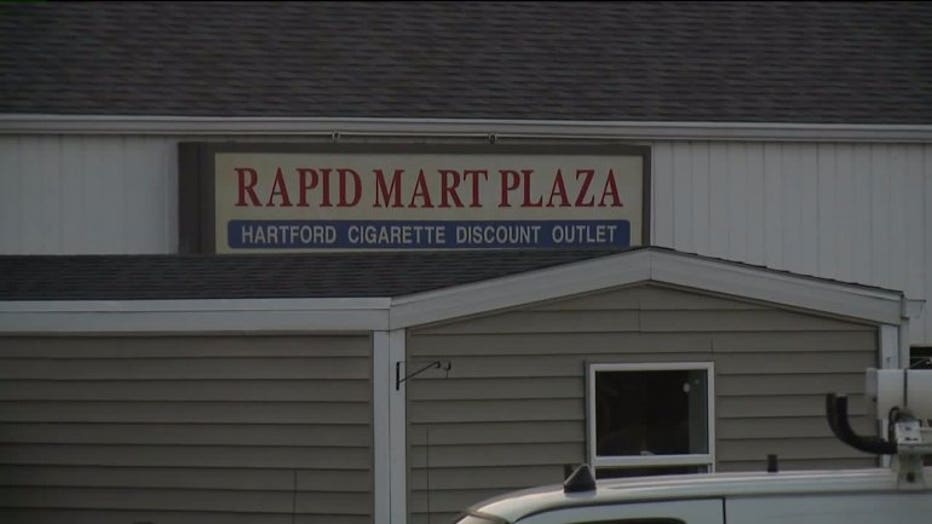 Another deputy positioned himself at the DNR Pike Lake Office on Kettle Moraine, south of Highway 60, and observed the suspect vehicle eastbound on Highway 60.

The vehicle ultimately stopped at a gas station in Hartford -- and the suspect was arrested by the Wisconsin State Patrol after briefly running through a grassy area near Pike Lake Park.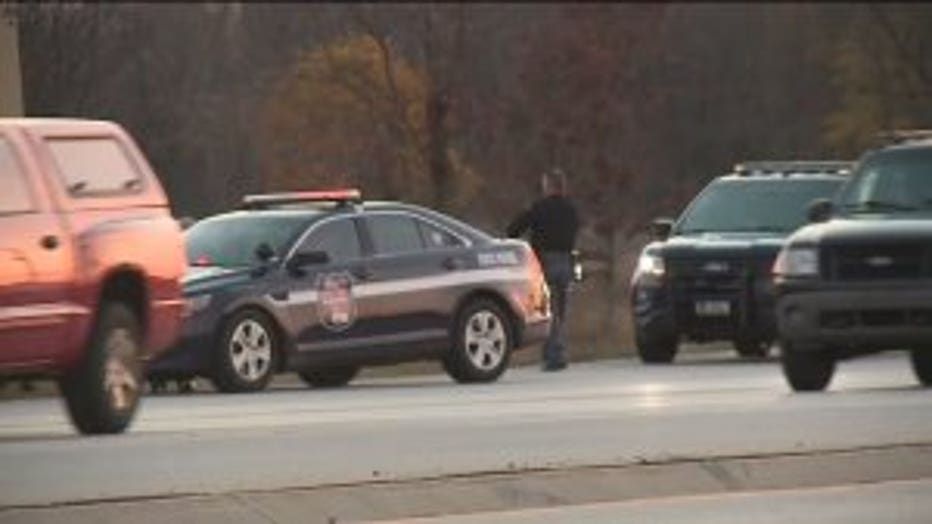 Pursuit after North Shore Bank robbery in Milwaukee


"We observed him pull in to this gas station, exit the vehicle and we engaged in a small foot pursuit -- the culmination of a lot of cooperation between multiple agencies," Lt. Nathan Clarke with the Wisconsin State Patrol said.

"Guy comes in here all frantically, skips our line and tells me he needs a pack of cigarettes.  After I give him his change back, he looks out the window and about eight squad cars are here," Adrianna Groleau, clerk at the gas station said.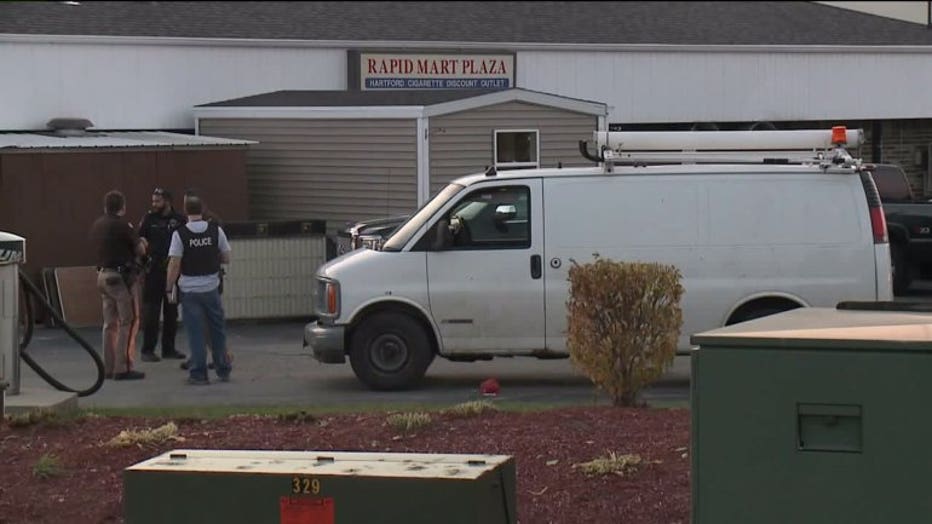 Pursuit after North Shore Bank robbery in Milwaukee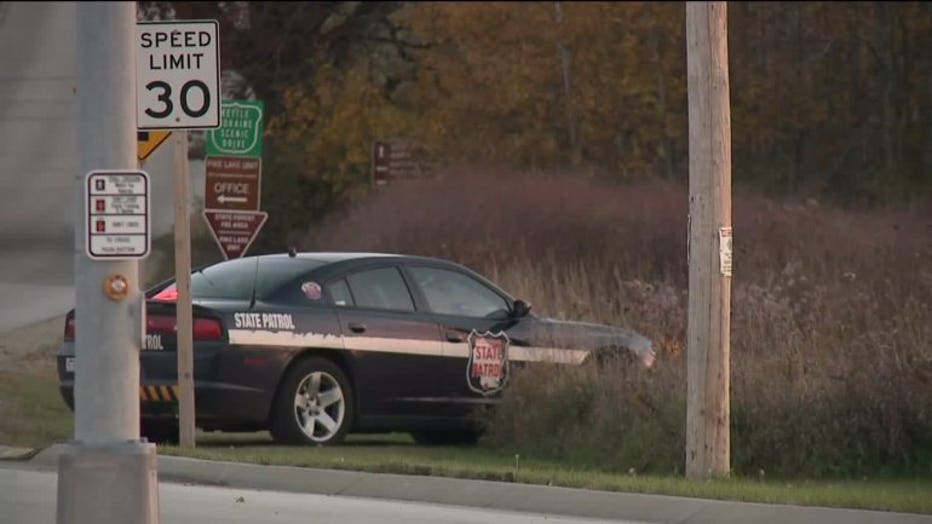 Pursuit after North Shore Bank robbery in Milwaukee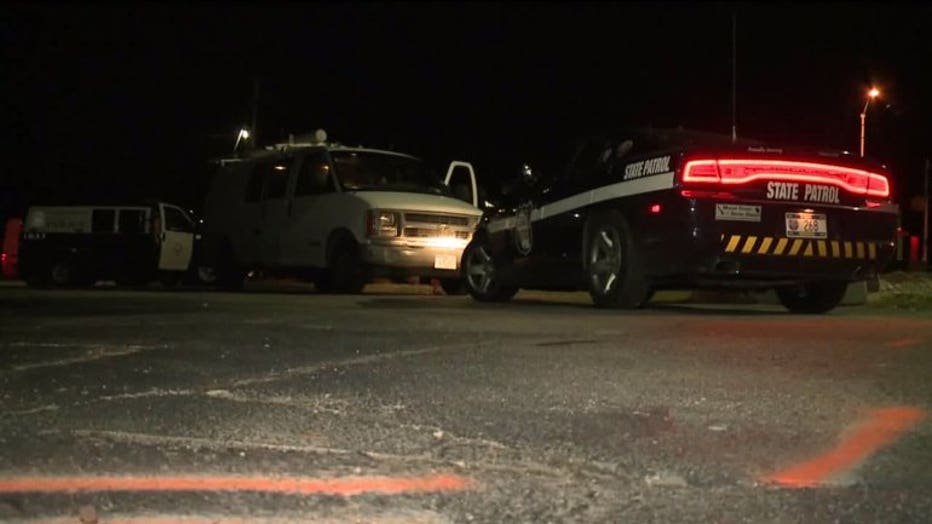 Pursuit after North Shore Bank robbery in Milwaukee


When questioned by investigators, Paasch "stated he robbed the bank for money because he has been smoking crack cocaine for the past two days." He also told police he took the white van from his boss who is "probably upset at him for not returning the van."

If convicted on the robbery charge, Paasch faces up to 40 years in prison and $100,000 in fines.