Accused of burning flag during protest, man admits to prior arson conviction, denies he lit up flag


MILWAUKEE -- In the heat of protests outside the Republican presidential debate in Milwaukee on Tuesday evening, November 10th, FOX6 cameras captured an American flag on fire. The video has since gone viral -- but now, the man at the center of it says he didn't do it.

Hundreds took to the streets of downtown Milwaukee on Tuesday evening -- protesting in support of a number of different issues.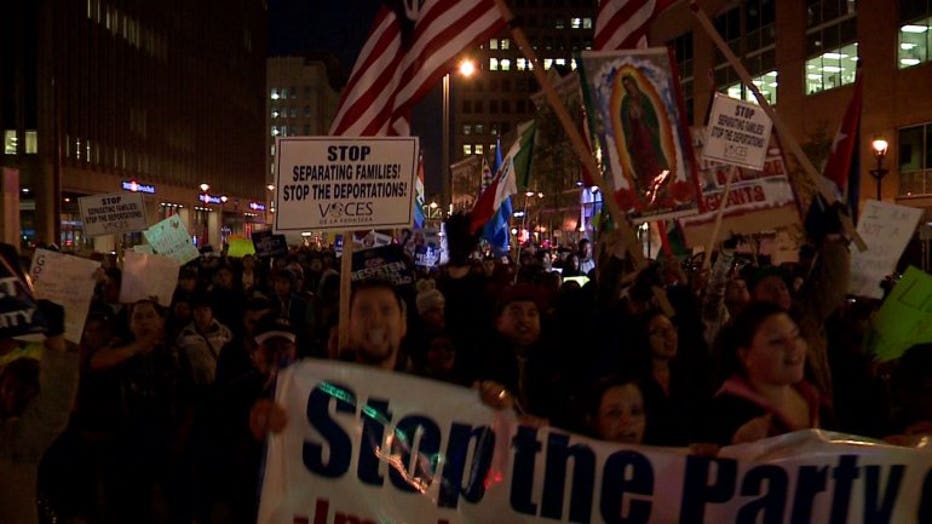 Protests in Milwaukee during GOP debate


One small group is now getting the most attention.


Corey Kirkwood protesting during GOP debate


Corey Kirkwood is not shying away from his message on Tuesday -- but he is denying what he says he's being accused of.

"I was basically displaying my First Amendment right. I didn't ever put anything on fire down at the convention last night," Kirkwood said.

Kirkwood stepped on the American flag, and laid next to it while it was on fire.

But he says he's not the one who lit it up.

"I had my freedom of speech to stand on that flag, to lay next to that flag that was burning," Kirkwood said.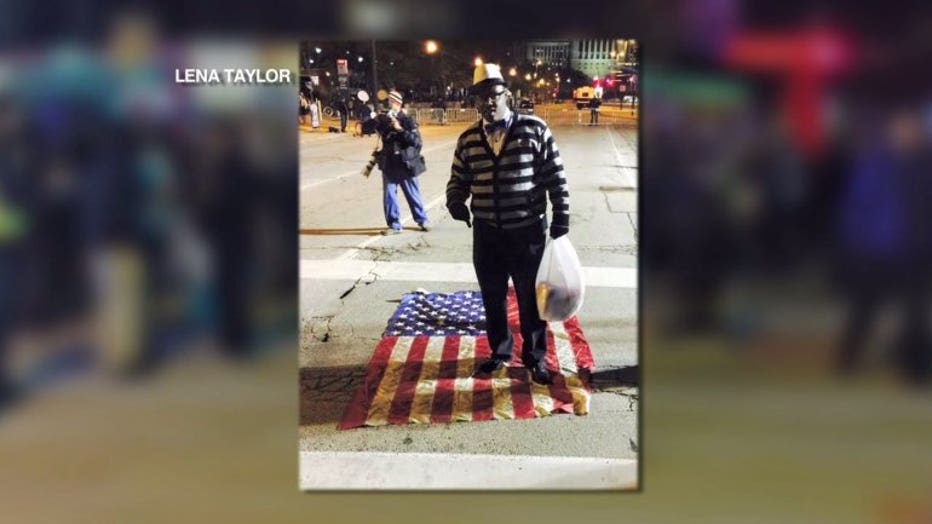 Corey Kirkwood standing on American flag


"This particular character attempts to cause trouble every time he goes to a demonstration. We protected his right to be an (expletive)," Milwaukee Police Chief Ed Flynn said.

The flag was taken by police and folded ceremoniously before it was put away as evidence.

"I think they did that flag proud and this police department proud just as officers did who first extinguished it and rescued it," Chief Flynn said.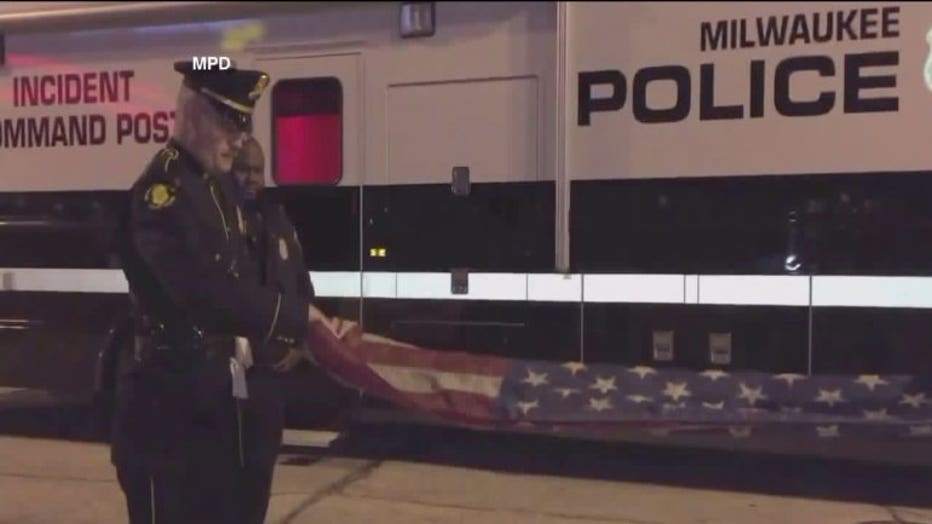 Milwaukee police officers fold burned flag


Chief Flynn says the Milwaukee County District Attorney's Office is reviewing this case for possible charges.

"Setting fire to a flag is protected speech. The challenge is what's the venue in which you choose to do that? I would assert setting fire to something in the middle of a crowd of people is an inherently dangerous act. We will bring those charges forward," Chief Flynn said.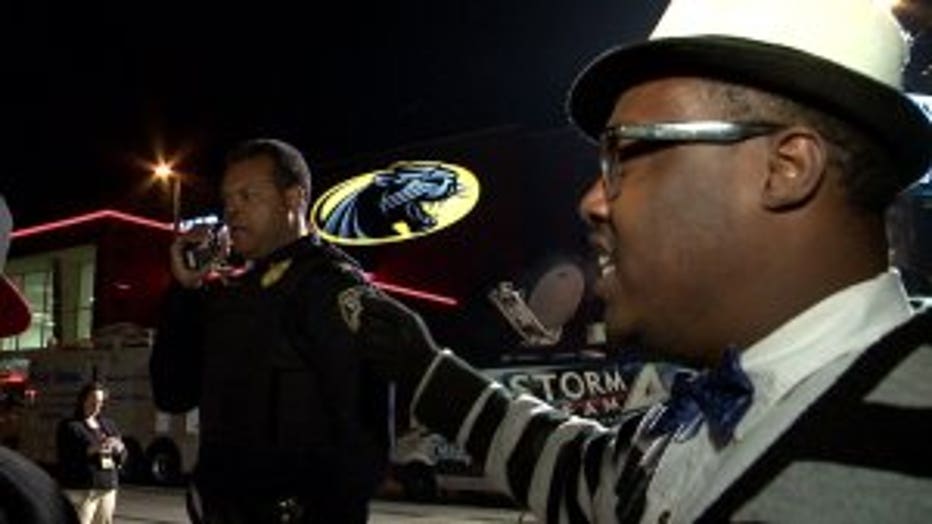 "I'm not running from no one. I didn't do nothing wrong," Kirkwood said.

This case is under review, but right now, it's the court of public opinion that's judging it.

Kirkwood says he is being harassed by police, and is considering a lawsuit.

Police brought up an arson conviction Kirkwood had in his past -- and he admits to that, but says that incident is behind him.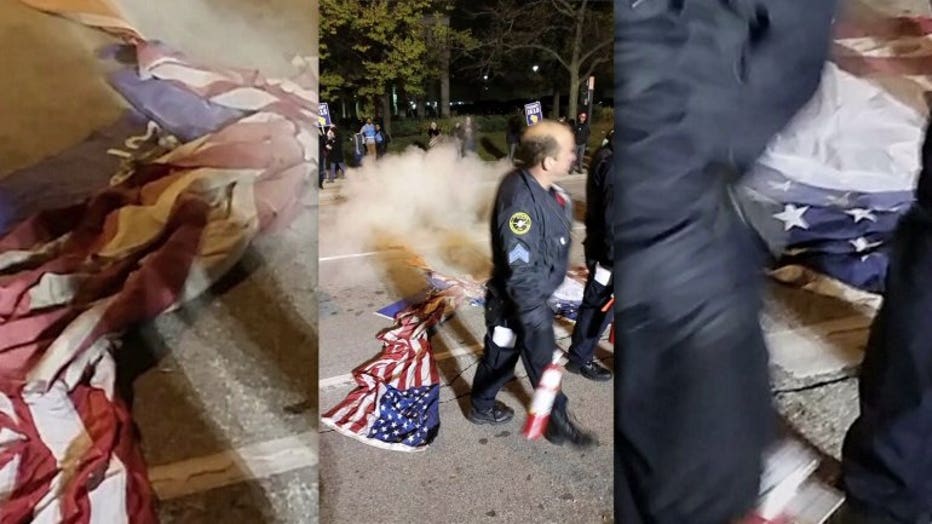 American flag burns during protests during GOP debate in Milwaukee