Accused drunk driver leads deputies on chase reaching 109 mph


MILWAUKEE (WITI) -- Milwaukee County Sheriff's Deputies arrested 40-year-old Kevin Hutchins of Milwaukee, who they say was driving drunk early Tuesday, October 29th. The arrest came after Hutchins led deputies on a chase that reached 100 m.p.h.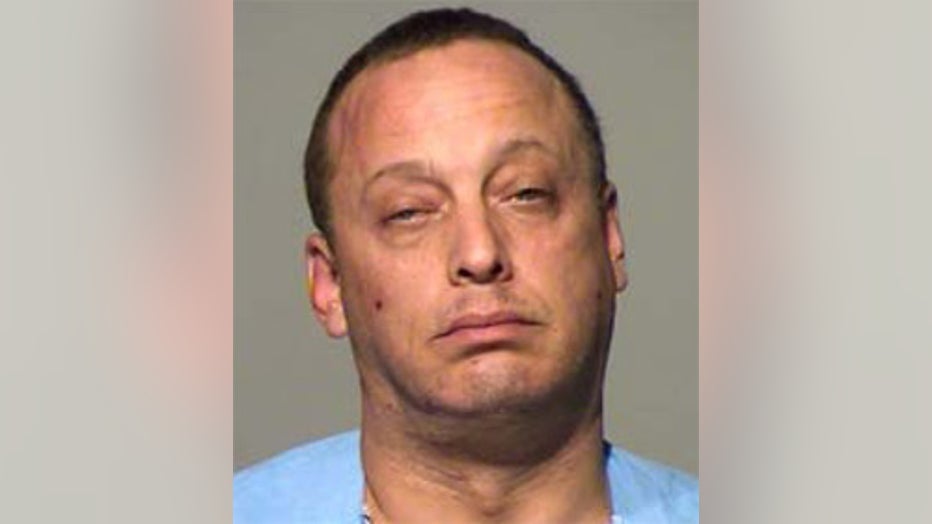 Sheriff's officials say around 2:45 a.m., a deputy saw a car driving southbound in the northbound lanes of Mayfair Rd. That driver, Hutchins, would not pull over, so a pursuit began. The chase was on the highway and city streets -- and reached 109 m.p.h.

The vehicle exited I-94 at S. 70th St., re-entered the freeway at 68th St., and again exited at S. Hawley Rd. to Vliet St.

Officials say the pursuit ended when Hutchins got on Highway 41 at the Stadium Interchange -- and crashed into yellow barrels and the median wall. Hutchins' vehicle went airborne and collided with the deputy's squad, striking the front window and injuring the deputy. Hutchins' car came to rest almost seven miles into the pursuit.

A deputy involved in the pursuit tried to avoid hitting the debris from the crash -- which caused him to crash. The deputy suffered minor injuries -- and was taken to Froedtert Hospital for treatment.

A second squad had to be towed because it sustained damage from the debris that was strewn in the roadway.



Officials say Hutchins was uncooperative, belligerent and verbally abusive to the deputies and the Milwaukee Fire Department emergency responders. He smelled strongly of an alcoholic beverage -- but refused to say where he had been drinking.

Prior to the forced blood draw at the hospital, officials say Hutchins grabbed an emergency room nurse and scratched him, drawing blood from the nurse's hand.

Hutchins was booked at the Milwaukee County Jail on charges of his third operating while intoxicated. He'll also face charges of reckless endangering safety, fleeing from an officer, battery to an emergency medical care provider, resisting and obstructing. If convicted of all charges, Hutchins faces up to 32 years and nine months in prison.

Officials say this is the 1,000th repeat OWI offender since the Milwaukee County Sheriff's Office began tracking them in 2010.