'A wonderful gift:' Volunteers help organize donations to Hunger Task Force


MILWAUKEE -- Thanksgiving is less than one week away. While that usually means enjoying a turkey dinner with family, a massive meal is not always the reality for some Milwaukeeans.

One non-profit is working to give the gift of food this season.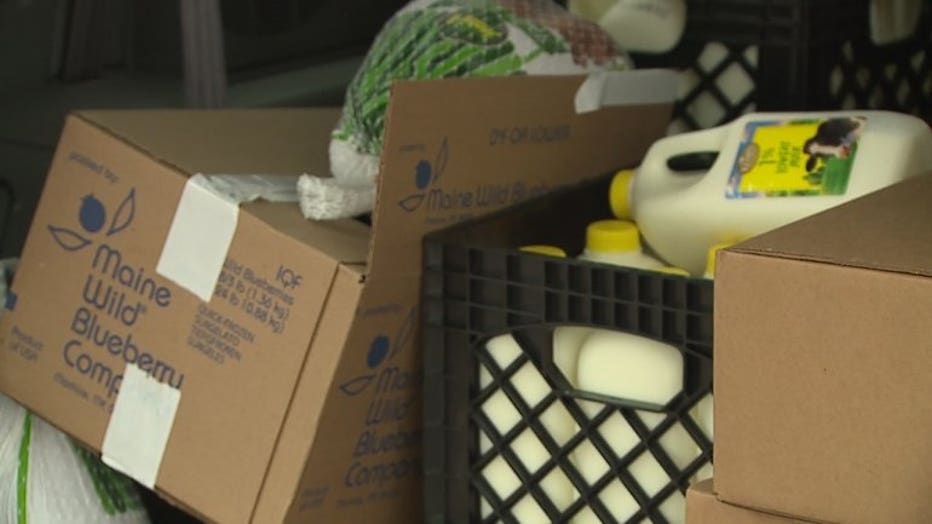 Turkeys and milk are two Thanksgiving items donated to Hunger Task Force.


It's not wrapped in paper, and you won't find it under the tree. But one Thanksgiving meal will make a lasting impact on Milwaukee area families.

"It's a wonderful gift," said Margaret Mittlestadt of Outpost Natural Foods.

On Friday, Hunger Task Force volunteers filled 800 boxes filled with turkey, stuffing and other Thanksgiving treats.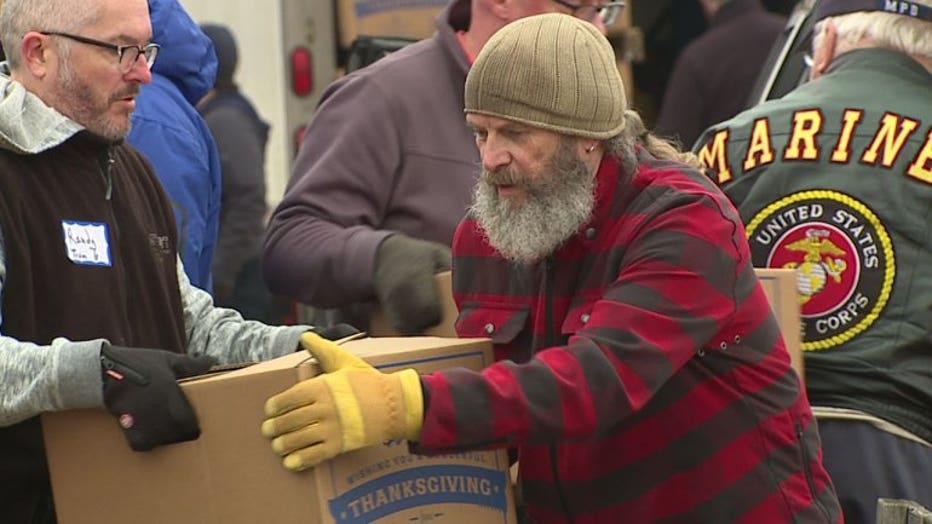 Volunteers from Outpost Natural Foods help out the Hunger Task Force.


"Fresh potatoes, fresh squash, fresh apples, fresh onions," said Sherrie Tussler, Hunger Task Force executive director.

The brown boxes were stocked with all the necessary ingredients for a happy -- and tasty -- Thanksgiving.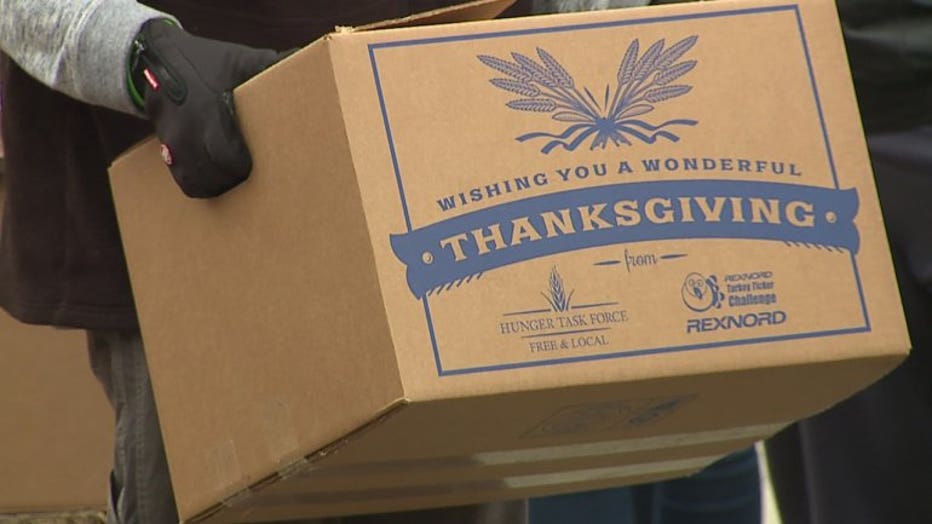 Hunger Task Force brings Thanksgiving treats to Milwaukeeans in need.


"We're creating memories," said Tussler. "Grandmothers are going to be able to invite people over because they got the holiday meal that they couldn't afford previously."

"It's difficult during the holiday season when there's so much of an emphasis on food and celebration," says Mittelstadt. "We really want to try to make a difference for those who may not be as fortunate."

Herbert Robinson is a pastor at Good Samaritan Church of God in Christ. On Friday, Nov. 16, he waited in a long line of cars to receive five meals for families in his Milwaukee congregation.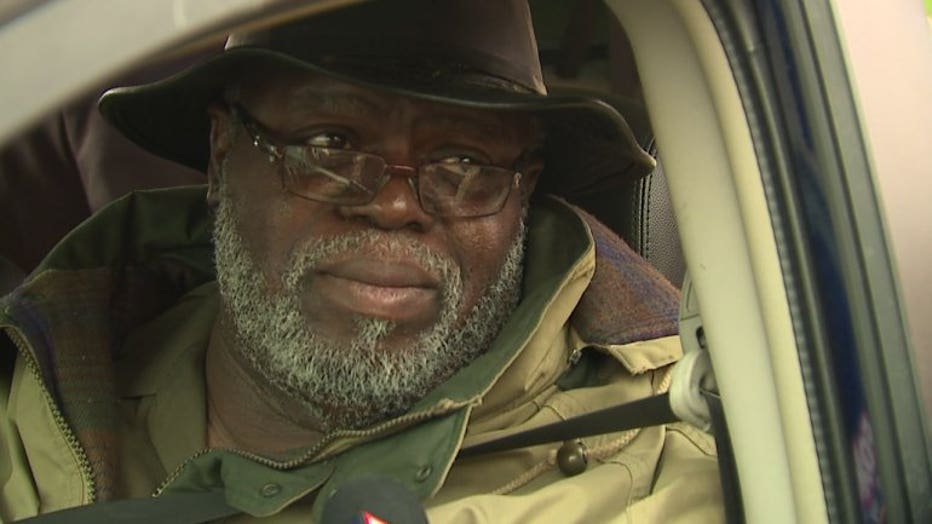 Herbert Robinson picked up five boxes of food for his congregation.


"I think we all should reach out and help those less fortunate by giving ourselves, our time and our finance," says Robinson.

The Hunger Task Force is lifting holiday spirits one box -- and one family -- at a time. Nearly one-hundred volunteers came together on Nov. 16 to make distribution efforts possible.

Donations to Hunger Task Force can be made online by CLICKING HERE.