'A very moving experience:' People gather to honor WWII Marine whose remains were recently ID'd


MADISON -- It's a reunion that was 75 years in the making. A fallen hero killed during World War II has finally come home. Now Raymond Barker's journey is nearly complete.

It was the silence that spoke volumes. Peering out of the terminal window -- passengers humbly watch the arrival of Marine Corps Reserve Cpl. Raymond A. Barker.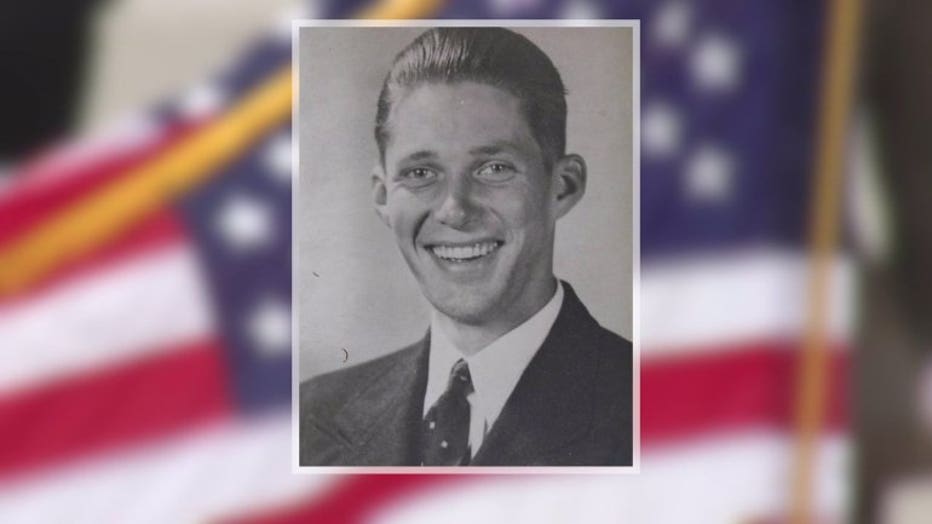 "These guys are giving the ultimate sacrifice to defend our right to be free," Don Lawrence, who saluted the fallen marine said.

Barker is greeted by marines who gently place his body into a hearse. Though he's perished, onlookers got choked up as they think of what he did during his life.

"It's sad that somebody is coming home this way," Lawrence said. "I think it makes everyone here proud."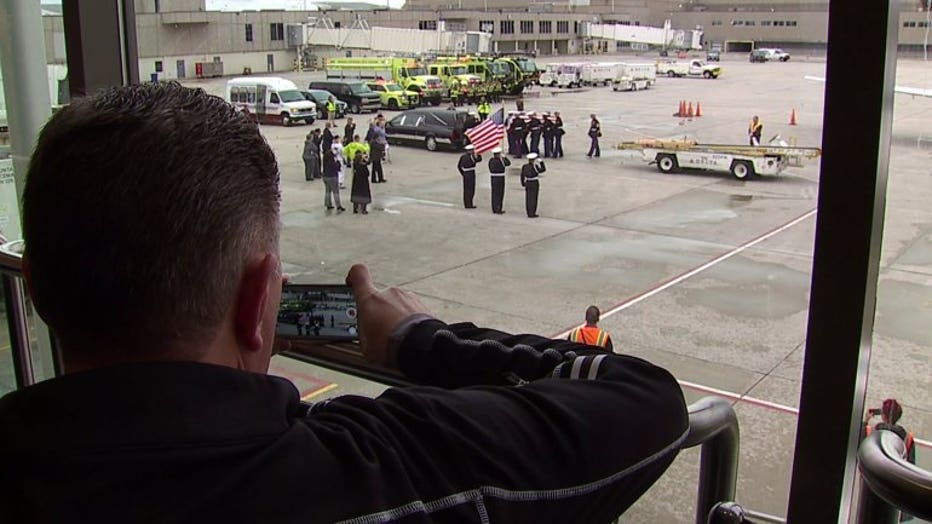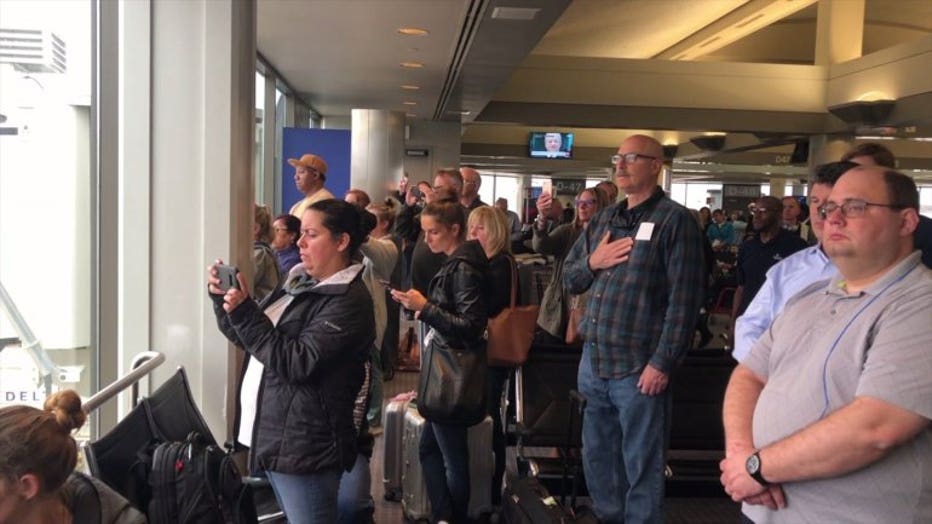 Barker was killed in action on Betio Island during the Battle of Tarawa during World War II. It was the first day of battle -- Nov. 20, 1943. Over several days of intense fighting at Tarawa, approximately 1,000 Marines and sailors were killed and more than 2,000 were wounded, but the Japanese were virtually annihilated.

It was initially declared his remains were non-recoverable. But last year, the Defense POW/MIA accounting agency used advanced investigative techniques and made the discovery.

 

To identify Barker's remains, scientists used dental, anthropological and chest radiograph comparison analysis, which matched his records, as well as circumstantial and material evidence. For additional information on the Defense Department's mission to account for Americans who went missing while serving our country, CLICK HERE.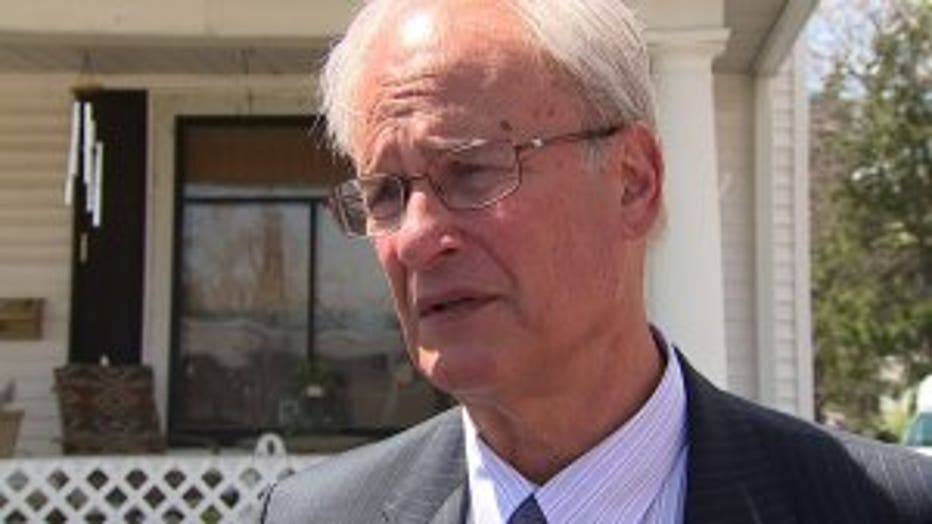 "They discovered some bones and matched them up with dental records and with DNA samples provided by family members," John Gibbus said. "That allowed them to identify the body."

Barker's nephew, John Gibbus, was grateful for this reception.

"75 years later after he was gone here we are celebrating this event," Gibbus said.

American flags decorated the streets in Delavan as military, community members and children saluted the fallen marine.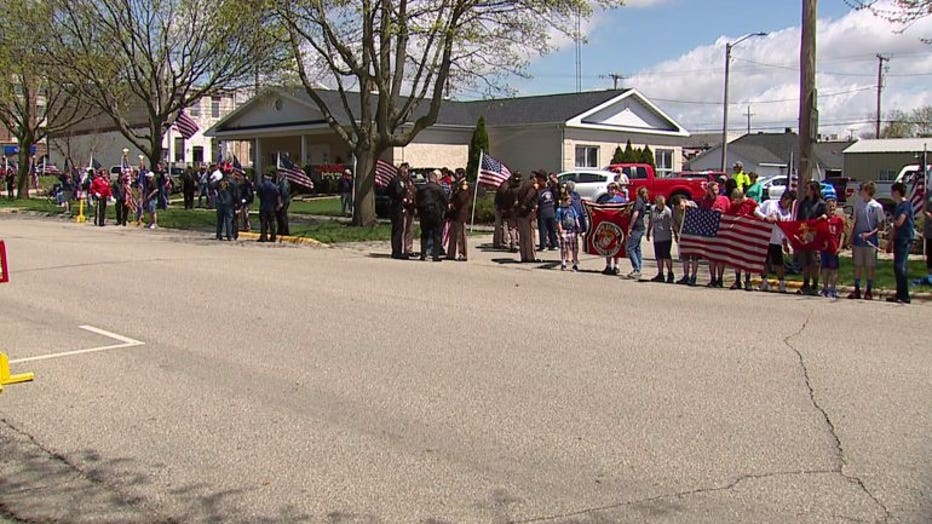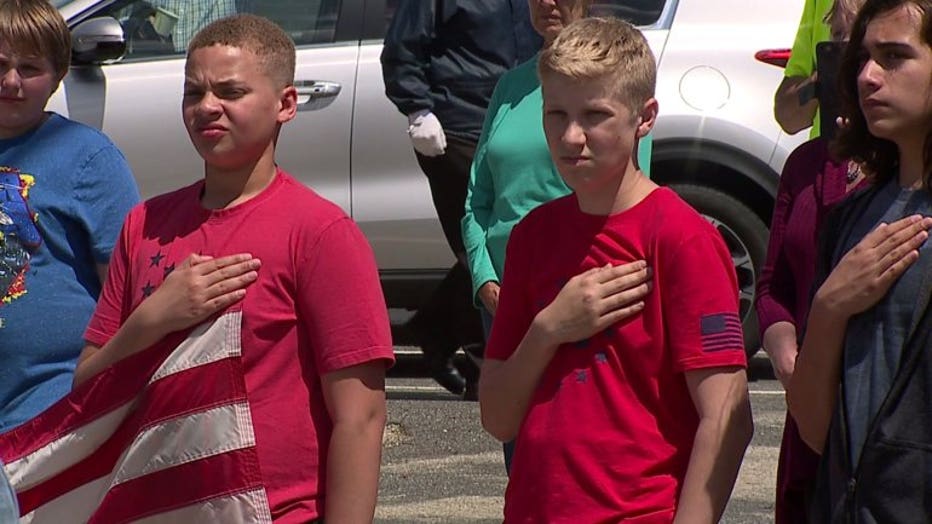 "It's just a very moving experience and kind overwhelming that they would do that for my uncle," Gibbus said.

Experiencing how loved ones finally have closure. Baker will be buried next to his parents.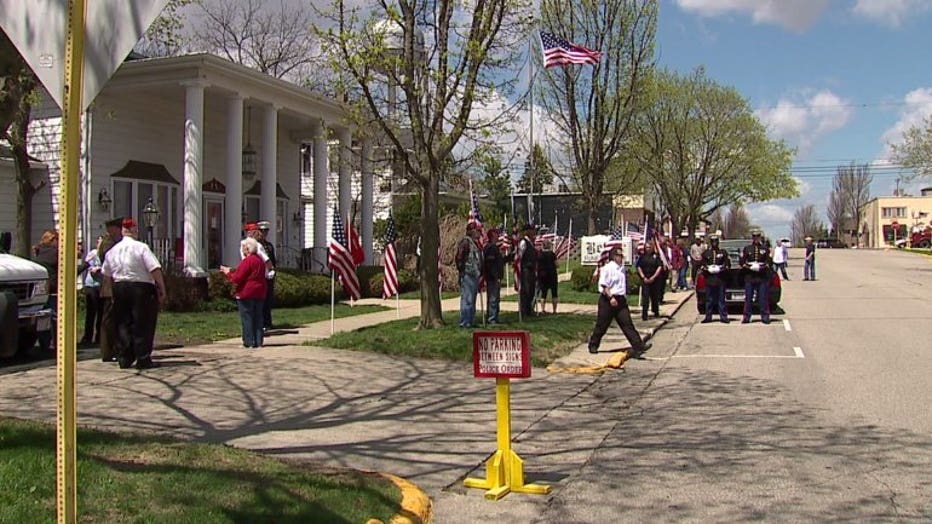 "It has a gold star there which is the significance of an MIA," Gibbus said. "There's a gold star that's been there since they've been buried they had hoped someday he would be there and he will be there tomorrow and that is wonderful."

Many continued to pay their respects Saturday, May 4, as Barker was laid to rest at Spring Grove Cemetery.

Gov. Scott Walker ordered flags to half-staff on Saturday, May 5 in honor of Marine Corporal Raymond Barker of Evanston, IL.