"A lot of people are just heartbroken:" Hundreds pack church for Laylah Petersen's funeral


MILWAUKEE (WITI) -- Hundreds packed Our Lady of Good Hope Church on N. 41st Street in Milwaukee on Wednesday, November 12th to pay their respects to five-year-old Laylah Petersen. The little girl was shot in the head nearly one week ago while sitting on her grandfather's lap in a home near 58th and Fairmount. Her killer remains at large.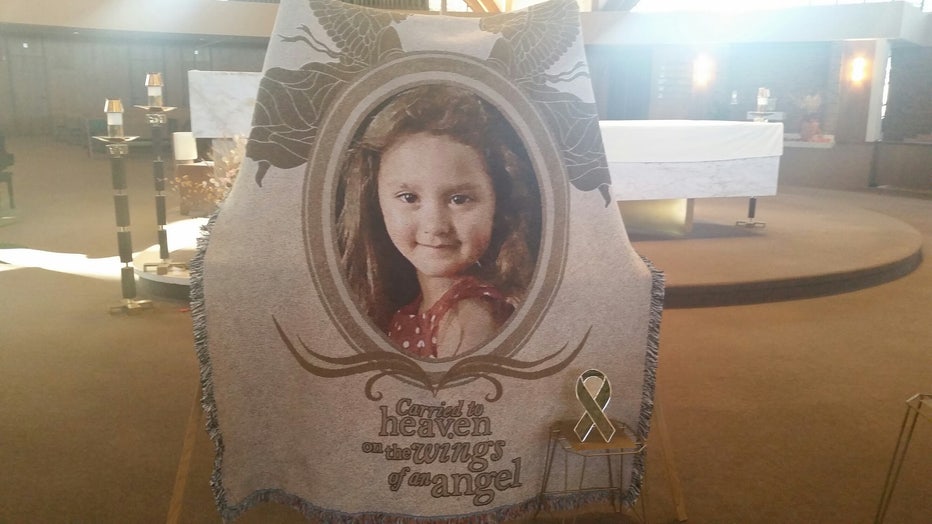 Nearly every pew was full on Wednesday morning, as hundreds mourned the loss of a very young girl.

A visitation was scheduled from 9:30 a.m. to 10:30 a.m. — and a mass was held from 11:00 a.m. to noon. Following mass, there was a procession to Holy Cross Catholic Cemeteries on W. Nash Street, where Laylah Petersen was buried.

"Obviously there`s a lot of people who are just heartbroken," Milwaukee Mayor Tom Barrett said.

Mayor Barrett was on hand for Laylah Petersen's funeral. He says he's just trying to make sense of why this young life was taken.




"This is probably the most senseless act I`ve seen since I became mayor. It just is unspeakable. You have a little girl, a beautiful little girl, sitting on her grandfather`s lap in the living room -- the place you would think would be the safest place in the world and she loses her life to totally senseless violence," Mayor Barrett said.

Petersen was shot and killed last Thursday evening, November 6th. The fact that police don't have anyone in custody in this case weighed down mourners even more.

"Today is the day somebody needs to come forth. The people that did this -- whether it was one or two -- those people are lost. They need help. Somebody in that family -- somebody knows something," Petersen family spokesman Richard Schwoegler said.

The main focus Wednesday inside Our Lady of Good Hope Church was remembering Laylah Petersen.

Laylah's aunt read a poem, and in the homily given by the priest, he shared a personal story about meeting the little girl. Children's Hospital of Wisconsin donated a tapestry as a "thank you" for Laylah's donated heart.

"Her heart was donated so that a child could live," Schwoegler said.



"I think the little children in particular don`t realize the gravity of what`s happened and that`s probably very, very good. They were talking about 'look at Laylah here. Look at Laylah smile here,' and that`s how she should be remembered and I hope that is how she is remembered," Mayor Barrett said.

Our Lady of Good Hope Church is accepting gifts of support — such as stuffed animals, cards, candles, etc. All stuffed animals will be donated to the Children's Hospital of Wisconsin.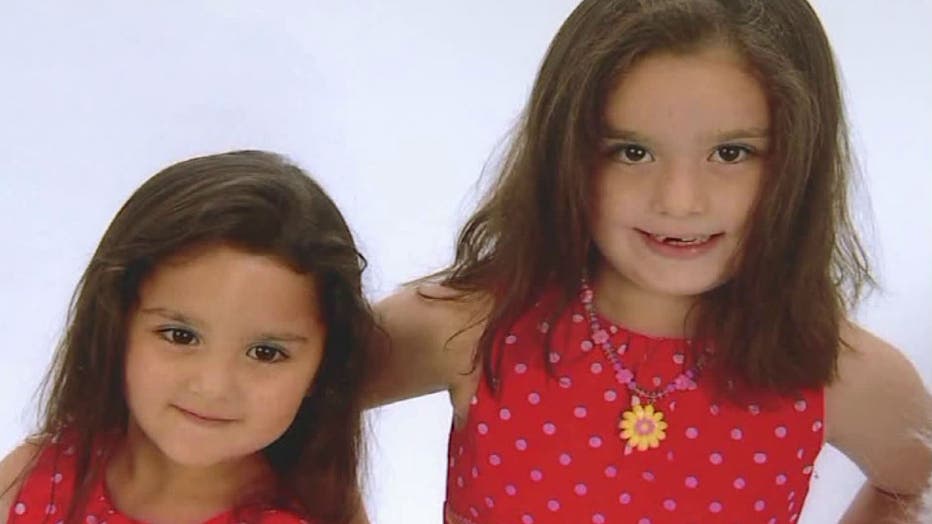 Laylah and Destiny Petersen


Meanwhile, as their little girl is laid to rest, Laylah Petersen's family and others in the community are just hoping someone comes forward with information that can help police identify the individual(s) responsible for Laylah's death.

"When you have an innocent life that`s taken, the person that has done this needs no protection — or stop snitching protection. What he needs to do is face trial for murder of an innocent life," community activist Tory Lowe said.

"Citizens for Urban Justice" has put forth a $5,000 reward in the Laylah Petersen case. That is in addition to a $5,000 reward being offered by the ATF. It is hoped that the money will fuel someone to come forward with information that will lead police to a suspect.

A fundraiser will be held for Laylah Petersen on Saturday, November 29th, from 2:00 p.m.-8:00 p.m. at the Schwabenhof in Menomonee Falls.

An account has been established in Laylah Petersen's honor at GiveForward.com. CLICK HERE to make a donation.

IMPORTANT: Anyone with information in this case should contact the Milwaukee Police Department at (414)935-7360, or ATF at 1-800-ATF-GUNS. All calls will be kept confidential.

Related stories: