'A lot of interest:' Media gets tour of the Milwaukee streetcar operations, maintenance facility


MILWAUKEE -- Milwaukee's new streetcar is undergoing months of testing before going into service at the end of the year. FOX6 News got a first look inside the streetcar operations and maintenance facility (OMF) on Friday, April 6th.

The first of five vehicles arrived on March 26. Engineers with Brookville Equipment Corporation -- the company that built the streetcar -- are now testing its communication systems.

"So all of the LED signage that you see on the outside, we have to make sure those are programmed correctly," said Transdev General Manager, Darryll Simpson.

Simpson is also testing the internal and can to cab communications.




"All of that is part of the entire software package," said Simpson.

Next week, the 67-foot streetcar will be out on the tracks.

"We know it's going to be a lot of interest for people," said Milwaukee Public Works Director, Ghassan Korban. "We want to invite people to come and view it but we want them to be safe."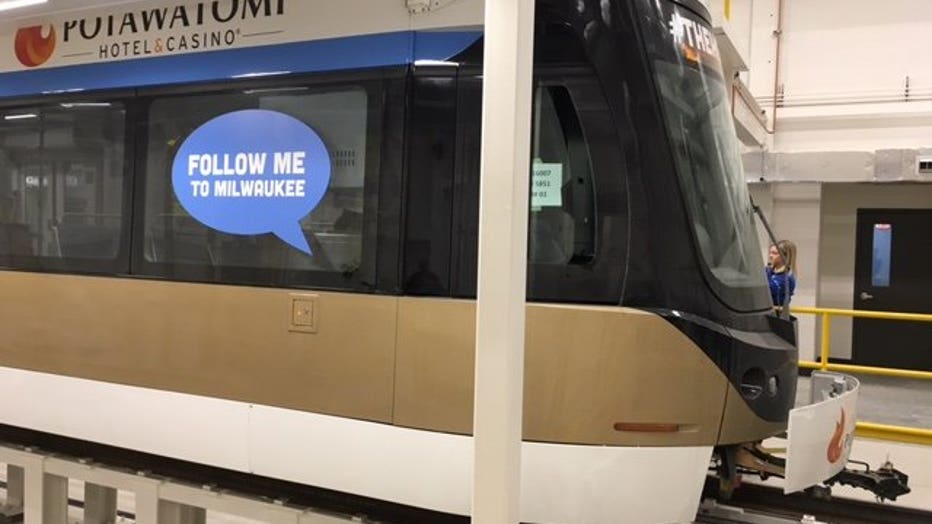 Streetcar at operations and maintenance facility


As part of the testing, vehicles will be visible traveling on the north side of West St. Paul Avenue on a stretch of track between North Plankinton Avenue and North 4th Street. On-street testing is expected to run next week through the end of June. The track area will be fenced off for safety. During the test period, auto traffic in the four-block stretch of West St. Paul Avenue will be limited to eastbound. Motorists will not be able to access West St. Paul Avenue at North 2nd or North 3rd streets during the testing.