"A lot going on:" Wisconsin politics kick into high gear with visits from Donald Trump, Bill Clinton


MILWAUKEE/WALWORTH COUNTY -- Saturday, October 8th, marks one month away from Election Day, and by all accounts of what's happening here, Wisconsin is very much in play in this election. The politicking kicks in to high gear this weekend, as big events are planned by the campaigns both here in Milwaukee and Walworth County.

The political spotlight will shine bright on southeastern Wisconsin this weekend.

Former President Bill Clinton will campaign for his wife, Hillary Clinton, in Milwaukee on Saturday.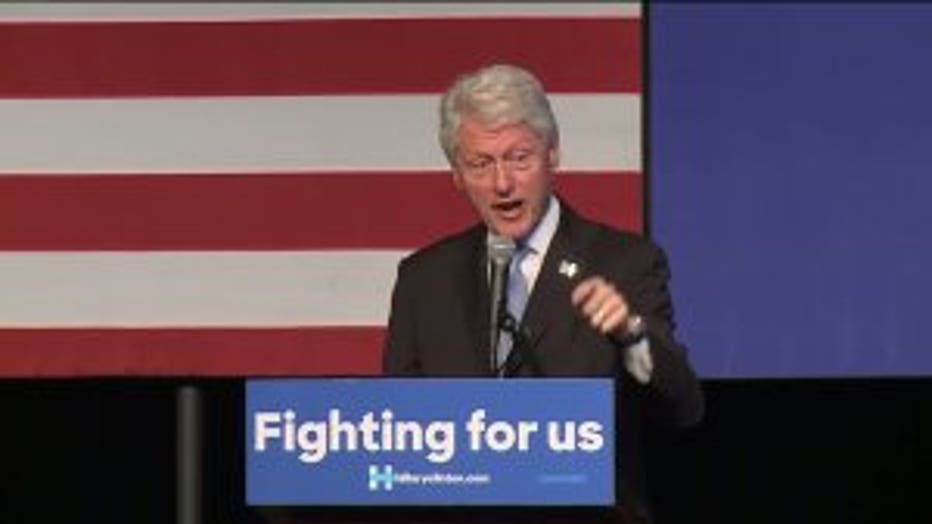 Bill Clinton in Milwaukee


"Hillary Clinton has spent her entire career standing up to bullies like Donald Trump -- and I'll tell you something about her, she doesn't back down," said Massachusetts Senator Elizabeth Warren

The Democratic presidential candidate first though getting help from Massachusetts Senator Elizabeth Warren. At a rally with Russ Feingold Friday afternoon in Milwaukee, Warren bashed Clinton's opponent Donald Trump.

"Everybody who pays taxes to support medical research, Donald Trump thinks is stupid. Because accord to Donald Trump, he can use them all and not have to pay anything. What kind of man does that? A selfish little sleazeball," said Warren.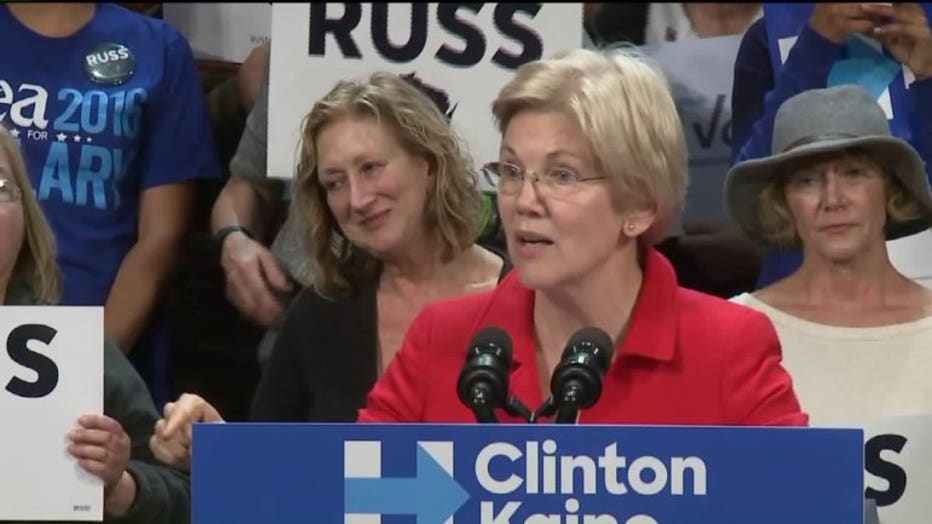 GOP presidential candidate Donald Trump, will also visit the area on Saturday -- at the 1st Congressional Republican Party of Wisconsin Fall Fest.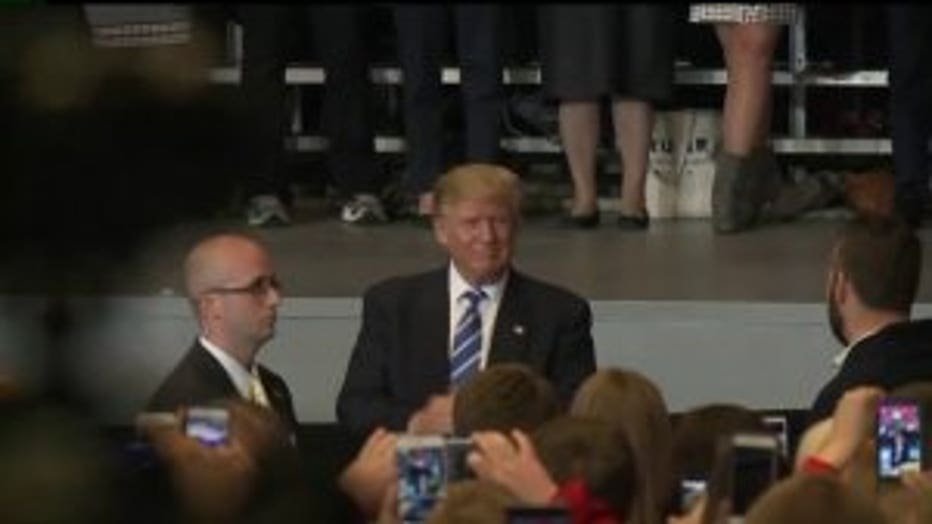 "The bottom line is, if they want things to stay the way they are, go with Hillary Clinton. If they want to think to change, she's not the candidate," said Governor Scott Walker.

Other Republicans joining Trump in Elkhorn, at the Walworth County Fairgrounds, include Governor Walker, House Speaker Paul Ryan and Senator Ron Johnson.

"There's a lot going on and I think it's good for the voters to see and hear from the candidates," said Walker.

This will be the first time Ryan and Johnson will appear on the campaign trail with Trump. Walker has attended one of Trump's three visits to Wisconsin.