'A good cop, a good person:' Friends, family remember fallen Officer Hetland with heartfelt memorial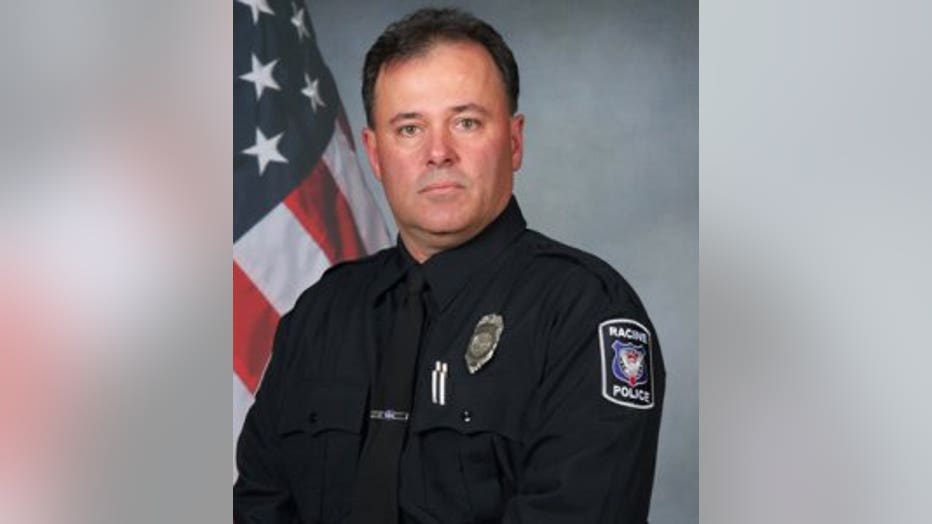 RACINE -- After the tragic loss of a police officer, the community is often left asking how they can help. The Racine Police Association has worked with Officer Hetland's family to set up an official donation page -- and the money will help Hetland's two children.

Each flower and note on Officer Hetland's memorial represents a life that Hetland touched.

"It shows that John was a good man," said Todd Hoover, Racine Police Association president. "He was a good cop, a good person, because so many people cared about him."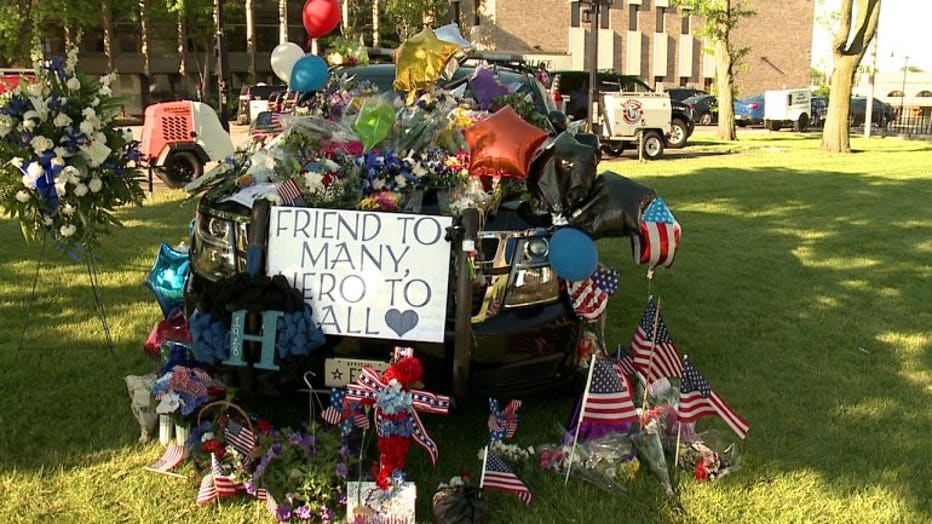 Memorial for Officer Hetland
Memorial for Officer Hetland


Officer John Hetland was off-duty when he was shot while attempting to intervene during an armed robbery at Teezers bar near 20th and Lathrop Avenue in Racine on Monday night, June 17. Officer Hetland, a 24-year veteran of the department, also served as a board member on the Wisconsin Professional Police Association (WPPA.) Those who knew Officer Hetland said although he was off the clock, Officer Hetland was never really "off-duty." Officer Hetland left behind two children and countless loved ones.

Some only knew Hetland briefly. One note reads, "I met you once, but you will always be in my heart." Others knew him their whole life.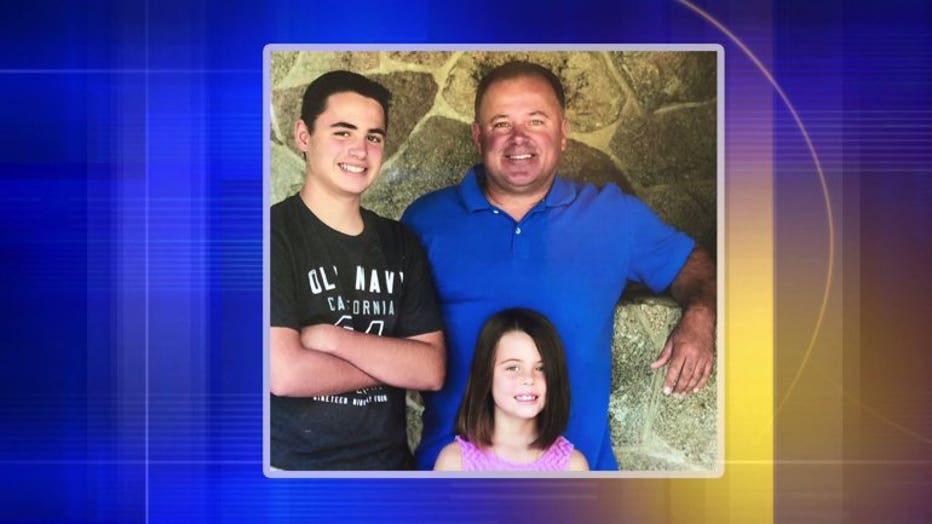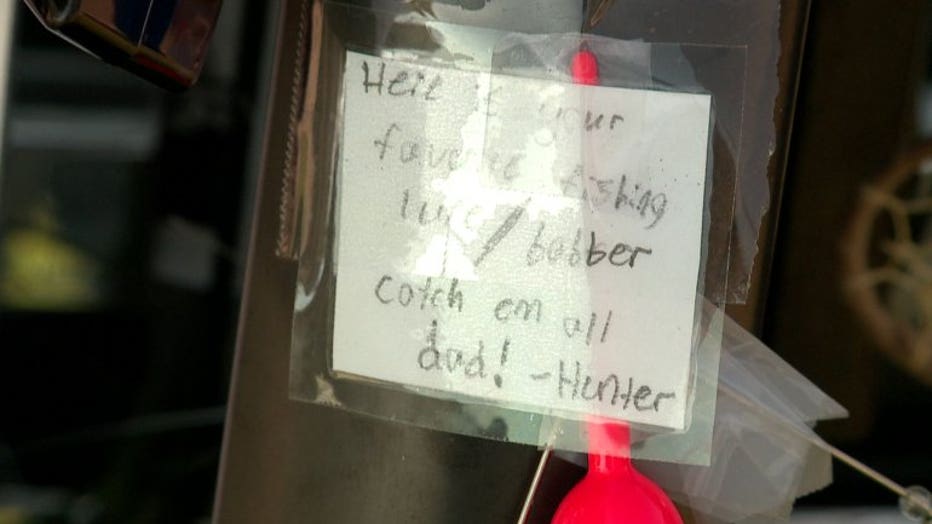 Memorial for Officer Hetland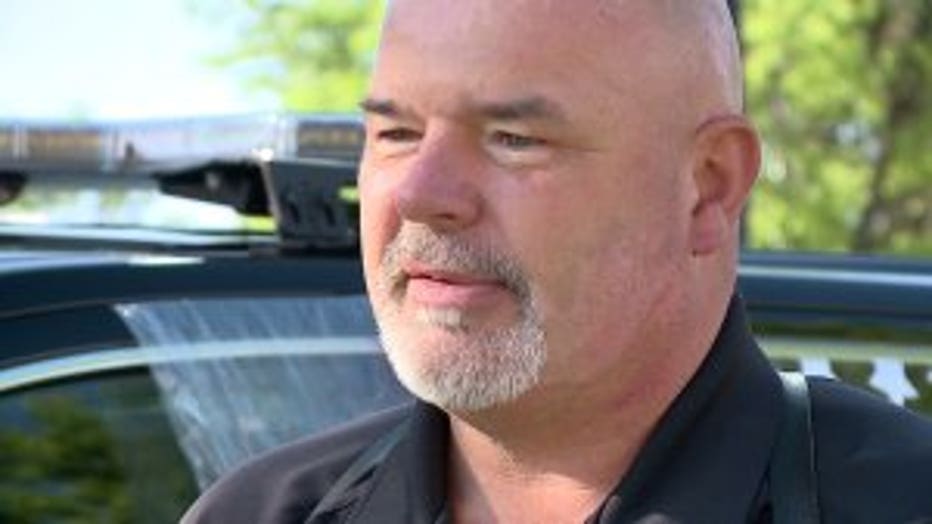 "I actually saw them out here two days ago, and I got to see Brooke put her 'I love you, daddy' sign on the front of the hood," said Hoover. "It was touching. It was heartbreaking."

Hetland's teenage son added a fishing lure, with a note that reads, in part, "Catch em-all Dad."

"He loved spending time with his kids," said Hoover. "He and his kids would go fishing and go up north as much as they could whenever John could take them."

Hoover says he knew Hetland well, and says he's spoken with the family about the best way to help.


Memorial for Officer Hetland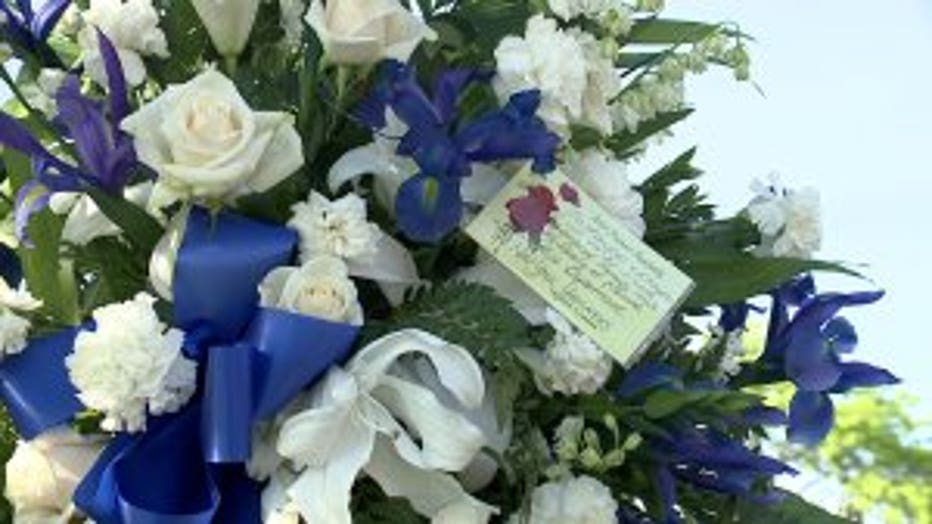 Memorial for Officer Hetland


"They ant the donations to go through Band of Blue," said Hoover.

All of the proceeds from the Band of Blue donation page will be given to Hetland's family.

The donations will "make sure they're taken care of, because their dad can't do it anymore," explained Hoover.

Hoover hopes the outpouring of support will leave a message with Hetland's children.

"He was a go-to guy," said Hoover. "He taught people how to be a police officer, and if everyone could be like John Hetland, we'd have one hell of a police department."

If you're looking to support Officer Hetland's family, CLICK HERE to make a donation.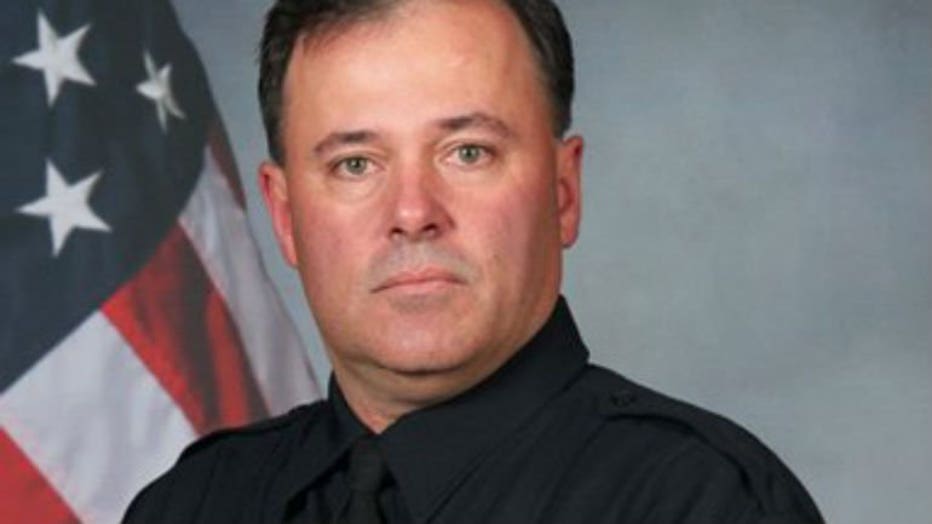 The reward for information leading to an arrest of the  suspect increased to $53,500, officials announced Thursday. The reward breaks down as follows:

$20,000 from the FBI
$15,000 from Andis Company in Racine
$13,500 from Crime Stoppers of Racine County
$5,000 Wisconsin Professional Police Association

If you have any information regarding the identity of this person, or any information regarding this crime, officials asked that you please contact Crime Stoppers at 888-636-9330, 262-656-7333 or (800) 807-TIPS (8477). You can remain anonymous.