"A family tradition:" On Halloween, 175 Christmas evergreens delivered at Cathedral Square Park!


MILWAUKEE -- As the ghouls and goblins took over on Halloween, Monday, October 31st, Christmas was in the air at Cathedral Square Park in downtown Milwaukee! Hundreds are evergreens were set up to be decorated ahead of the holiday season.

"They are all Balsam Fir in this particular application," said Rick Dassow with Ideal Property Management.

175 Christmas trees were delivered and set up on Halloween!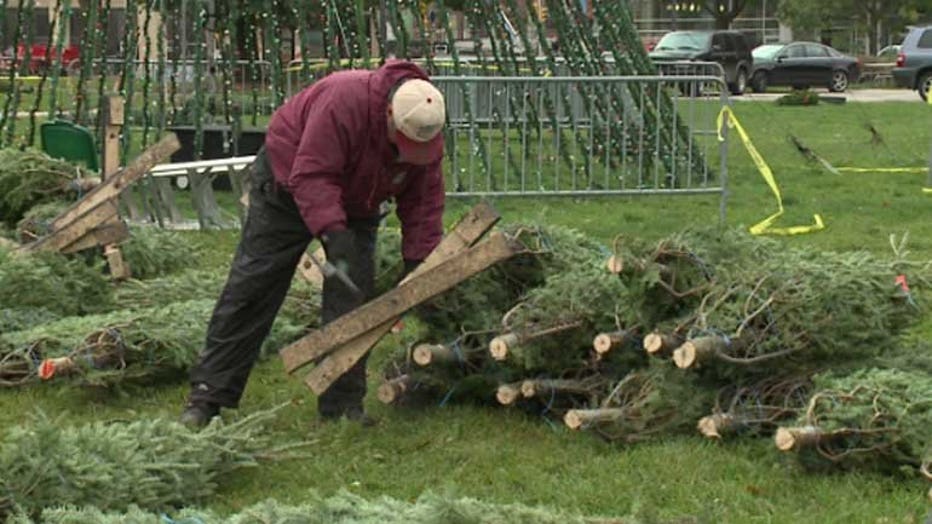 "They were cut this last Saturday, (October 29th)," said Dassow.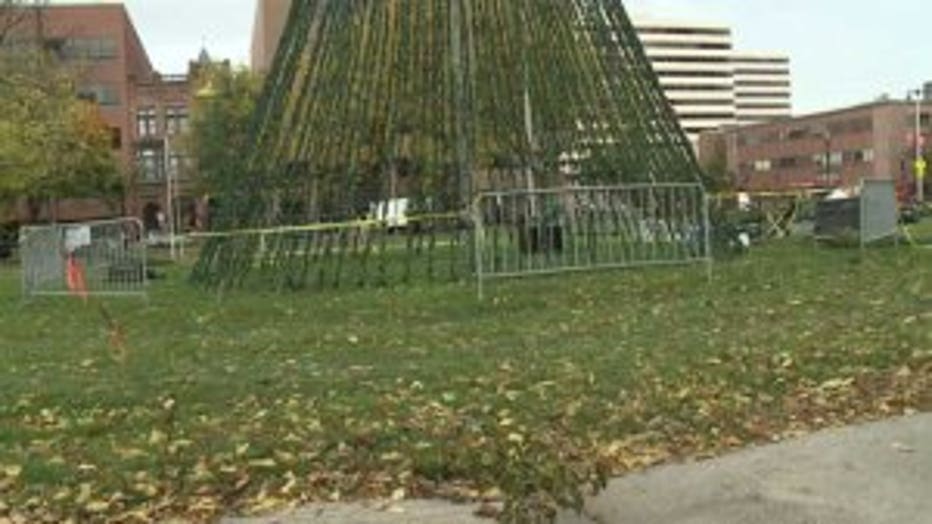 This was done in preparation for Milwaukee's Holiday Lights Festival -- and the timing was a bit of a coincidence.

"Leap Year pushed us back two days this year instead of one. Otherwise it would have been the first of November," said Greg Peterson, director of the Clean Sweep Ambassador Program.

The trees were donated by Ideal Property Management, a landscaping company.

"These are ordered already in July, and tagged for this occasion here," said Dassow.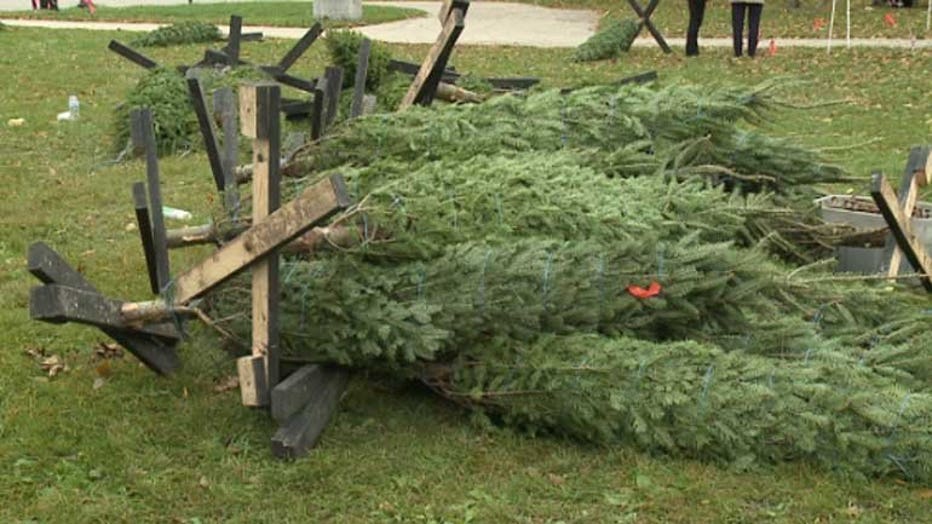 With no snow in sight, and a warm up in the forecast for Tuesday, November 1st, set up was easy.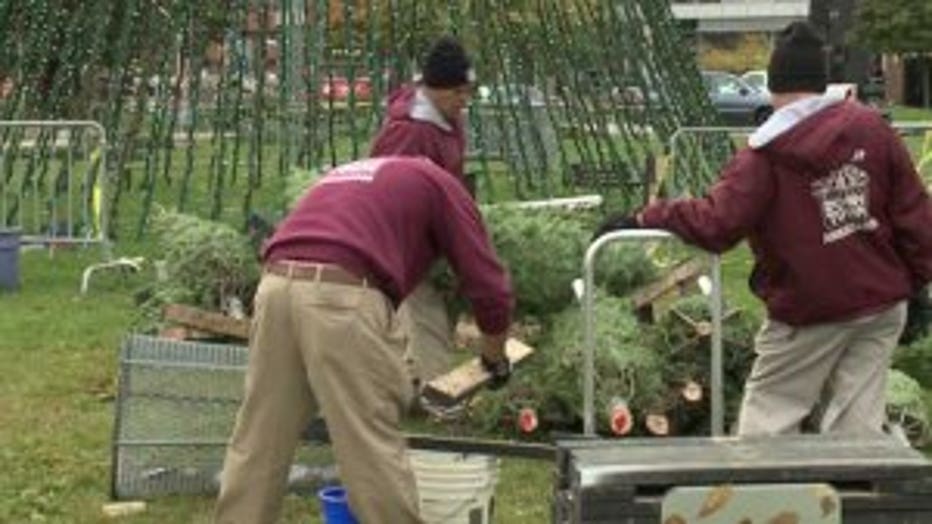 "Putting bases on them, starting to get them up in the air, and then we will get lights on," said  Peterson.

The trees will be staked and prepped for more than 2,000 students to decorate between November 11 – 16. Each school will adorn their assigned tree with handmade ornaments that represent a class theme.

This year's theme is "Light There Be Peace."

"This kind of exemplifies each of the school's heart and their community spirit right here in the heart of downtown," said Erica Chang, marketing events coordinator for Milwaukee Downtown.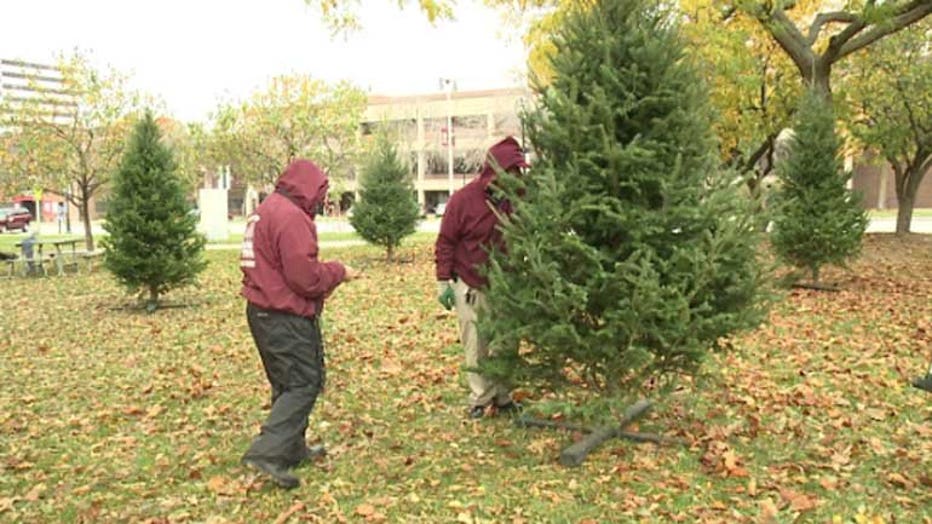 "It's festive. It's a family tradition," said Peterson.

Milwaukee's 18th annual Holiday Lights Festival is set for Thursday, November 17th. The big celebration takes place at Pere Marquette Park around 5:40 p.m.