"A completely new look:" Sneak peek look at brand new Miller Lite Oasis stage


MILWAUKEE -- Ahead of Summerfest's 50th, a big project is just about complete. On Wednesday, May 31st, we got a sneak peek at the brand new Miller Lite Oasis stage.

"We are truly transforming this live performance venue with a completely new look," said Don Smiley, Milwaukee World Festival, Inc.

Crews were busy putting the finishing touches on the Miller Lite Oasis stage -- with a crowd capacity of 12,000. The renovations mean better views for concertgoers, new hospitality areas and easier access to beer.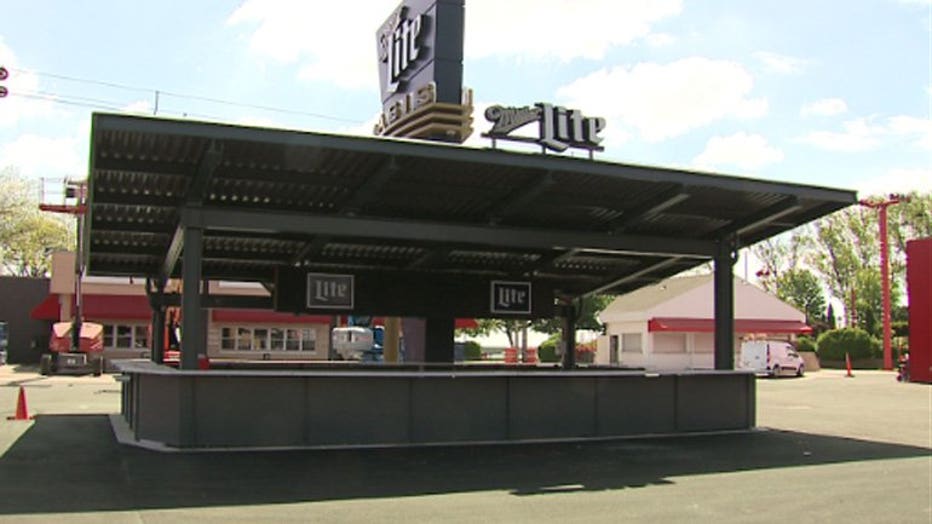 A brand new bar called the "Long Bar," measures 100 feet and it is one of 14 bars at the Miller Lite Oasis stage.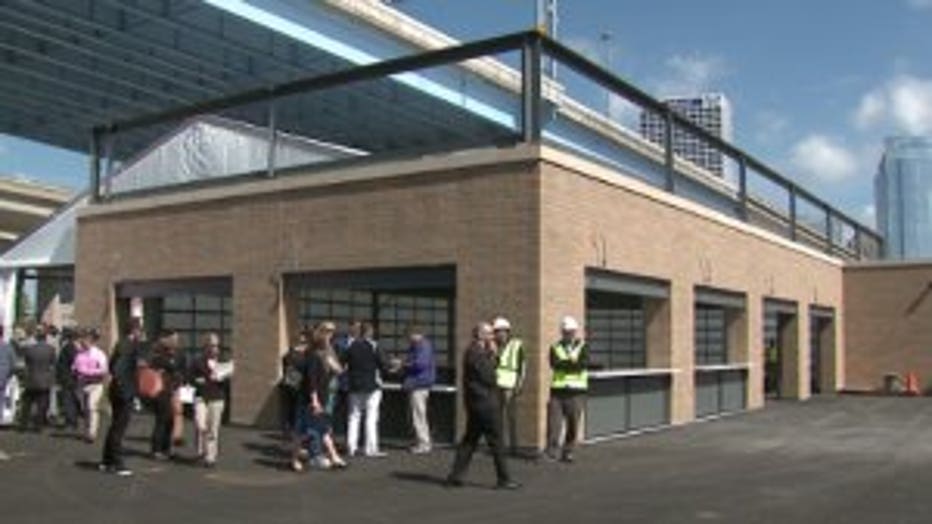 "Features all our great MillerCoors products for everyone to enjoy without impeding any of the sight-lines you'll see for the concert," said Jim Kanter, MillerCoors.

Two video walls add to the experience -- and a brand new Miller Brew House will be open to the public.

"It is a fully-enclosed area and a new social space for gathering," said Kanter.




The VIP area is expanded, and a new spot called "Level Up" features a viewing deck with food and drinks, which guests pay to enter.

"It is an exclusive area overlooking the stage," said Smiley.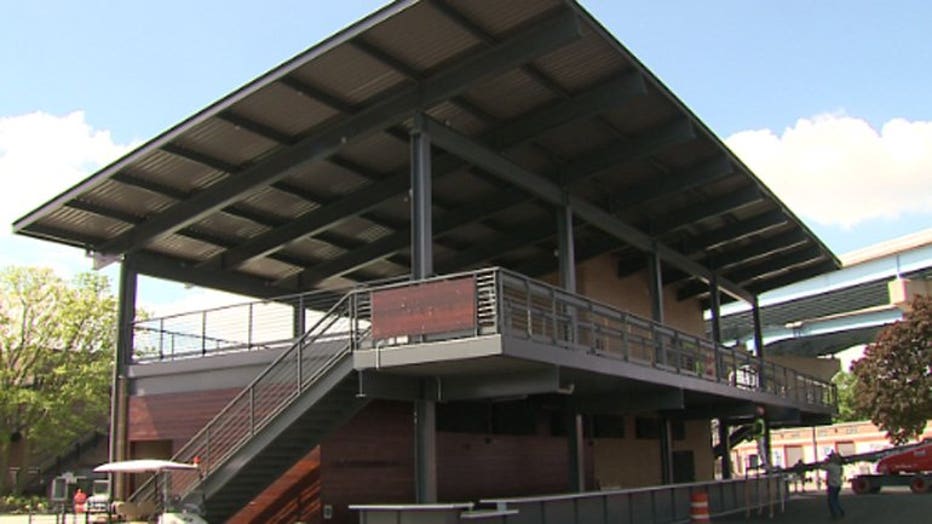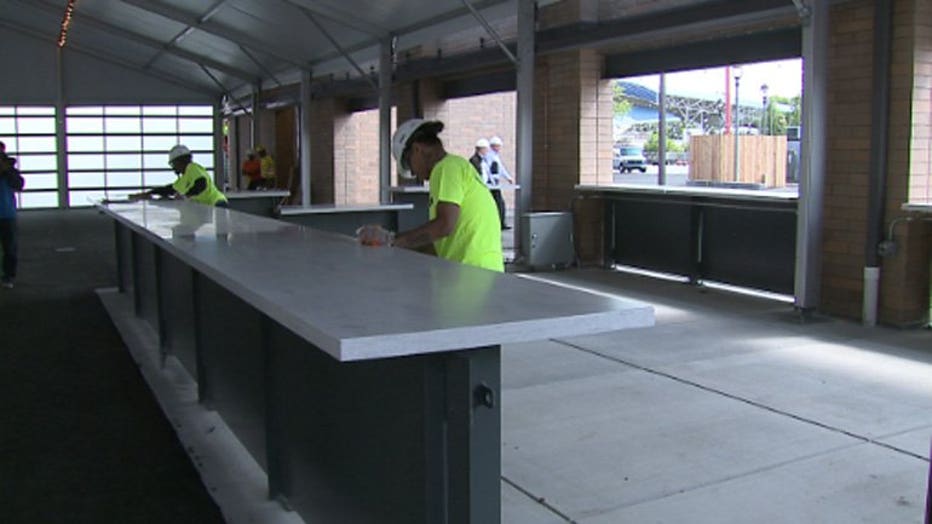 Design features include two decorative silos. Hops will be planted nearby.

"The brick and steel design incorporates elements reflective of the historic Miller Brewery and Miller Valley," said Smiley.

And if you're looking for merchandise -- the Summerfest store is nearby and brand new.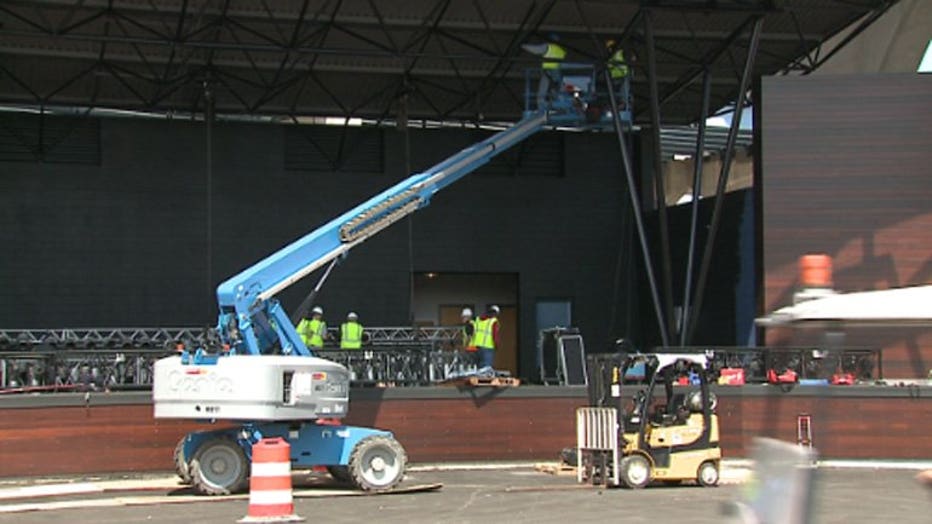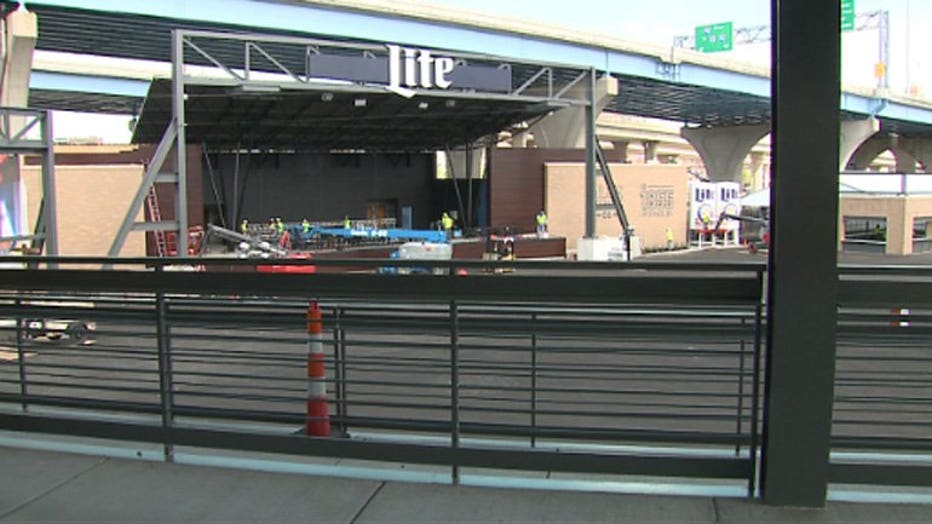 "Every Miller Lite Oasis area has been reinvented," said Kanter.

It is all set to be complete in time for PrideFest on June 9th.