"A challenging week:" Racine police, mayor call for unity in wake of officer-involved shooting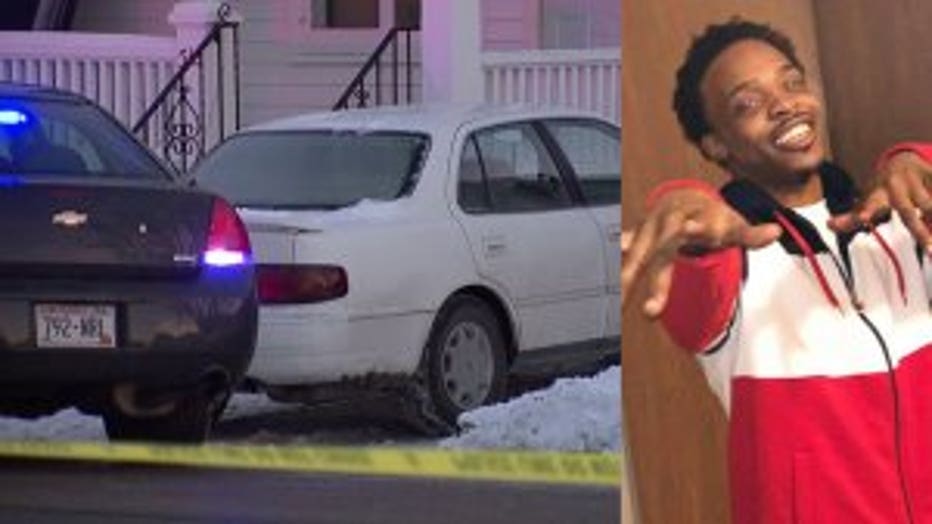 RACINE -- Officials here called for unity Monday, Jan. 22 following a deadly officer-involved shooting that has led to protests. The family of Donte Shannon, 26, said they have several questions and officials answered none of them on Monday. The mayor and police chief said there is little they can release at this point because state investigators have taken over the case.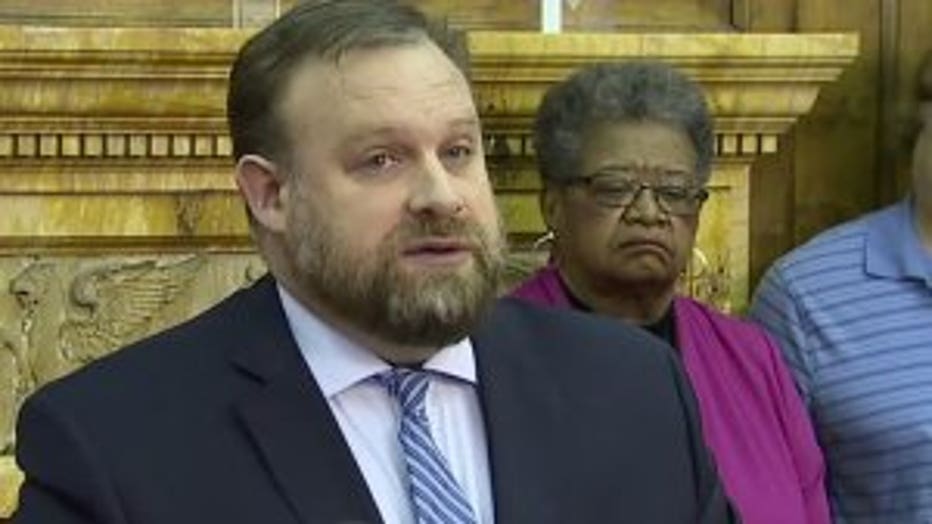 "This has been a challenging week for Racine," said Racine Mayor Cory Mason to open the press briefing. Mason spoke at the mayor's office on Monday with Shannon's relatives in the audience. "We will support the Shannon family in their grief and support the RPD officers involved," Mason said. Mason and Racine Police Chief Art Howell asked the community for patience and compassion.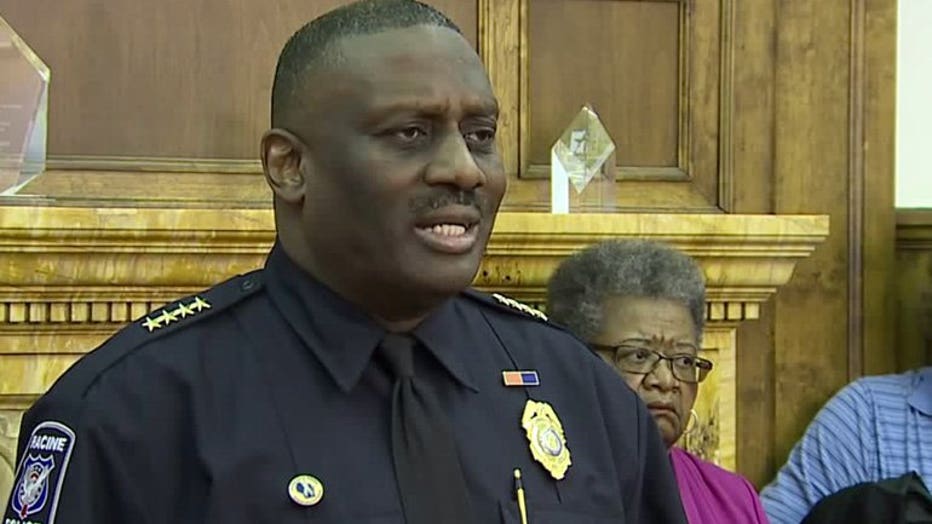 Racine Police Chief Art Howell
"Continue to keep not only the Shannon family in your prayers, but the officers involved in this incident in your prayers and the officers in this city and nation in your prayers," Howell said.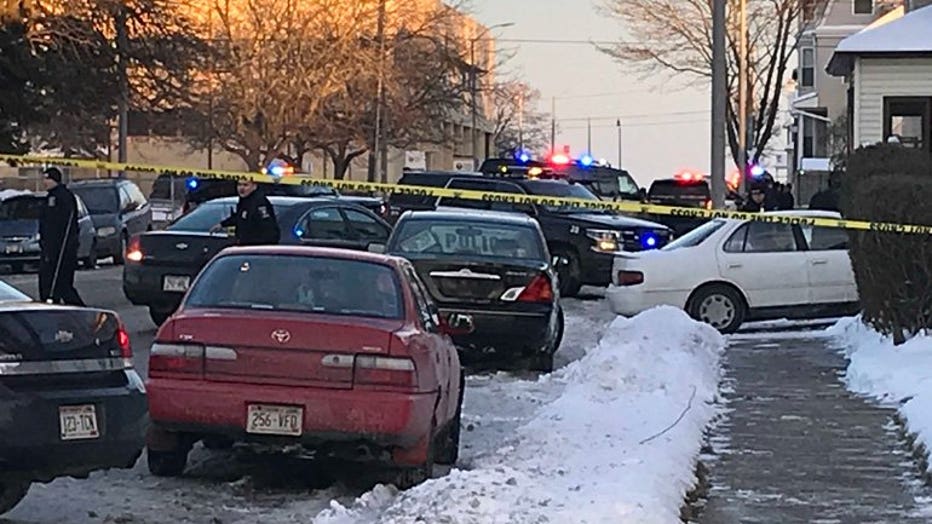 Officer-involved shooting at 14th and Park in Racine
Howell declined to answer questions after the short briefing, noting the Wisconsin Department of Justice was leading the case and would be in charge of releasing information. Racine Police said last week officers pulled over Shannon last Wednesday, Jan. 17 for not having a front license plate. They say Shannon stopped and then ran from the car before taking out a gun and aiming it at officers who then shot him. Shannon passed away while being taken to a hospital by paramedics. The Wisconsin Department of Justice (DOJ), which is leading the investigation, released the names of the two officers involved in this incident on Monday. They are Investigator Chad Stillman and Officer Peter Boeck. The were not injured and were placed on paid leave pending the outcome of the investigation. Stillman and Boeck have been with the department for 15 and 16 years, respectively.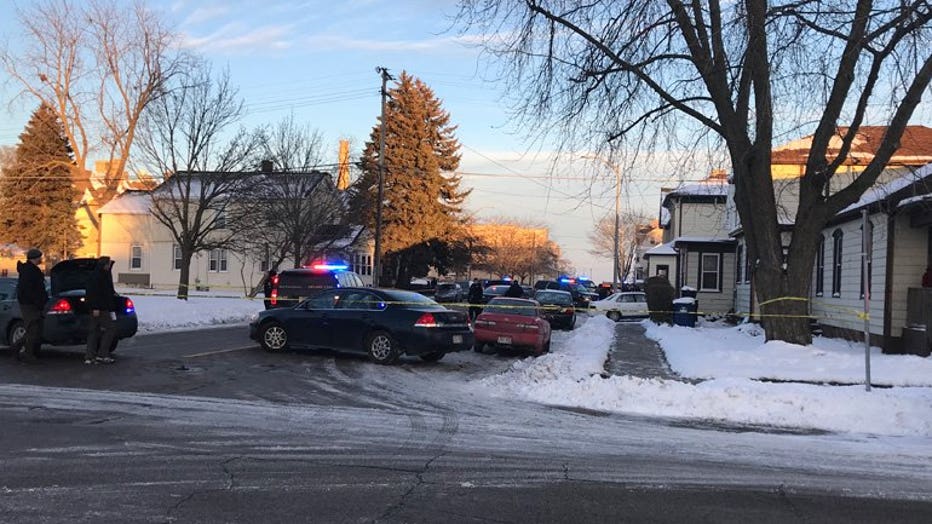 Officer-involved shooting at 14th & Park in Racine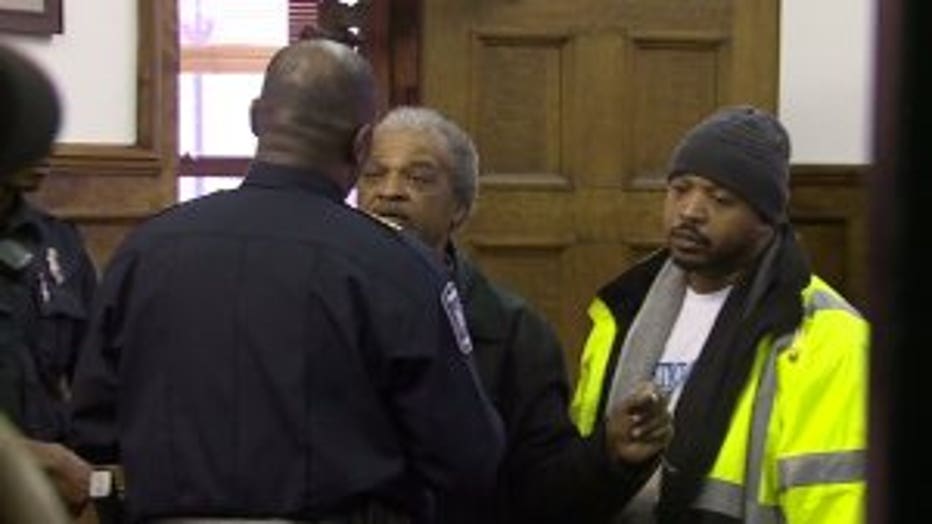 Donte Shannon's family speaks with Racine Police Chief Art Howell
Shannon's father said police should have fired fewer shots. Nakia Shannon said he counted 17 graze and bullet wounds on his son's body. "We went to the morgue. We had the coroner unzip his body and we took a picture of every bullet wound on his body," said Nakia Shannon. Shannon's grandfather, who confronted Chief Howell after the news conference, said the family wants to know if investigators recovered the gun Shannon allegedly had. "They never said they found it. They never said they got a gun, OK?" said John Shannon. FOX6 News reached out to the DOJ.  Johnny Koremenos, an agency spokesman, said those details cannot be discussed "while the investigation is ongoing."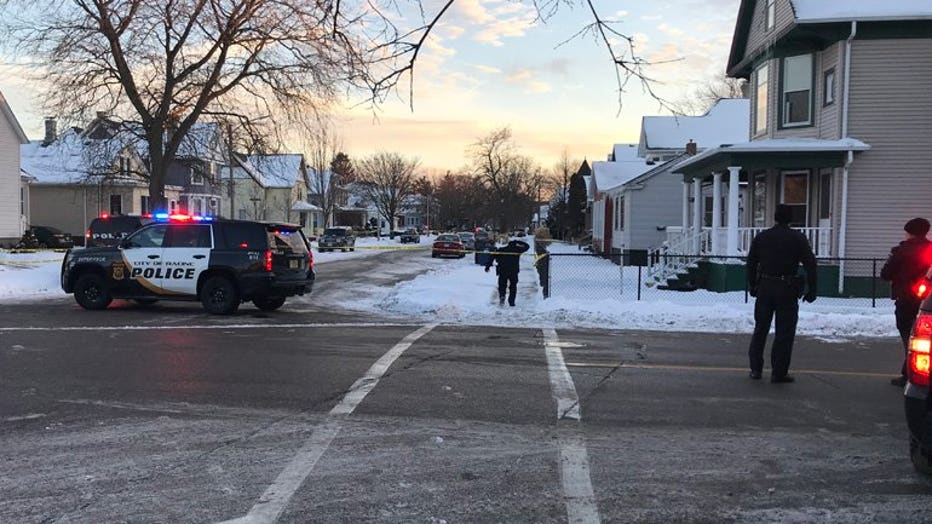 Officer-involved shooting at 14th and Park in Racine
City officials responded to the frustration in the community by scheduling a special town hall meeting Monday evening, inviting the public to speak. Five minutes after the town hall started, fire officials began turning away attendees, saying the maximum capcity of 192 people had been reached. Officials allowed Nakia Shannon and some other relatives in, noting to others that the max capacity had been exceeded.