911 calls released after murder-suicide in Cudahy: Advocates for domestic violence survivors have a message


CUDAHY -- Officials have released the 911 calls related to a murder-suicide that took the life of a two-year-old girl. This, as advocates for survivors of domestic violence have one main message for the community following this tragedy.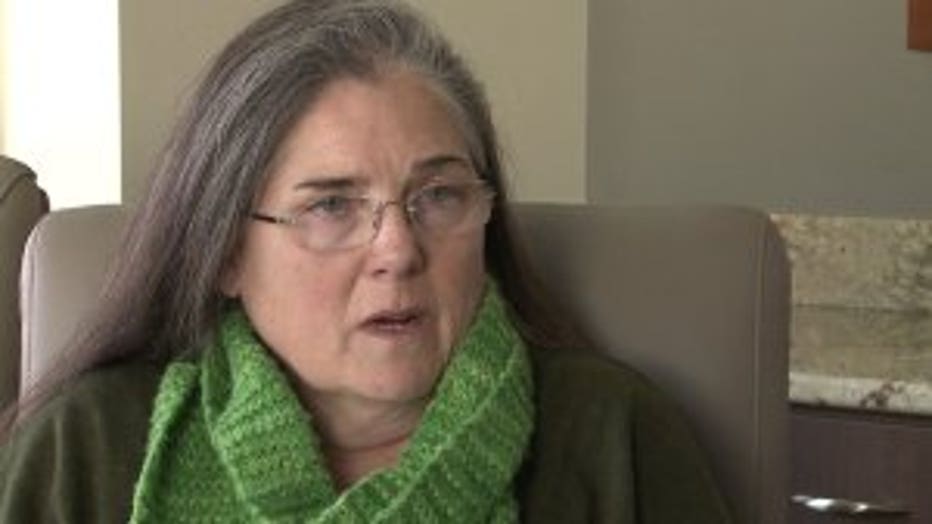 Carmen Pitre, the director of the Sojourner Family Peace Center says it is human nature for relatives and outsiders to wonder how these deaths could have been prevented.

Going forward, she says it's important for people to get help if they hear something concerning, but she says finger-pointing after the fact does more harm than good.

Less than two hours into the New Year, early on January 1st, Cudahy police received a 911 call from a home on Whittaker Avenue.

911 Caller: "I need an ambulance and I need police."

Dispatcher: "OK what`s going on?"

911 Caller: "My daughter just came home. She was out for New Year`s. Her husband and baby were upstairs. She woke me up when she got here. There`s blood everywhere. I need someone to make sure these people are alive in my house and the baby is OK. The baby`s breathing but my son-in-law is laying on his back on the bed. The baby`s laying on her back next to him. There`s blood everywhere."

PHOTO GALLERY: 



Police found two-year-old Skylar Hartman and her father, 27-year-old Brett Hartman in the home, suffering from gunshot wounds.

Brett Hartman was pronounced dead at the scene.

Skylar was pronounced dead at Children's Hospital.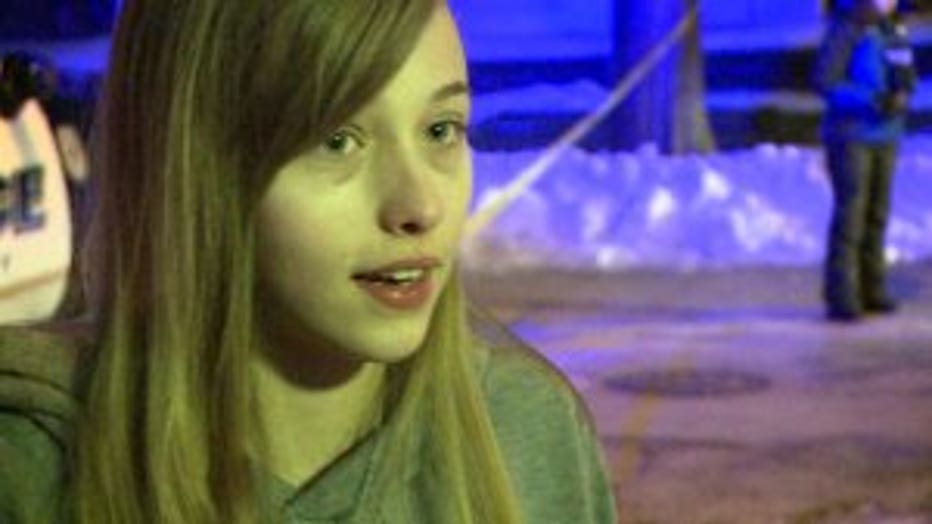 "We`re just all shocked," Kaitlyn Monroe, Skylar Hartman's cousin said.

In the hours after the murder-suicide, Monroe said Brett Hartman had earlier made some cryptic comments.

"He was just basically saying how he was just gonna kill himself and take the one person he loves, which is Skylar, with him but they just didn`t believe him because he says that a lot," Monroe said.

"The person who commits the act is ultimately responsible for their behavior," Pitre said.

Pitre says it's wrong to blame others for Skylar's death.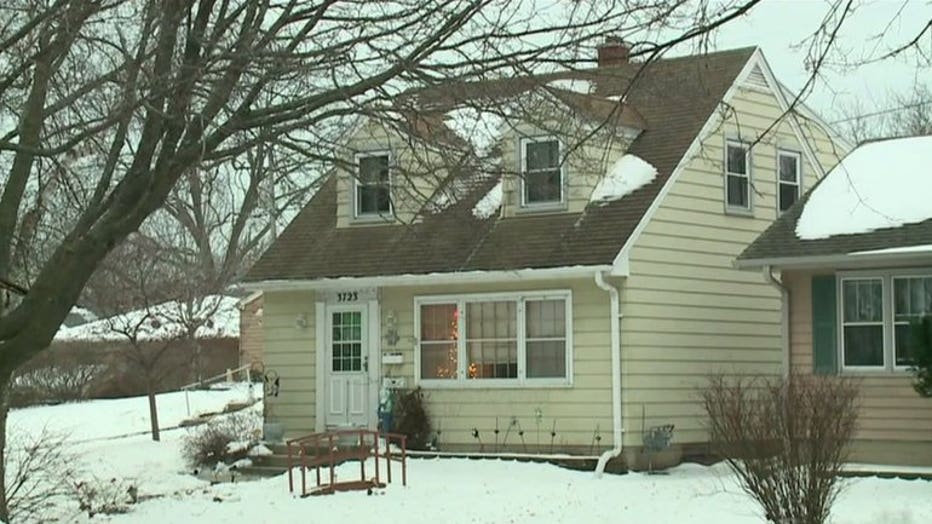 "No one is to blame for what happened, regardless of what they may have heard or not heard," Pitre said.

Pitre says that applies to Brett Hartman's family too, including his sister, who told FOX6 News she feels a sense of guilt.

"I know we didn`t force him to do it or whatever, but what I`m saying is there has to be some type of accountability," Victoria Hartman said.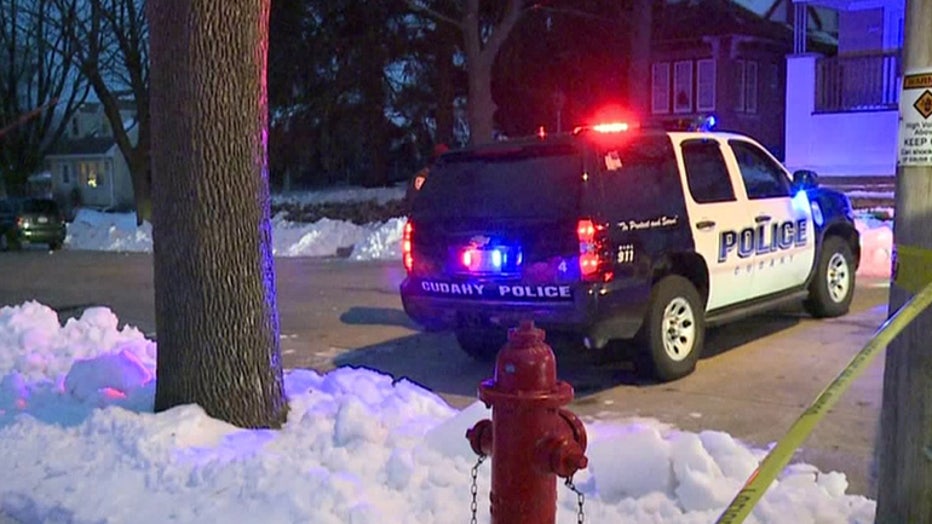 "He chose to do what he did. He inflicted the ultimate harm. It`s horrible. It`s tragic -- and as a community, we have to dedicate ourselves to making the next circumstance different and better," Pitre said.

Pitre says looking to the future, if someone does hear something that concerns them, it's important to reach out for help.

"Maybe there`s a family member or someone they`re concerned about. Reach out for help. Reach out to a hotline, a friend, a pastor. Begin to talk about it because that`s the beginning of getting the resources you need," Pitre said.

The Sojourner Family Peace Center has a 24-hour hotline and 211 can also direct you to prevention services.

If the potential threat is more immediate, you should call police -- even simply for a welfare check.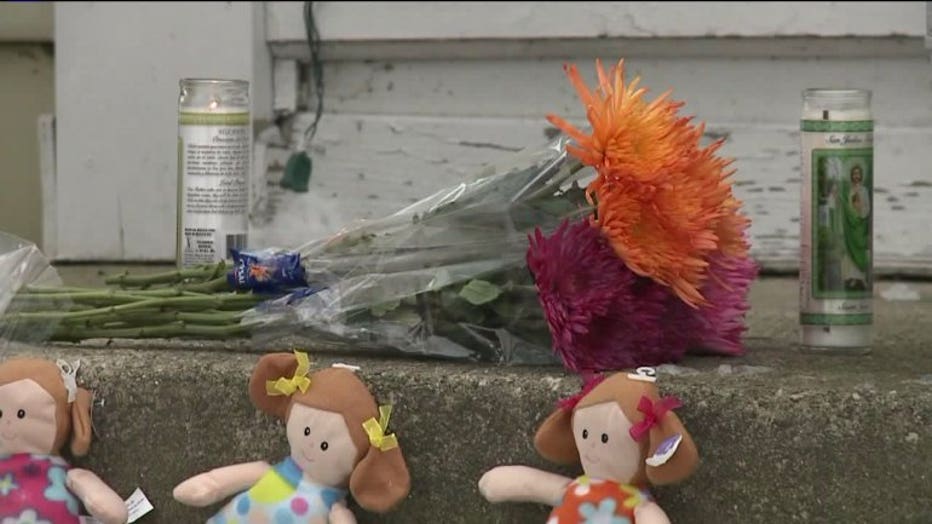 Memorial at scene of murder-suicide in Cudahy
Related resources:
LINKS: Helpful resources for those affected by domestic violence
Sojourner Family Peace Center 24-hour domestic violence hotline: 414-933-2722
Milwaukee Women's Center hotline numbers: 
24-Hour Crisis Line:  (414) 671-6140
Domestic Violence Hotline:  (414) 933-2722
National Domestic Violence Hotline:  (800) 799-SAFE
Emergency shelter for domestic violence victims:
Milwaukee Women's Center's Shelter:  (414) 671-6140
Sojourner Family Peace Center   (414) 933-2722
Waukesha Women's Center   (262) 542-3828
Wisconsin Coalition Against Domestic Violence