84South development: Steinhafels is moving, Portillo's among retailers moving to Greenfield


GREENFIELD -- A number of popular retailers are coming to a more than $12 million development in Greenfield called "84South." The site is located near 84th and Layton -- adjacent to I-894/43. County leaders and developers broke ground on the nearly 50-acre site on Monday, October 31st -- and announced the first round of businesses moving in.

Calling 84South a "big project" would be an understatement. Not only is it supposed to bring in a dozen new retail businesses, restaurants and hundreds of new apartment units -- it's also expected to create 600 jobs.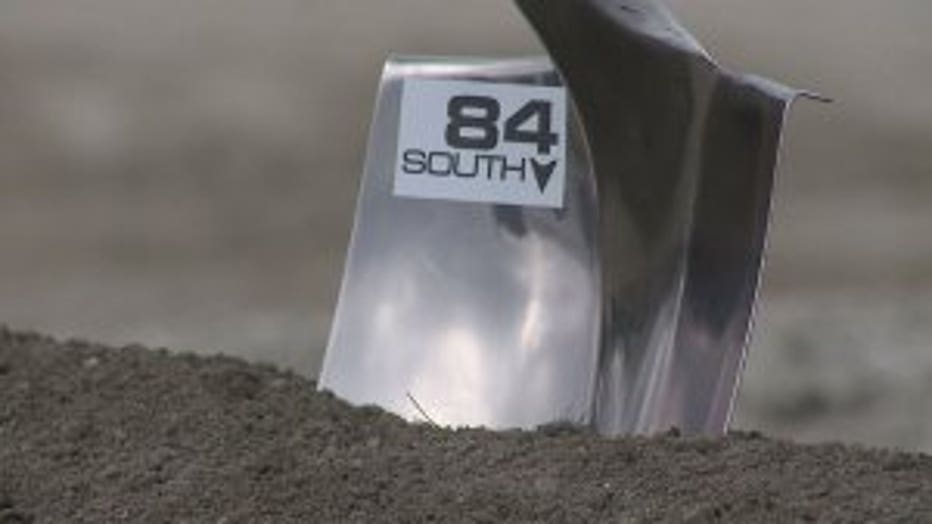 "This is a huge project," said Milwaukee County Executive Chris Abele.

"We've got about $12 million of infrastructure," said Scott Yauck, CEO and president of Cobalt Partners. "Well, the total site is 48 acres."

According to a news release, the following retailers are coming to the 84South development:


These retailers are expected to open in the summer of 2017. "Several additional tenants" are expected to be announced within the next 60 days, officials said.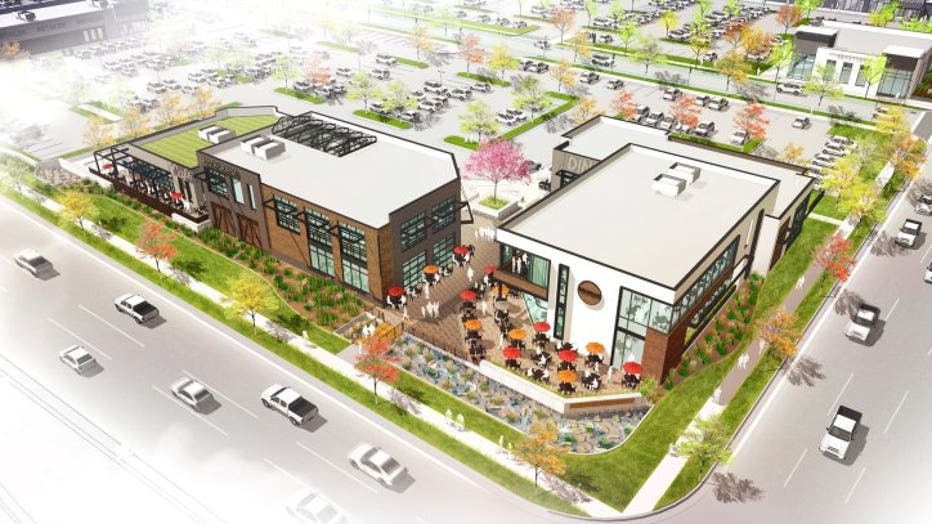 Rendering: 84South development in Greenfield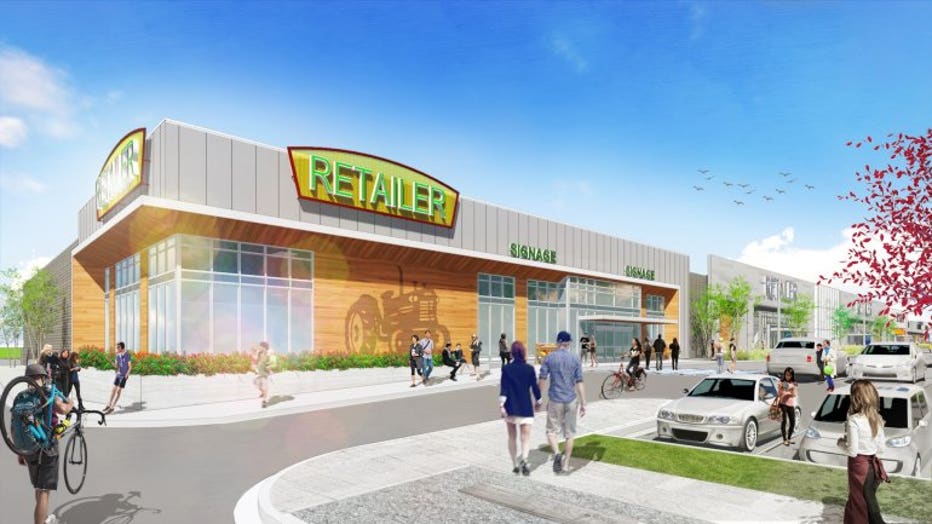 Rendering: 84South development in Greenfield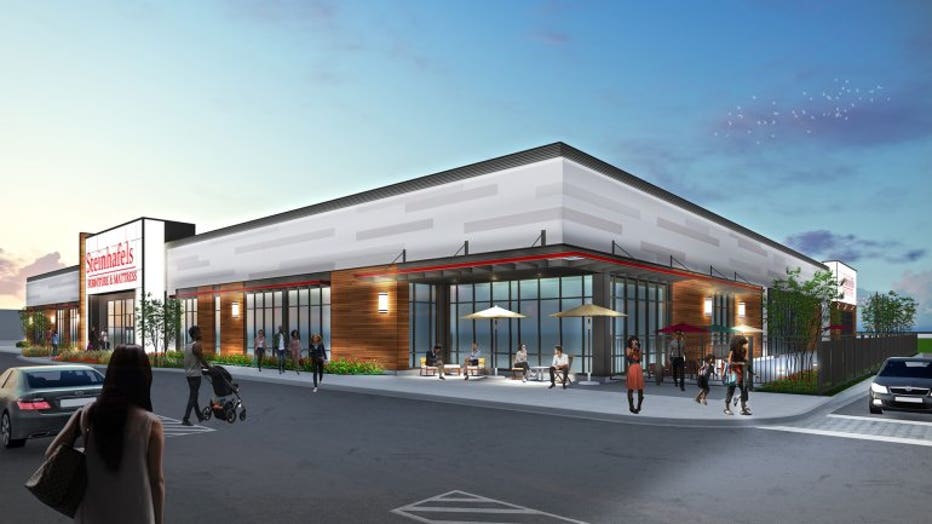 Rendering: 84South development in Greenfield


According to the news release, demolition, site grading, utility installation and internal roadwork on the 48-acre site is nearly complete, making possible further development at the site. Officials said this work included installation of a massive underground storm water management system that facilitated a higher-density development which will include retail, restaurant, office and residential.

The underground improvements are complete -- paving the way for the build up.

"We're breaking ground on three different buildings -- totaling about 180,000 square feet," Yauck said.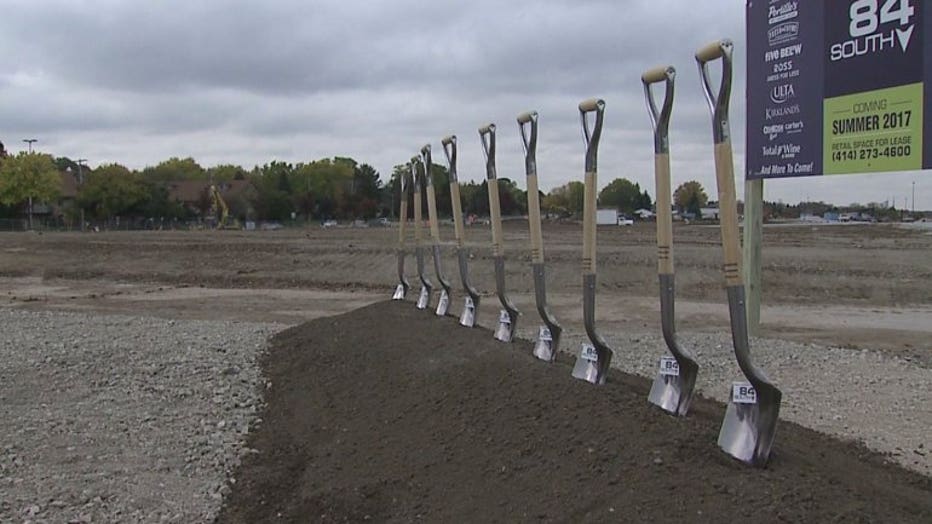 Now that contractors can build vertically, those involved wanted to build excitement by announcing which businesses are moving in.

"We are extremely pleased with the progress on 84South, which reflects our ongoing commitment to making the City of Greenfield an even better place to live, work and play," said Greenfield Mayor Michael Neitzke in the news release. "We fully expect that 84South will become a preferred destination within the southwest suburban marketplace and serve as a catalyst for additional new development in the region."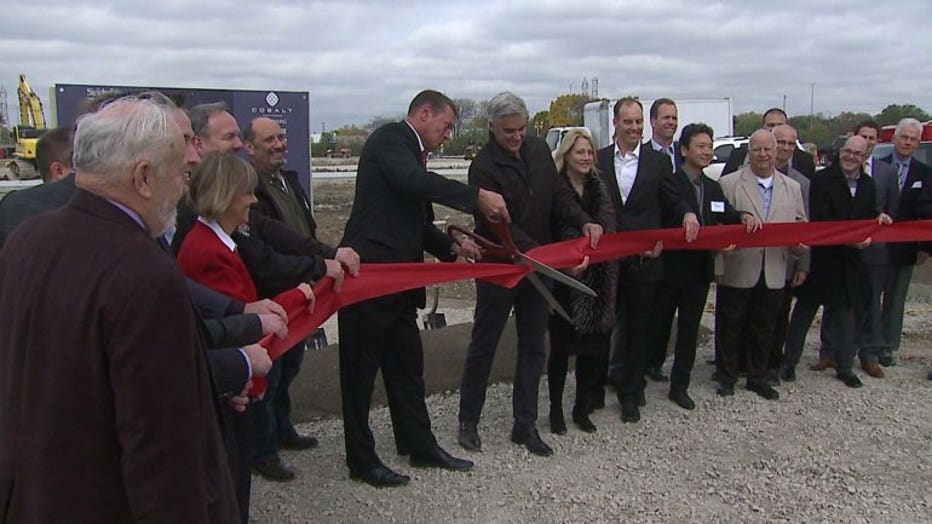 This project began nearly a year ago.

"It's a whole other ball game and there is such a demand here in Greenfield," said Craig Raddatz of Fiduciary Real Estate.

More than 150 apartment units are planned to be ready for move-in in 2017.