81-year-old man dies after weed cutting machine overturned on Wallace Lake in Washington Co.


WASHINGTON COUNTY -- The body of an 81-year-old man was recovered from Wallace Lake in Washington County Thursday afternoon, June 14 amid a report of a missing boater. The deceased has been identified as Merlin Waechter from the Town of Trenton.

According to Washington County sheriff's officials, they were called out around noon after a resident indicated a weed cutting machine (a pontoon-style boat) had capsized. The caller said it was being operated by an elderly man about 20 minutes prior, and that the person couldn't be found.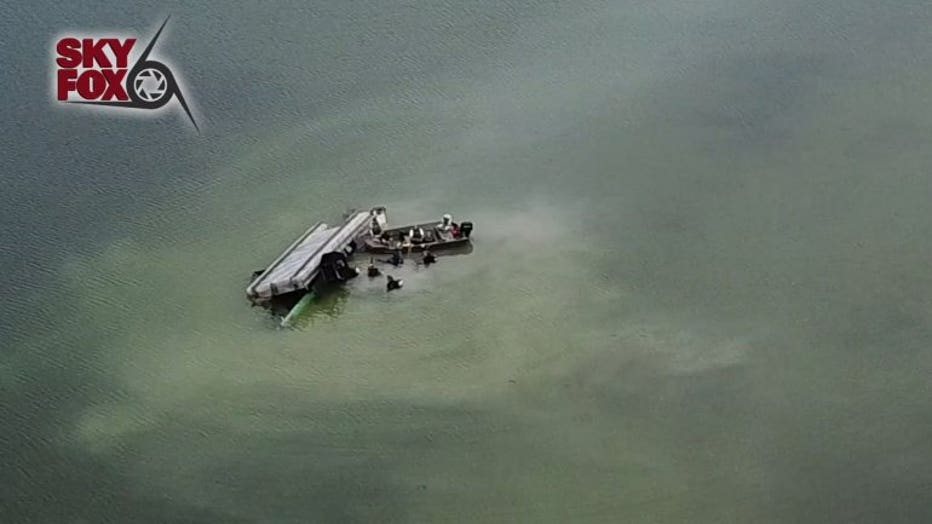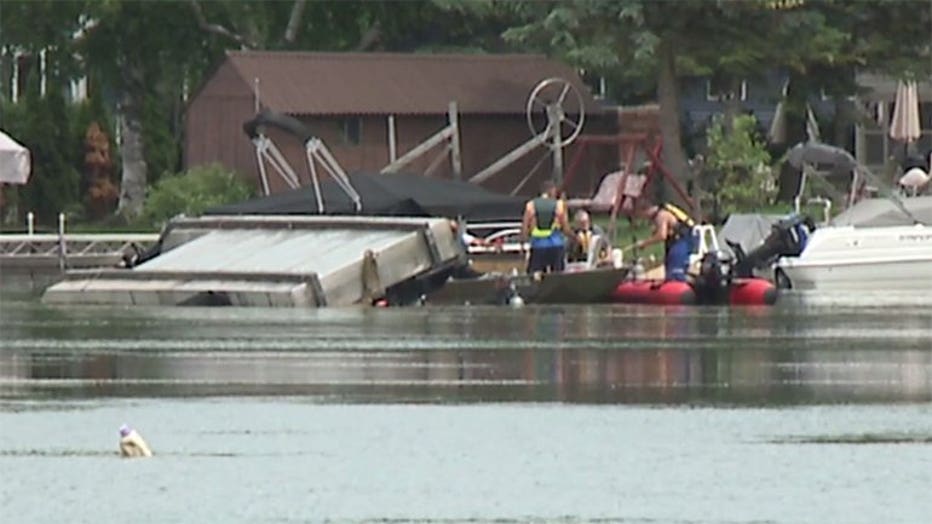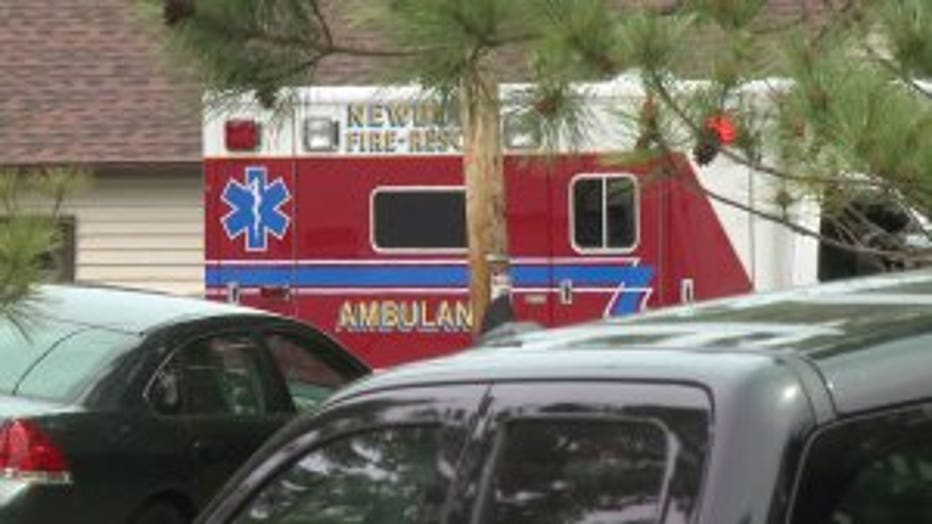 The first deputy arrived at approximately two minutes after being dispatched and observed the machine capsized roughly 47 yards off the shore. The deputy entered the water along with a couple of residents who were already in the water making their way to the machine.  Upon arrival to the machine, the deputy went under the water and was able to feel a person, but was unable to free them -- and there were no signs of life.

"I saw 'em. They were putting the pontoon in and I saw there was two guys on it. Thought they must have been up close to their 80s. It was just tipped over on its side. You could actually only see the pontoons and a little bit of the railing. It was a bunch of divers out on the water there for quite a while," said Merle Landmark, neighbor.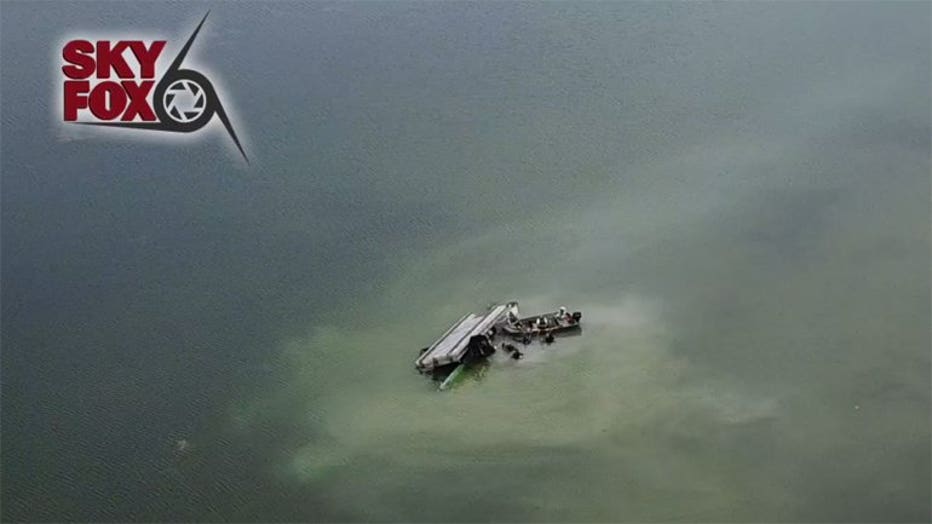 When members of the Dive Team arrived, they were assisted by West Bend Fire Department and Newburg Fire Department. Together, they were able to free the man by about 2 p.m.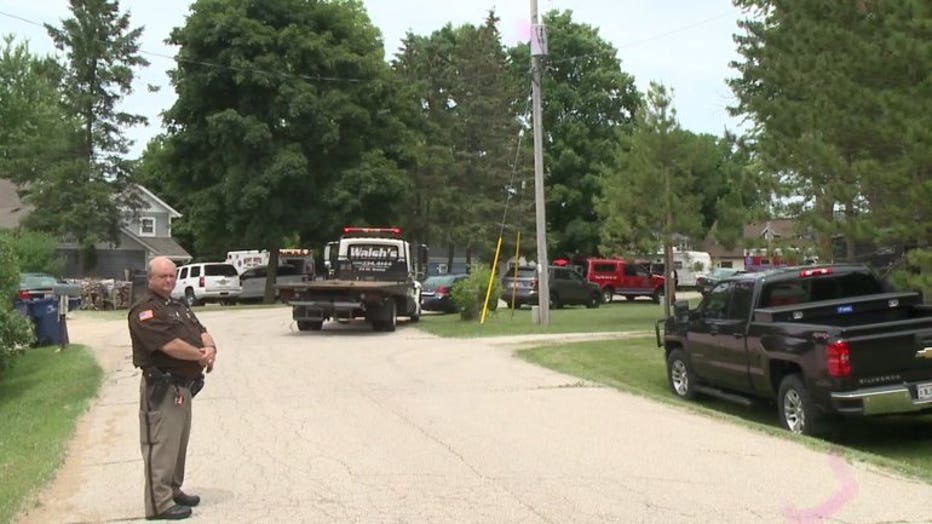 The man who was operating the machine was later pronounced dead. Sheriff's officials said he's from the Town of Trenton.