8-year-old girl on a mission to hug police officers in every state visits MPD officers in Milwaukee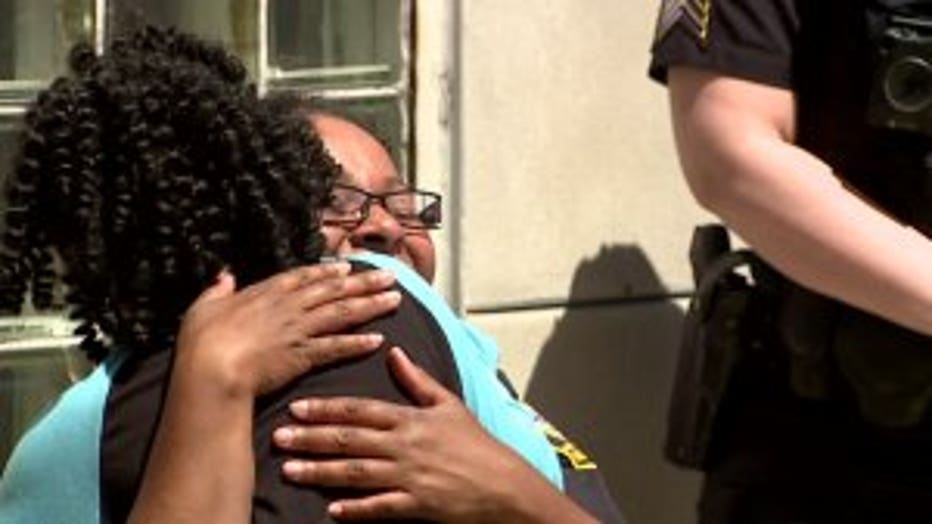 MILWAUKEE -- An 8-year-old girl from Louisiana, on a big mission to hug police officers across the country stopped in Milwaukee on Wednesday, May 16 -- to visit with and hug Milwaukee police officers.

The stop in Wisconsin marks Rosalyn Baldwin's 29th state. Her goal is to share a hug with officers in all 50 states.  She calls it a mission of love.

FOX6 Photojournalist Jerry Imig was there as Rosalyn visited MPD:




When asked how she came up with the mission, little Rosalyn said: "I didn't decide it. God decided it."

"Basically, it was the shootings in Dallas that broke her heart. She said, 'Mama, they're killing our heroes,'" said Angie Baldwin, Rosalyn's mother.

"It's been enlightening and a blessing and they obviously needed the love," said Rosalyn.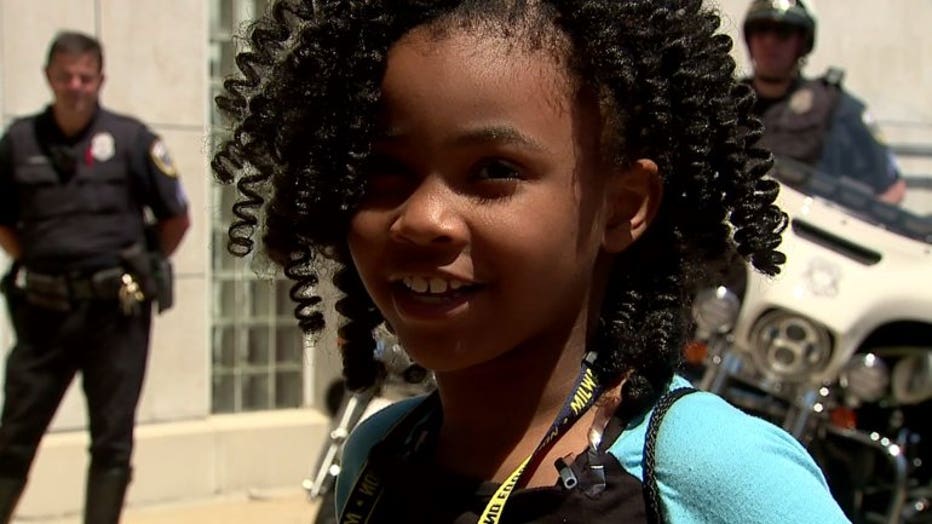 There is a GoFundMe.com account to help off-set the cost of Rosalyn's mission. So far, she's raised nearly $10,000 toward her $15,000 goal.