7 agencies respond to high-speed chase through 3 counties


FOND DU LAC CO. (WITI) -- Reaching speeds of more than 100 miles-per-hour, and traveling 45 miles through three counties, a high-speed chase ended Monday night, March 3rd with a man in custody.

The chase began in Winnebago County, went through Fond du Lac County and ended in Dodge County.

Seven different law enforcement agencies were involved.

Sgt. Luke Newman with the Wisconsin State Patrol says he tried to make a traffic stop.

"I activated my emergency lights and sirens to stop the vehicle, and the subject did not stop. He accelerated away, and that's when the pursuit began. It's kind of nerve-racking. You have to keep your wits about you and continually plan what's going to happen," Newman said.

It was around 7:30 p.m. on Highway 41 near Highway 23 when Newman engaged a vehicle coming from Winnebago County.

Officials say the driver, a 37-year-old Appleton man, reached speeds of over 100 miles-per-hour.

"He was possibly suicidal and possibly had a weapon with him," Newman said.

As the pursuit continued southbound, law enforcement officials tried to end it with stop sticks.

"There were some tire deflation devices that were going to be set up at Highway Y at the south end of Fond Du Lac County. The suspect saw a squad car and turned around," Newman said.

After going northbound on Highway 41, the car exited on County Highway B.

By this time, Sgt. Jim Borgen with the Fond du Lac County Sheriff's Office was involved in the pursuit as well.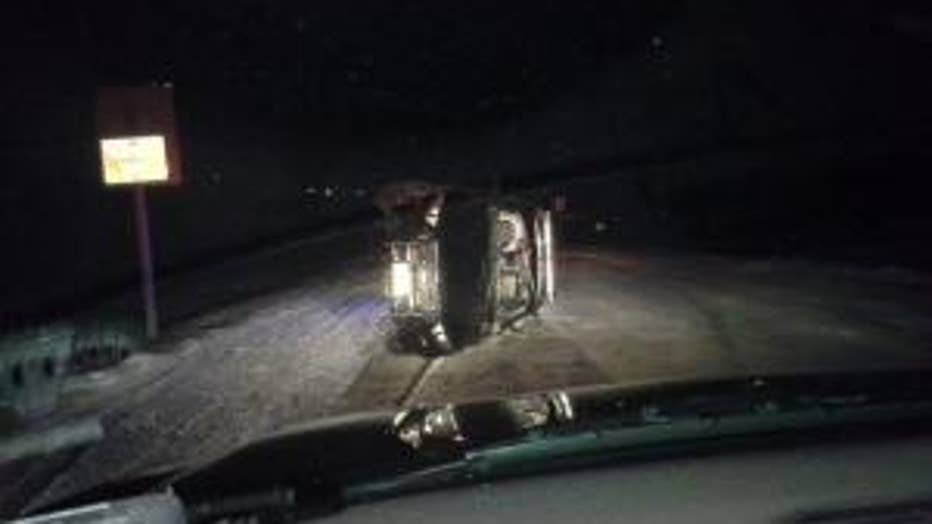 Photo Courtesy Fond du Lac Sheriff's Office


"Our deputy rear ended him, causing our squad car to flip on its side," Borgen said.

"The suspect then went around the squad on the right side on the shoulder. I could see that from radio communications that the deputy was alright," Newman said.

The chase ended just south of Waupun.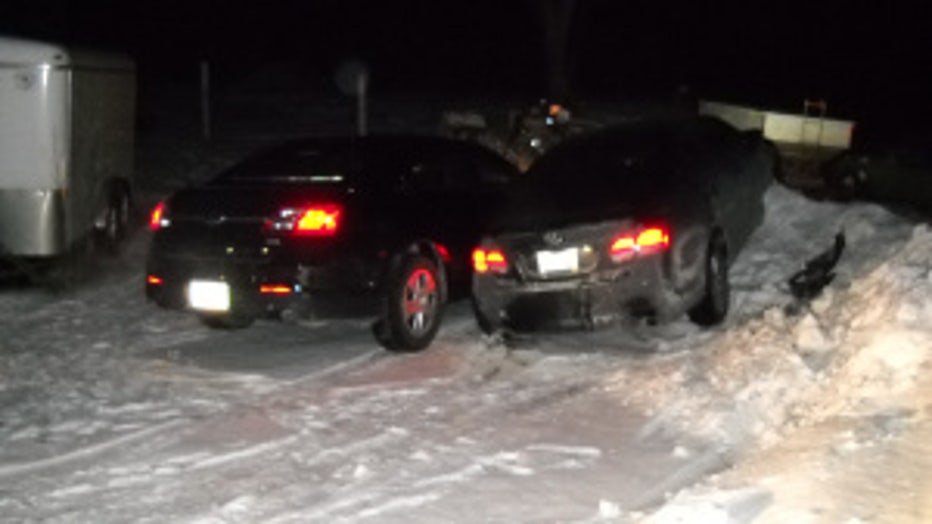 Photo Courtesy Fond du Lac Sheriff's Office


"He drove into some private property into Dodge County and got stuck in a snow bank, which allowed our squad cars to get up close and pin him in and take him into custody without incident," Borgen said.

In all seven agencies would be involved, creating a unique situation in which communication was key.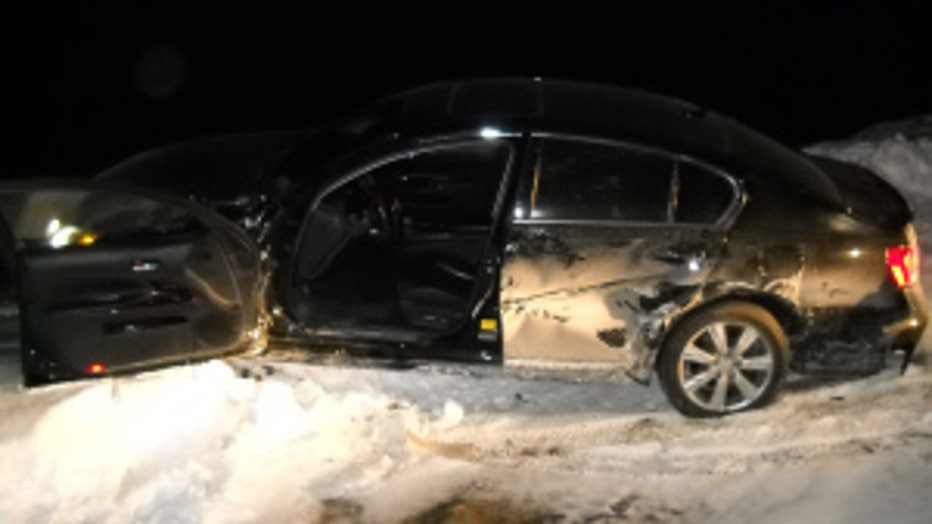 Photo Courtesy Fond du Lac Sheriff's Office


"It's a lot of monitoring other radio frequencies to figure out what's going on, where everybody's at," Newman said.

"Sometimes it can be a mess, but we work so closely together all the time that it actually went very smoothly," Borgen said.

The deputy who was hit is okay -- despite being a bit sore.

The driver of the vehicle involved in the pursuit was taken into custody.

No charges have yet been filed.