$50K reward now offered for information leading to arrest of suspects in Fox Lake officer killing


FOX LAKE, Illinois -- Fox Lake officials announced on Friday, September 4th that a $50,000 reward has been pledged for information leading to the arrest of a suspect or suspects in the killing of Lt. Joe Gliniewicz.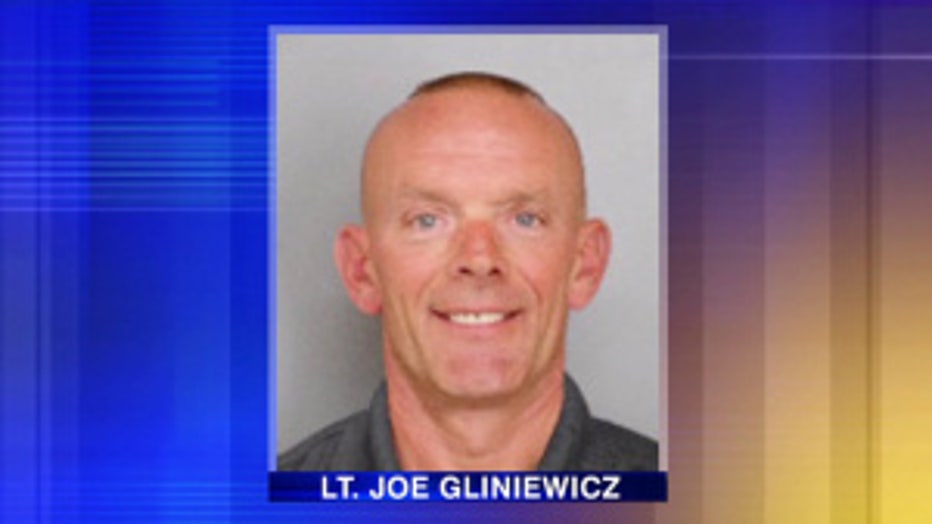 Gliniewicz was shot and killed in Fox Lake on Tuesday morning, September 1st while he was investigating three suspicious subjects.

In the news conference on Friday, Fox Lake officials indicated Motorola Solutions had pledged the $50,000 reward for information leading to an arrest. But officials say similar offers have come in from other corporations and businesses.

The FBI has also offered a fully staffed, fully functional tip line for the investigation into Lt. Gliniewicz's death. The phone number is 1-800-CALL-FBI and will be staffed 24 hours a day, seven days a week until this case is solved.

The FBI has also set up a website exclusive for this case. It is fbi.gov/foxlake. Anyone can submit tips on that website in addition to images and videos as well.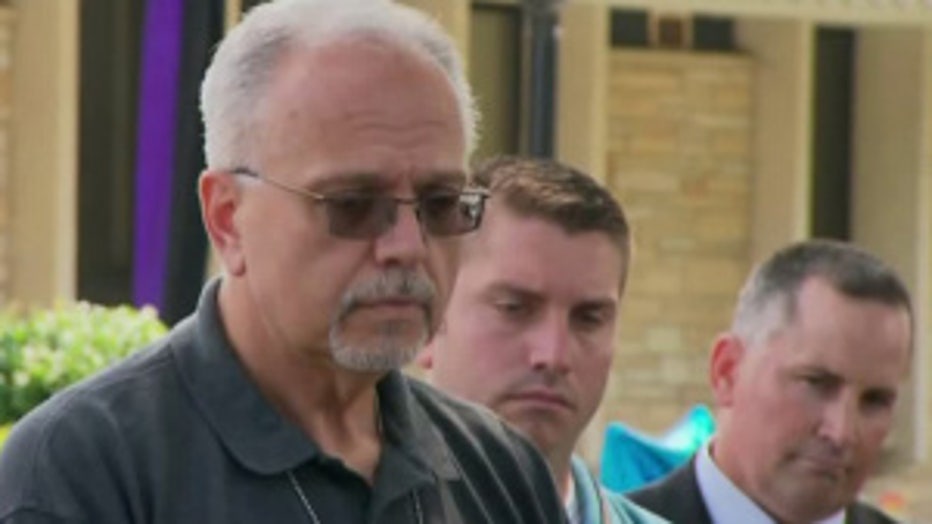 Lake County Major Crime Task Force Commander George Filenko


Noted in the news conference on Friday, Lake County Major Crime Task Force Commander George Filenko said the service weapon of Lt. Gliniewicz was recovered on Thursday. It was found near his remains.

Filenko say investigators are still reviewing a substantial amount of surveillance video -- and coordinating with the FBI to organize that video chronologically. He indicated investigators also received new sources of video. One of those was the Lake County Department of Transportation (DOT). Filenko said video from the DOT's traffic or highway cameras is typically recycled every few hours. But someone at the Lake County Dept. of Transportation had the foresight to keep videos of what officials say are key intersections.

Police have said they are seeking three men, two of whom are white and one who is black. Filenko said the subjects being sought are dangerous. He said these people shot an officer -- and are "capable of doing anything."

A visitation and funeral for Gliniewicz will be held Monday, September 7th. The visitation will run from 9:00 a.m. to noon at Antioch Community High School, 133 Main Street in Antioch. His funeral is planned for 1:00 p.m. at the high school. Both gatherings will be in the school's auditorium.




Monitor FOX6 News and FOX6Now.com for updates on this developing story.