5 months in HOC for man accused of driving drunk, hitting parked cars, nearly striking light poles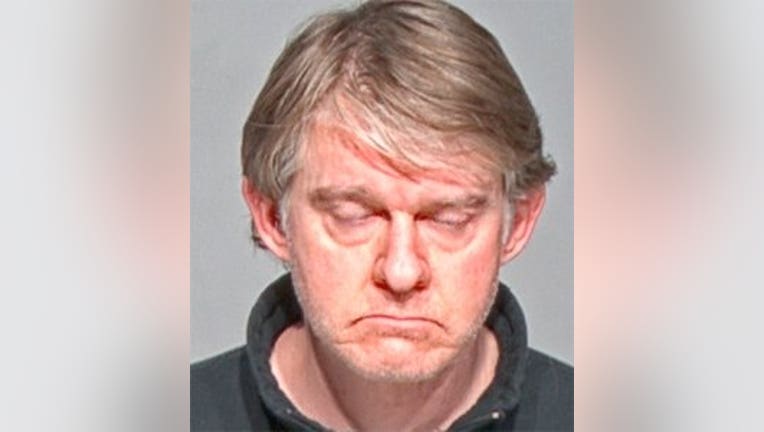 article


MILWAUKEE -- A West Allis man, fired from the Milwaukee Police Department, accused of driving drunk and then striking two vehicles in West Allis last November has been sentenced.

Brian Petersen, 47, of West Allis, on Thursday, May 17, pleaded guilty to one count of OWI, third offense, and one count of hit-and-run -- both misdemeanor charges.

He was then sentenced to serve five months in the House of Correction, with credit for 39 days time served -- with Huber release, and 18 months probation. His driving privileges were revoked for 32 months, and he was ordered to utilize an ignition interlock device for 32 months.

According to the criminal complaint, a driver called police shortly after 5 p.m. on Nov. 20, 2017 -- to report a car being driven erratically. The complaint indicates the "vehicle struck the curb and deviated several times nearly striking several light poles." A short time later, the vehicle rear-ended a vehicle at 92nd and National Avenue. The caller continued to follow the vehicle -- which did not stop at that incident.

The car then "sideswiped a parked car and continued traveling making several very wide turns." It eventually turned into a parking lot at 95th and National "where it beached itself on a raised median."

Police arrived a short time after this incident -- and officers noticed Petersen, who was behind the wheel, had "a strong odor of alcohol." Petersen "admitted to consuming a half a bottle of Vodka earlier in the day," the complaint says. He also said he took a prescription Ambien pill.

The officer noticed Petersen had slurred speech and glassy eyes. When it came time for Petersen to perform field sobriety tests, the officer said he exhibited "multiple clues of impairment and poor balance." A preliminary breath test also registered 0.23 -- nearly three times the legal limit.

Months later, Petersen was discharged from the Milwaukee Police Department for apparently violating some of the MPD's core values. CLICK HERE to read a letter about Petersen submitted to the Fire and Police Commission on Feb. 20.