44-year-old convicted felon charged, accused of pointing gun at Milwaukee police officers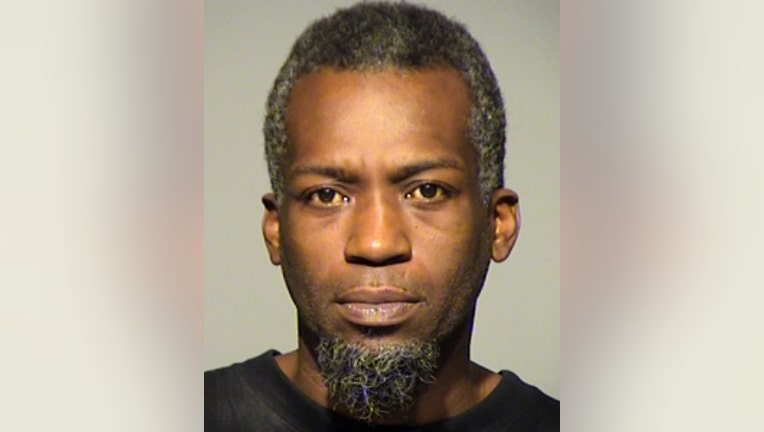 article


MILWAUKEE -- A convicted felon has been charged -- accused of pointing a gun at Milwaukee police officers at a north side park.

44-year-old Kequic Johnson of Milwaukee is facing one count of possession of a firearm by a felon and one count of obstructing/resisting an officer.

Officers assigned to the Neighborhood Task Force's bicycle unit were patrolling the area of the 1200 block of W. Center Street around 11:45 p.m. on Sunday, June 14th when they saw Johnson walking through a playground area and told him to stop.

A criminal complaint indicates Johnson ignored their commands and pointed a handgun at them. He's then accused of telling the officers: "You better back off." Johnson then continued walking.

A short time later, the officers heard a gunshot from the direction Johnson was headed. Responding officers quickly located Johnson in the 1400 block of W. Hadley Street and arrested him.

A handgun and a T-shirt Johnson was wearing were found in a garbage can along his flight path, police say.

Johnson is a convicted felon with an arrest history dating back to 1995. During an interview with police, he admitted to having the gun and pointing it at people he saw but claims he didn't know they were police officers.

Johnson faces more than ten years in prison if convicted.