4 men shot in Milwaukee; 1 dead, 3 wounded: police
MILWAUKEE - Another wave of shootings overnight in Milwaukee - leaving one man dead.
A group is offering positive solutions to what could be a violent summer.
"Running rebels" want you to know, the number of people doing good on Milwaukee streets far outweighs the bad. And they have lots planned for this summer.
For more than four decades, running rebels has been a positive space for Milwaukee youth: 
"If we can tap into that and focus energy on that, then the other distractions become just that," said Dawn Barnett, Running Rebels Co-Executive Director.
The group is set to launch a paid-work experience this summer and resume its popular basketball league left dormant during the pandemic. On average, running rebels lifts up 3,000 young people in the community.
FREE DOWNLOAD: Get breaking news alerts in the FOX6 News app for iOS or Android
"There are places all across the city – Running Rebels is one of them – but there are so many entities that are doing great things.  I get a little discouraged when people say programs aren't working or agencies aren't working.  Well, yes they are.  There are a very few small portion of the population that is doing things that are detrimental," said Barnett.
According to Milwaukee police, there have been 54 homicides so far this year, compared to 55 in 2020.  But non-fatal shootings have skyrocketed, 267 this year, compared to 137.
Thursday night into Friday morning, more violence:  a shooting near 38th and Walnut left a 20-year-old man dead at the scene. And three men all between 25 and 31 years old were injured in a shooting near 29th and North.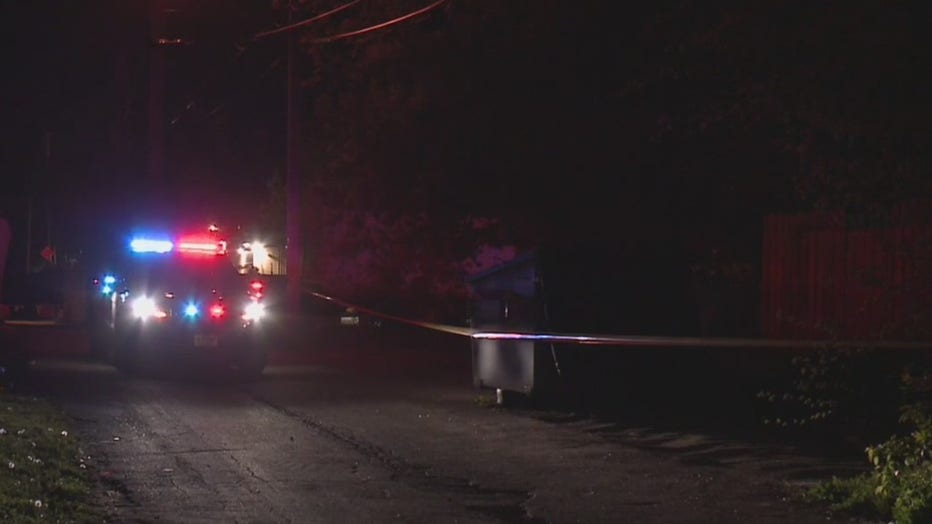 Triple shooting near 29th and North in Milwaukee
"I think it will be helpful for us to focus not just on those small events. I know those small events are what's advertised the most to make it seem like we are living in a very unsafe place.  To make it seem like young people are just running amok and all engaging in this risky behavior – the fact of the matter is, the majority are not.
Just two weeks ago, running rebels was one of many groups that came together to address youth violence in the city.
That's when Milwaukee saw seven victims of gun violence between the ages of 14 and 17. Two of them died.
Anyone with any information on this incident are asked to contact Milwaukee police at 414-935-7360 or Crime Stoppers at 414-224-TIPS or P3 Tips App for a cash reward.