4 GOP senators including Ron Johnson not ready to support health care bill, jeopardizing passage


MILWAUKEE -- U.S. Sen. Ron Johnson of Wisconsin is among four Republican senators who say they're not ready to vote for the Affordable Care Act replacement bill being pushed by GOP leaders, putting the plan in jeopardy.

Johnson's group of four is critical to Republicans' chances of accomplishing a seven-year-long mission of replacing the law known as Obamacare. With Democrats -- including U.S. Sen. Tammy Baldwin of Wisconsin -- in lockstep against the bill, Republicans can afford only two defectors.

"Currently, for a variety of reasons, we are not ready to vote for this bill, but we are open to negotiation and obtaining more information before it is brought to the floor," Johnson and Sens. Mike Lee, Rand Paul and Ted Cruz said in a statement.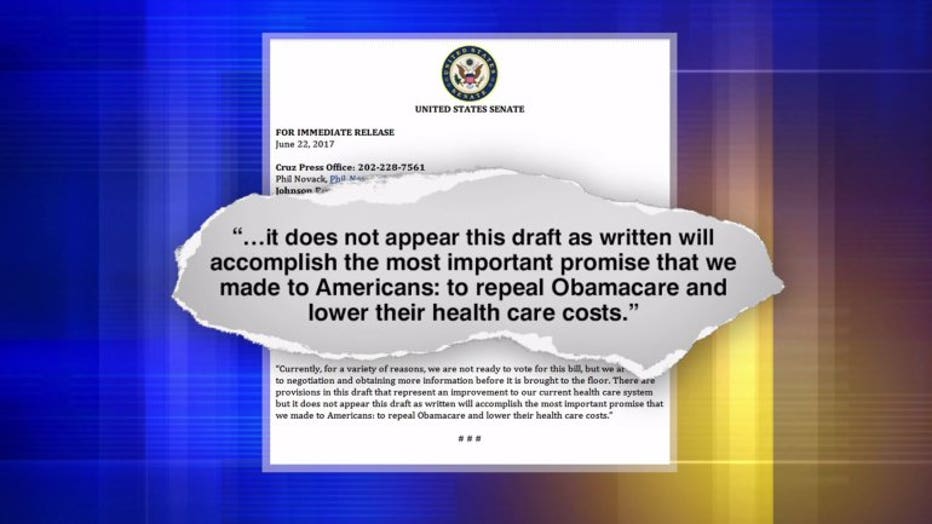 Senate Majority Leader Mitch McConnell has said he hopes to hold a vote on the measure next week, though Johnson said Wednesday he "can't imagine" voting for the legislation on that timeline. The bill's unveiling comes several weeks after the House barely passed its version of the health care law after about an eight-week process since its introduction in that chamber.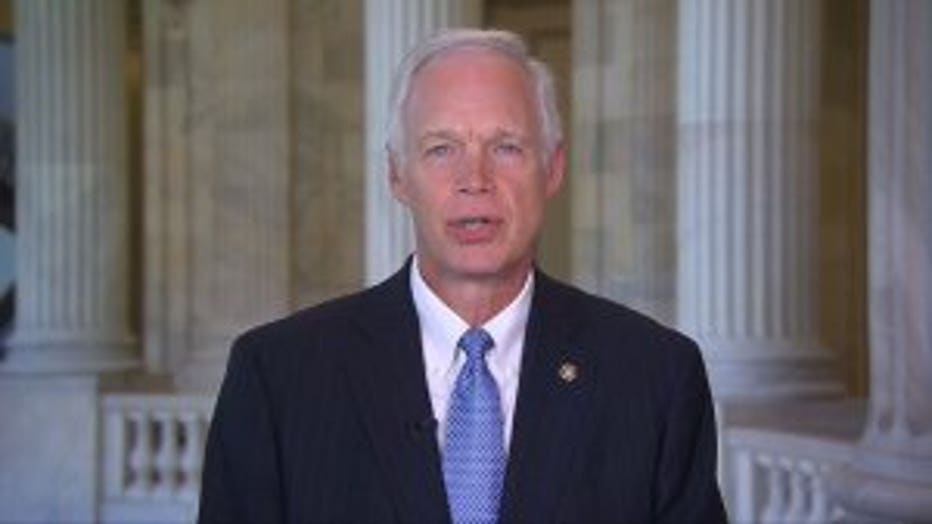 Like the House version, the Senate bill eliminates the "individual mandate" that people buy insurance or face fines. It also repeals Obamacare taxes on health insurers and providers, as well as the investment income of wealthy Americans.

It halts federal funding to Planned Parenthood for one year, and stipulates that any health plan that covers abortions wouldn't qualify for federal subsidies.

Unlike the House version, the Senate bill keeps Obamacare's subsidy system, albeit at lower levels. It also delays cuts to Medicaid by one year, until 2021, although the cuts would be deeper than the House version in later years.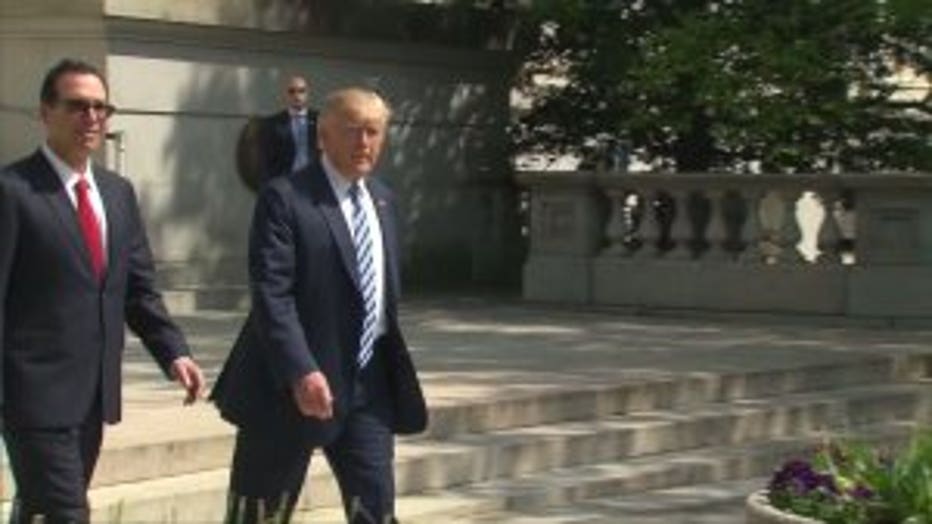 President Donald Trump and House Speaker Paul Ryan came to the defense of Senate GOP leaders Thursday.

"It's going to be very good," President Donald Trump told reporters. "A little negotiation, but it's going to be very good."

Ryan said he would not "armchair quarterback" the Senate process because Senate leaders didn't do that during difficult negotiations in the House.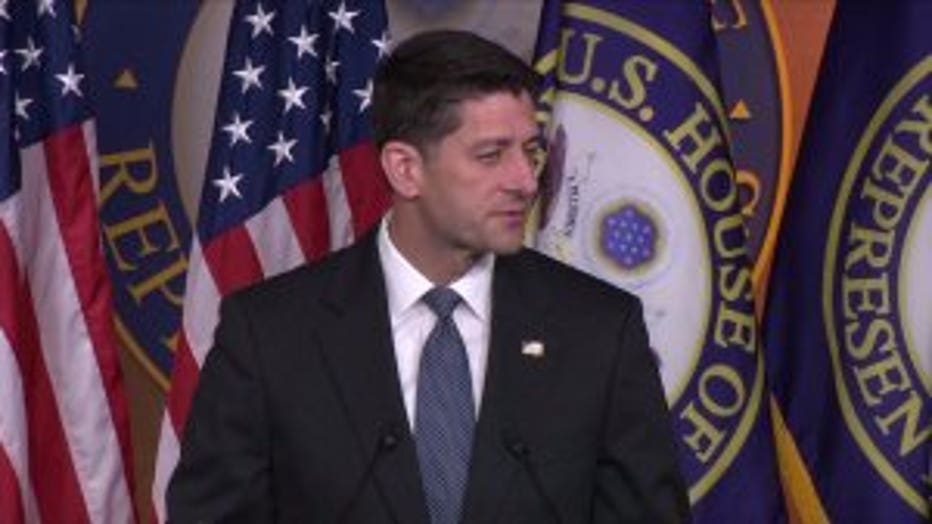 "From what I understand, their bill tracks in many ways along the lines of the House bill. I think that's very good," Ryan said.

Two Milwaukee health care leaders questioned why the bill had to be voted on next week.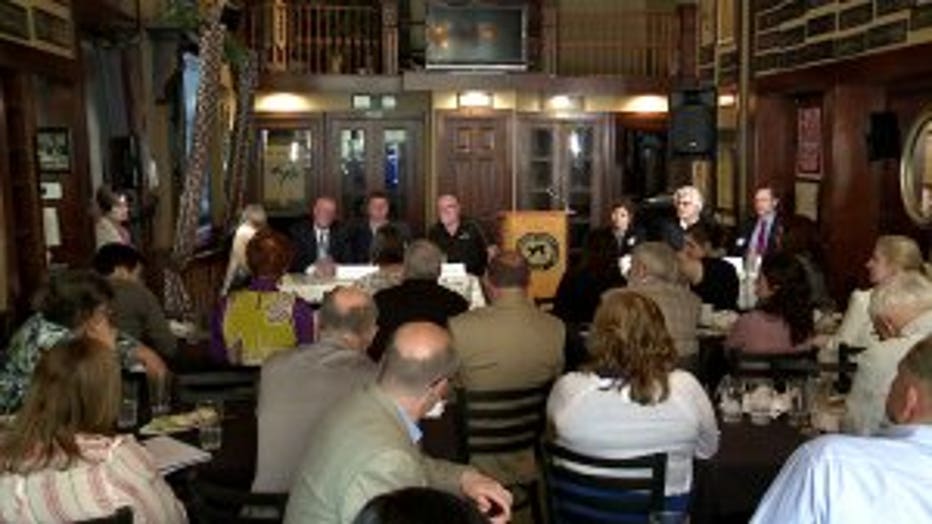 Bob Duncan, executive vice president of the Children's Hospital of Wisconsin, and Cathy Mahaffey, chief executive of Common Ground Health Care Cooperative, said it would not be enough time for proper review.

"It requires more time. It requires more than these few months where it's been talked about," Mahaffey said. "There's no question."

Mahaffey also criticized GOP leaders for not seeking enough input from the health care industry.

The nonpartisan Congressional Budget Office said it would release its analysis of the Senate measure early next week. The CBO estimated that 23 million people would lose insurance under the House bill, although many of them would be voluntarily giving up their insurance because the individual mandate would be eliminated.

U.S. Sen. Tammy Baldwin, D-Wisconsin, plans to vote against the Senate GOP's bill along with the rest of her party.

For Wisconsin families struggling to get ahead, this repeal plan has no heart and people are scared that it will make things worse," Baldwin said in an emailed statement.