3rd OWI: Driver who killed 2 in 2003 injured after crashing vehicle into home


KENOSHA -- A 58-year-old man from Paddock Lake was transported to the hospital Sunday night, October 15th after crashing his vehicle into a home in Kenosha County. He was charged with OWI, third offense.

The Kenosha County Sheriff's Department along with Salem Lakes Fire and Rescue responded to the scene around 6:30 p.m.

"I just felt more than I heard. A boom. Shook the whole house. It was loud, and I could hear the truck horn going off," Carl Ford said.

Ford ran to stop water from burst pipes spraying in his home.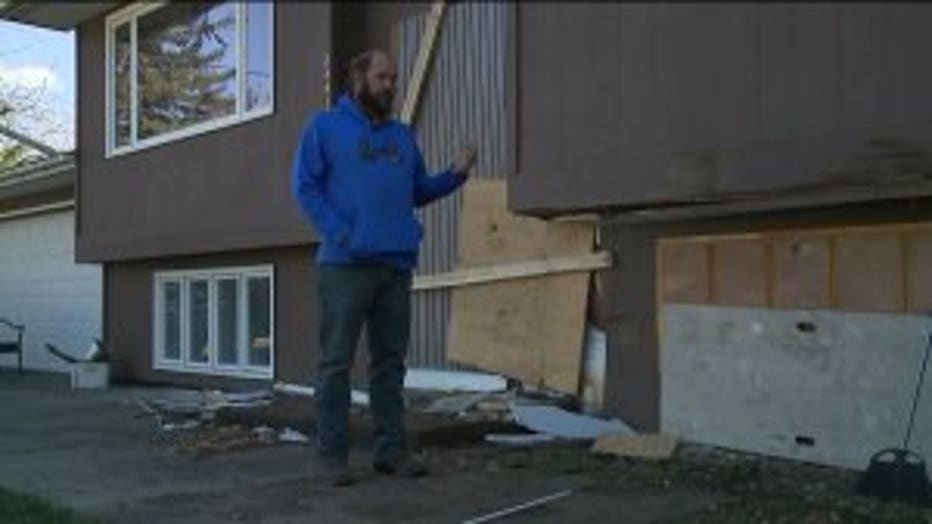 "I've had family members die from drunk drivers and I do not condone it whatsoever, but I don't wish malice on the guy. I just wish he didn't hit my house," Ford said.

The investigation indicates that the sole operator, identified as 58-year-old Jeffrey Hinks from Paddock Lake, was traveling southbound on 245th Avenue in his 2002 Ford Ranger when he lost control of the vehicle and struck a house on 65th Street.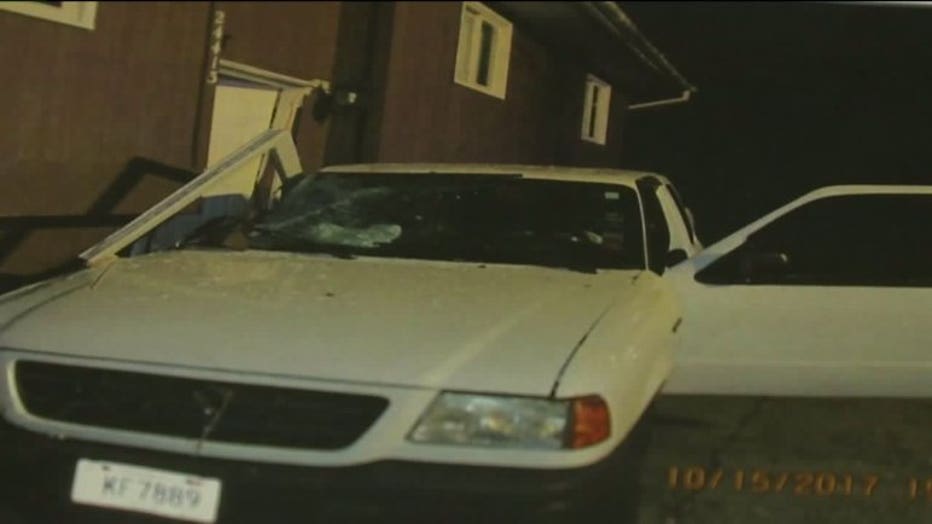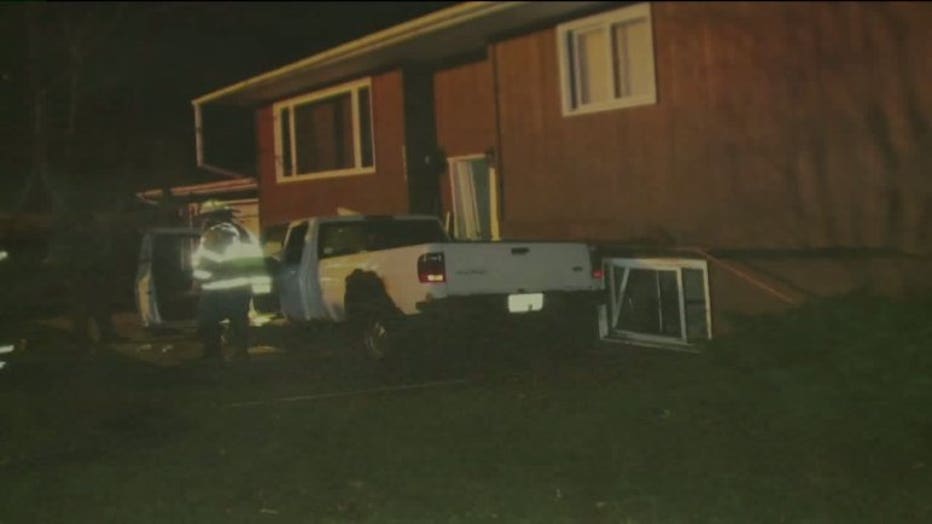 The house had one occupant (Ford), in the upstairs at the time of the crash, who was not injured. Damage to the house was severe. The vehicle sustained severe damage as well.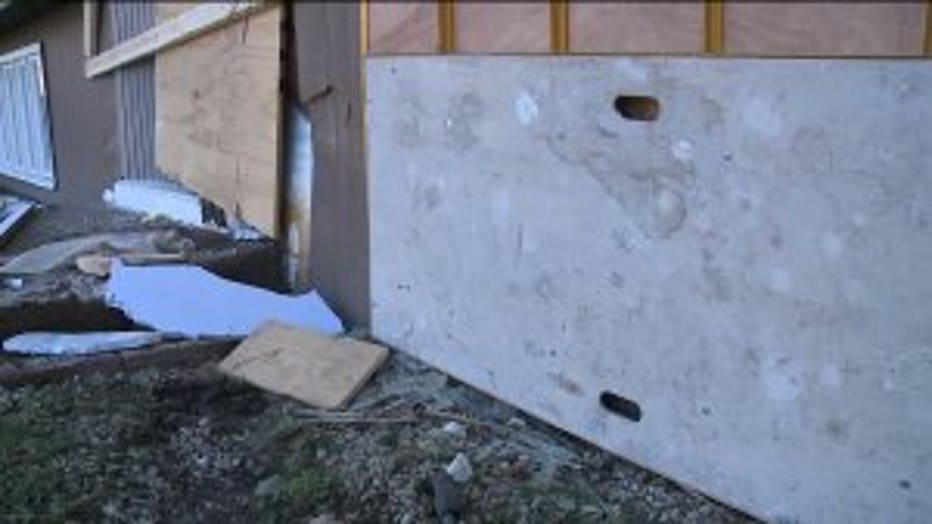 The driver was transported to the hospital for treatment of injuries from the crash.

He was charged with OWI (3rd offense), as well as a felony probation and parole hold.

He is on felony parole for a 2003 incident where he was charged with two counts of operating while intoxicated causing death -- accused in the deaths of two elderly women. Prosecutors say he ran a stop sign and hit the car they were in. He was sentenced to serve 10 years in prison.

Kenosha County Sheriff David Beth was first on the scene 14 years ago.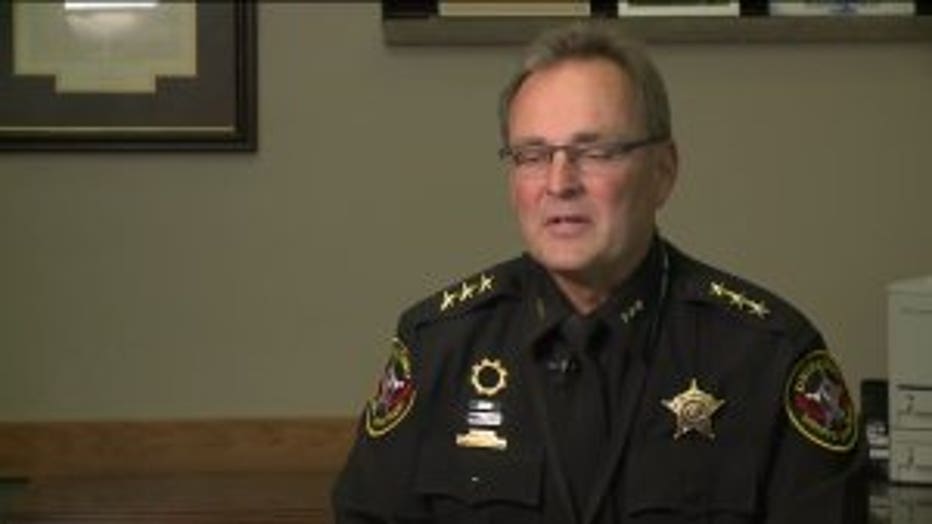 Kenosha County Sheriff David Beth


"The car was still upside down with the two elderly women strapped in the car. This is unbelievable to me. I guess it's his third offense drunk driving. He's already killed two people. Now he's gone through his own neighborhood and run into houses. This is a person who should never ever be allowed to drive again," Sheriff Beth said.

Sheriff Beth noted that if what happened Monday happened two weeks later, it would've been Halloween.

"The streets that he did this on would have been filled with hundreds or thousands of children that he probably would have killed several," Sheriff Beth said.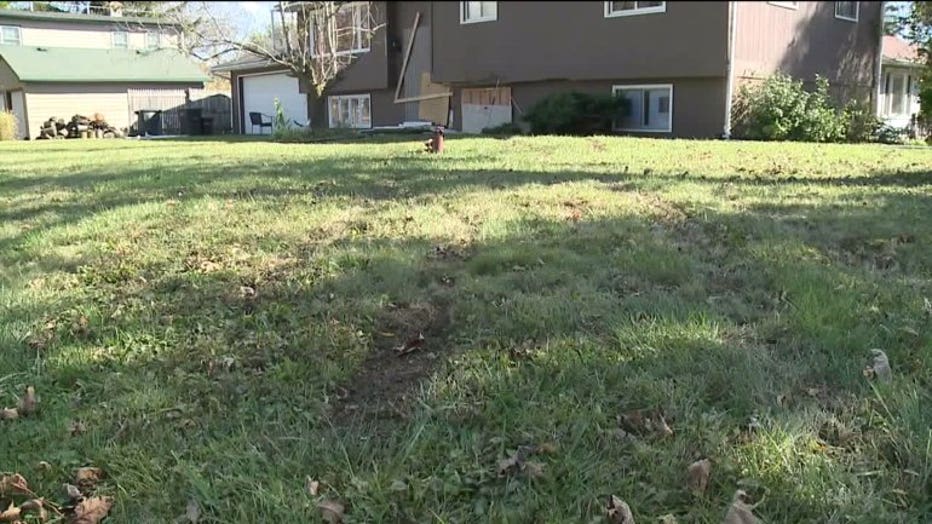 Hinks was taken to the hospital, and he was expected to be transported to jail after treatment. The investigation is ongoing.