3 women dead after Lexus slammed into their Uber car; search on for suspects


MILWAUKEE -- Three young women were killed in a crash at 2nd and Clybourn in downtown Milwaukee early on Sunday, October 23rd, an Uber driver is recovering in the hospital -- and Milwaukee police are now seeking two suspects accused of running from the scene.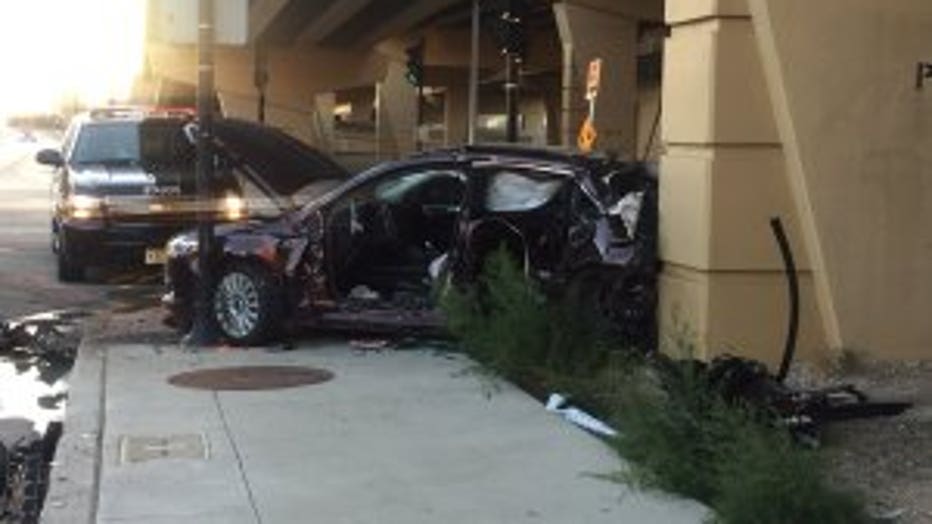 3 women killed in crash at 2nd and Clybourn


Police say the wreck happened around 2:45 a.m.

A Lexus was southbound on 2nd Street when it apparently disregarded a solid red light and slammed into a Ford that was westbound on Clybourn.

Officials say the two male occupants of the Lexus fled the scene on foot after the crash.

The 41-year-old man who was driving the Ford was acting as an "Uber" driver. He suffered what are believed to be non-life threatening injuries and was taken to a hospital.

His passengers, two women from Illinois, ages 30 and 32, died at the scene from their injuries.

A third woman, also believed to be in her 30s, died from her injuries at the hospital.

Police say their identification of the occupants of the Lexus is ongoing. Police said Sunday there are so far, no reports to indicate the Lexus was stolen.

PHOTO GALLERY



Two Uber spokeswomen issued the following statements to FOX6 News regarding this crash:

"We are devastated to hear of this tragic accident and extend our deepest thoughts to all those grieving for the loss of their loved ones."

Kayla Whaling/Uber

"Our hearts and thoughts are with our driver partner and the grieving families impacted by this horribly tragic incident. We will support the police investigation in every way possible."

Tracey Breeden/Uber

Monitor FOX6 News and FOX6Now.com for updates on this developing story.