29-year-old Milwaukee man now charged in connection with May 2014 homicide
MILWAUKEE COUNTY -- A 29-year-old Milwaukee man has been charged in connection with the shooting death of Jacoby Davis, which occurred on May 29th, 2014 near 25th and Galena in Milwaukee.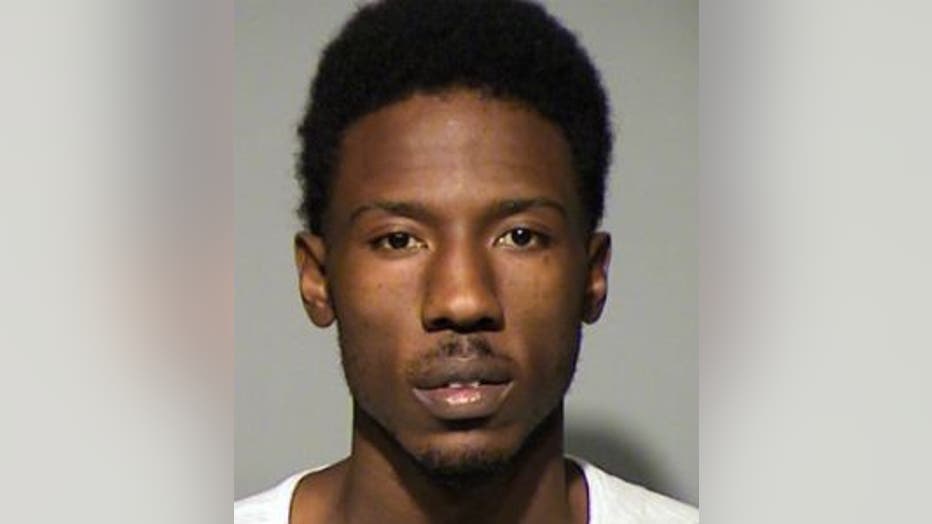 The accused is James Wheeler, who is facing one count of first degree reckless homicide, use of a dangerous weapon, and one count of possession of a firearm by a felon.

According to the criminal complaint, on May 29th, a Milwaukee police officer heard "five to six gunshots" coming from the area near Tiefenthaler Park.

The officer proceeded to the park and saw several people standing around a body lying in the grass west of the basketball court.

The body was later identified as that of Jacoby Davis, and it appeared Davis suffered a gunshot wound to his back. He ultimately died as a result of his injury.

An autopsy determined Davis' death was the result of "multiple gunshot wounds." His death was ruled a homicide.

Detectives were able to recover five 9mm casings from the park where the shooting occurred, according to the complaint, along with beverage containers. Fingerprints were lifted from the items recovered from the park. Two of those fingerprints were identified as belonging to James Wheelers' right hand.

The complaint indicates police spoke with a witness, who indicated he observed a person he identified via photograph as James Wheeler point a semi-automatic handgun at Davis, and fire. This witness told police: "That's the shooter. I'm 100% sure. That's the guy who shot Jacoby."

Another witness was also able to identify Wheeler as the shooter in this case. This witness said he saw Wheeler shoot Davis multiple times, including while Davis was on the ground, according to the complaint.

The complaint indicates in February of 2015, MPD detectives observed a vehicle that the detectives knew belonged to Wheeler's girlfriend, and after they started following that vehicle, it crashed into a snow bank and the driver fled on foot. A loaded .40 caliber firearm was recovered from the vehicle.

Investigators spoke with Wheeler's girlfriend, who indicated he had taken her vehicle.

In late January 2015, detectives spoke with a man who said he was at a gas station on W. Fond du Lac Avenue when Wheeler pulled up. This man told investigators he and Wheeler spoke, and Wheeler indicated he was "on the run for a homicide."

The complaint indicates Wheeler was convicted of attempted armed robbery in October 2004.

James Wheeler is not in custody in connection with this case. A criminal complaint and arrest warrant were filed on November 9th.