"28 years!" Volunteer has served Salvation Army's Christmas feast, WI's largest, since the beginning


MILWAUKEE -- The Salvation Army's Christmas Family Feast is the largest Christmas meal in the state of Wisconsin -- so it takes an army to make it happen. The meal was free and open to everyone on Christmas Day -- Monday, December 25th in Milwaukee.

The 28th annual Christmas Family Feast was held Monday afternoon at the Wisconsin Center in downtown Milwaukee. It's a longstanding Milwaukee tradition.

"I am very thankful for what I have," Nichole Johnson, first-time volunteer said.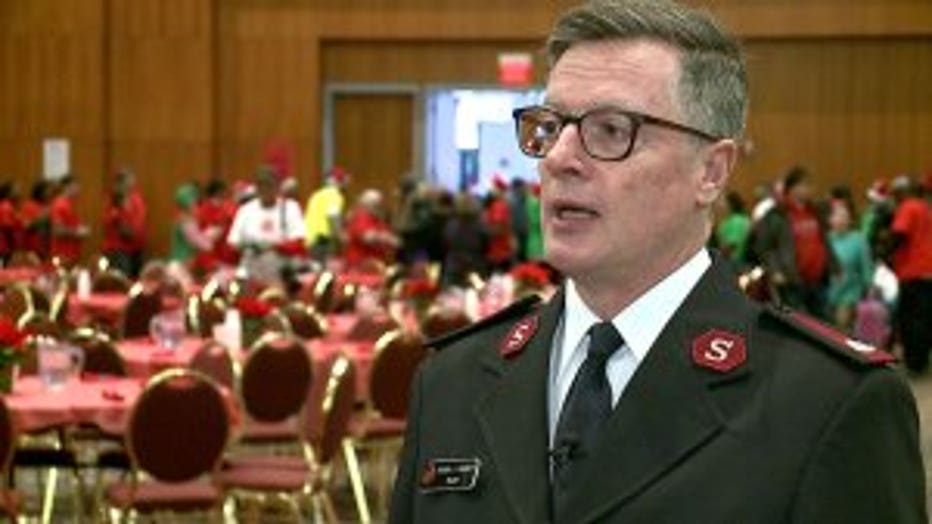 Johnson was one of more than 1,400 volunteers who gathered Christmas morning at the Wisconsin Center ahead of the meal which featured turkey, ham, yams, mashed potatoes, green beans, dessert and beverages.

"The food started, I think, preparations on Friday and Saturday. They started cooking everything. I've been around the country with the Salvation Army and I haven't come across another meal of this scale," Major Steve Merritt with the Salvation Army said.

Major Merritt said it takes an army of volunteers to ensure this event is a success. Donald Cohen has served as a volunteer at the dinner, expected to serve more than 8,000, for 5 years.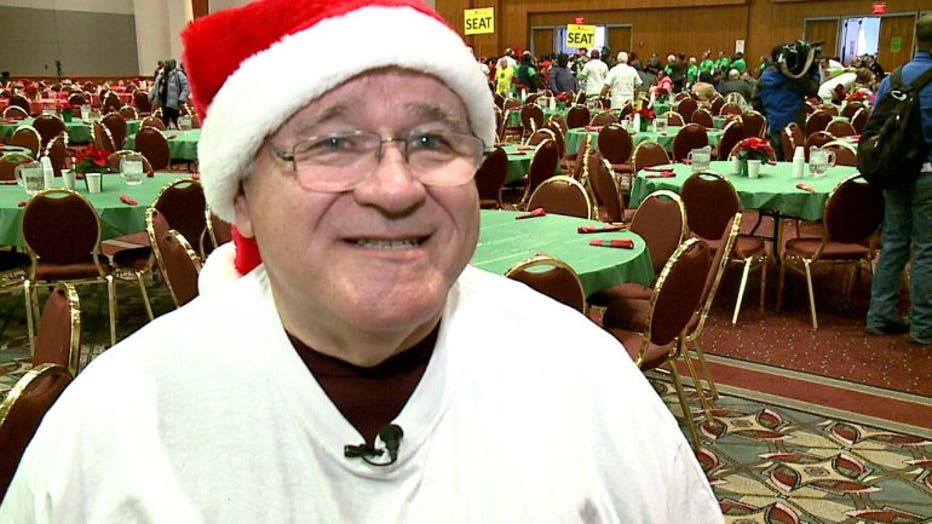 "It's just a lot of fun for us and it's just a joy to see people coming together," Merritt said.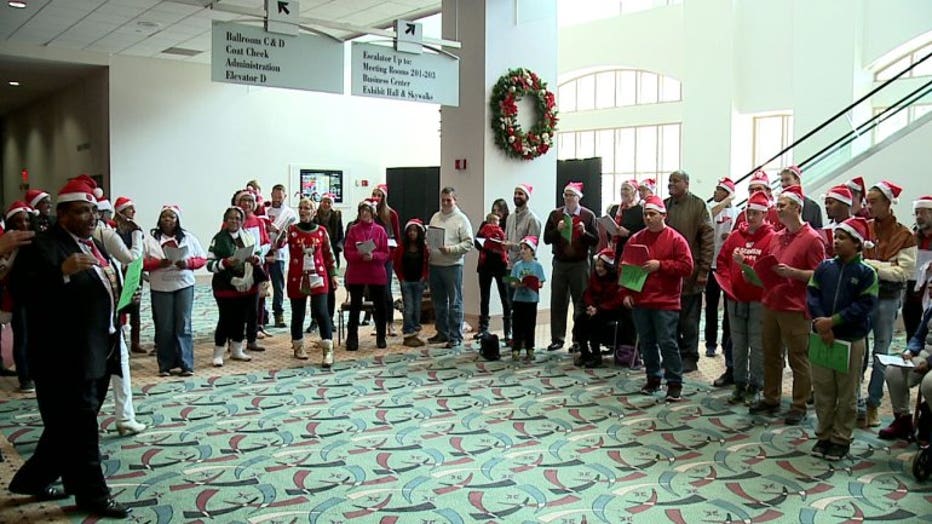 Carolers at Salvation Army Christmas Family Feast


The doors opened at 11:00 a.m. and the readied staff began plating up the holiday meal, as Christmas carolers entertained.

Hard at work was George Matthews, who has volunteered since the very beginning.

"28 years!" he said.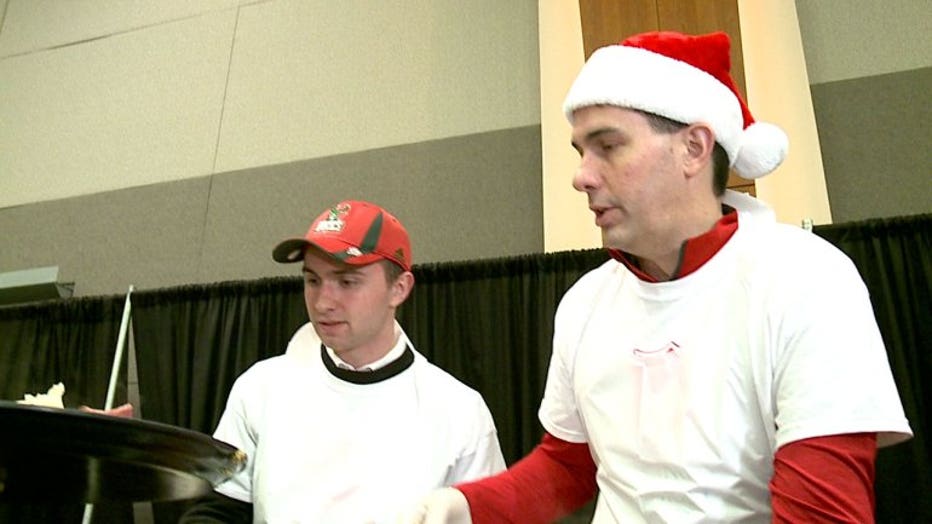 Gov. Scott Walker at Salvation Army Christmas Family Feast


While his streak is hard to beat, it was another Christmas spend serving at the Wisconsin Center for Governor Scott Walker and his family.

"He and his family have been serving, I think he's told me over 16 years, so it's been a part of their tradition," Major Merritt said.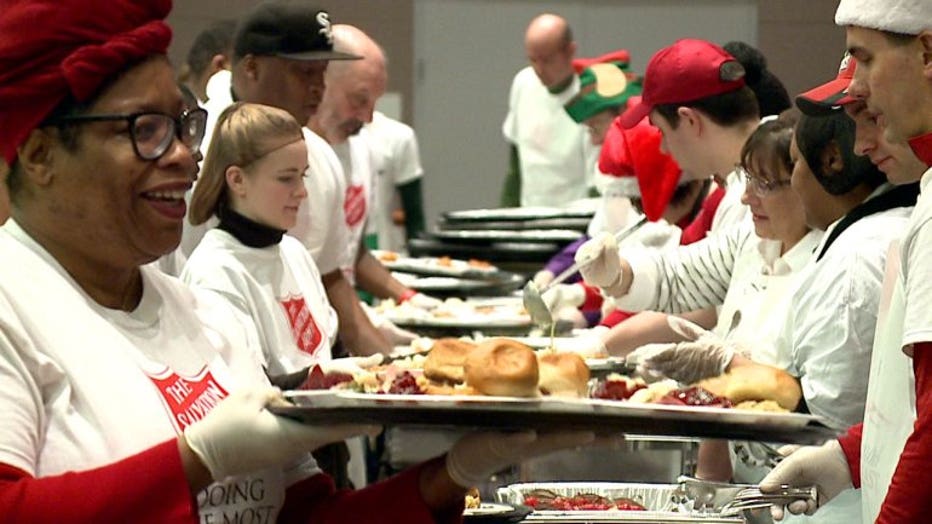 Salvation Army Christmas Family Feast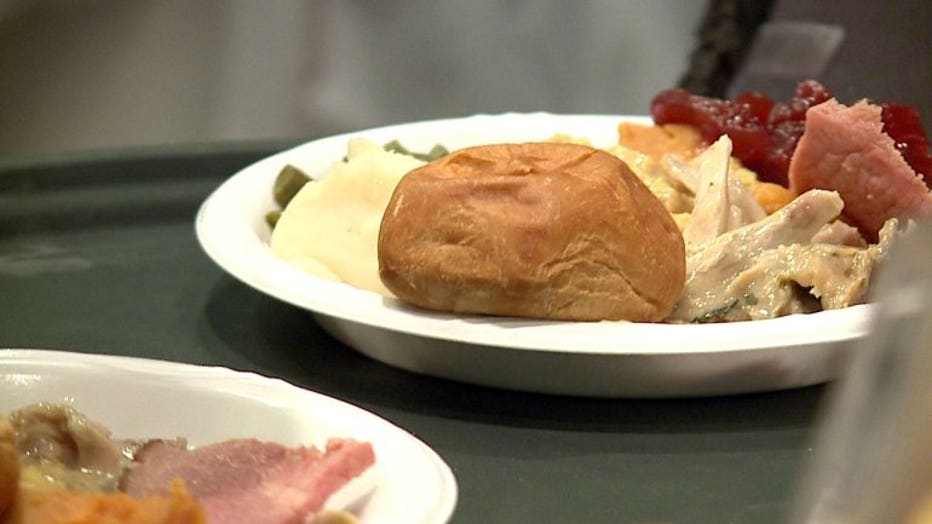 Salvation Army Christmas Family Feast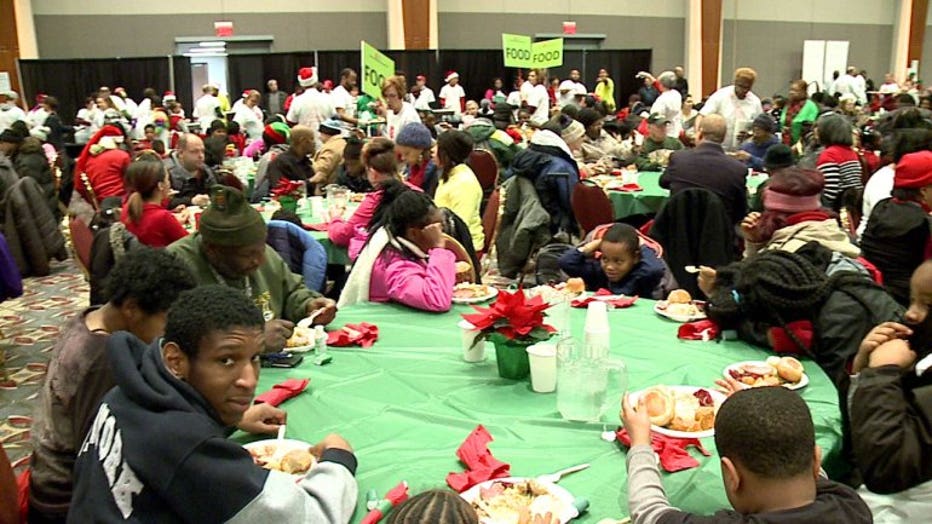 Salvation Army Christmas Family Feast


And just like the dinner itself, anyone is welcome to serve as a volunteer. Planning for the 2018 Christmas Family Feast begins on December 26th!

CLICK HERE to support the Salvation Army. Your generous donations make events like this possible.