27-year-old man faces charges for hit-and-run after striking MPD officer near Summerfest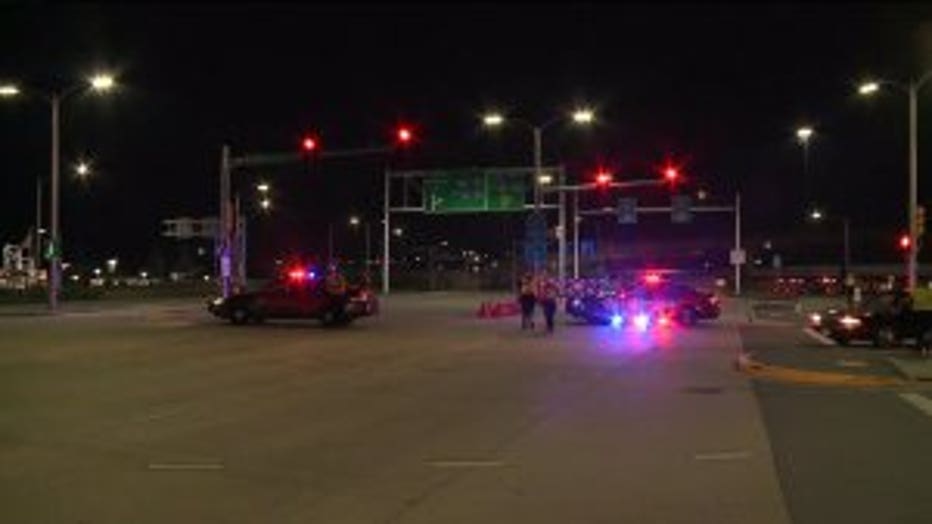 MPD officer struck near Summerfest


MILWAUKEE -- Traffic, construction, Summerfest and fireworks. It all made for a crowded scene near Harbor and Lincoln Memorial Drives Thursday night, June 29th. That's when a Milwaukee bike cop directing traffic was hit by a vehicle. Police say the officer struck is now recovering from a leg injury.

Milwaukee police say the bike cop was directing traffic near Summerfest Thursday night around 8:30 p.m. That's when the driver of an SUV ignored the officer's directions, tried to get around him, striking him and driving off.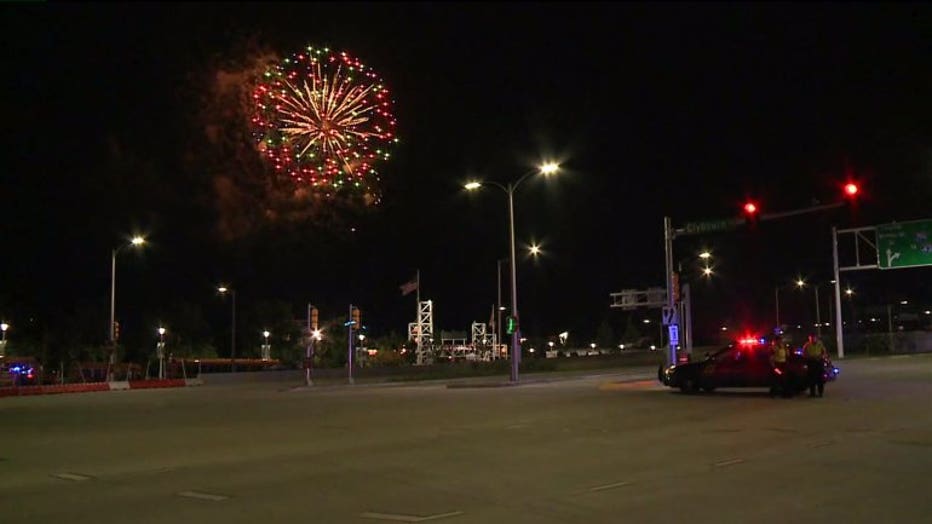 MPD officer struck near Summerfest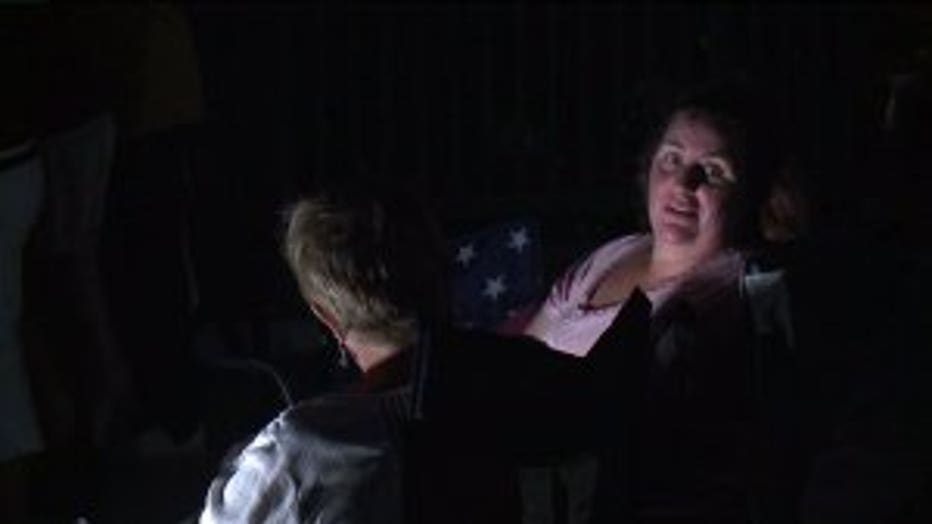 "They were coming on motorcycles. They were coming in their cars, they were coming every which way. So I'm like we got to get back to our seats. I don't know what's going on," said Robin Rein, witnessed arrest.

First responders treated the officer and he was taken to a hospital. Officers stopped the fleeing SUV quickly near Prospect and Mason Street.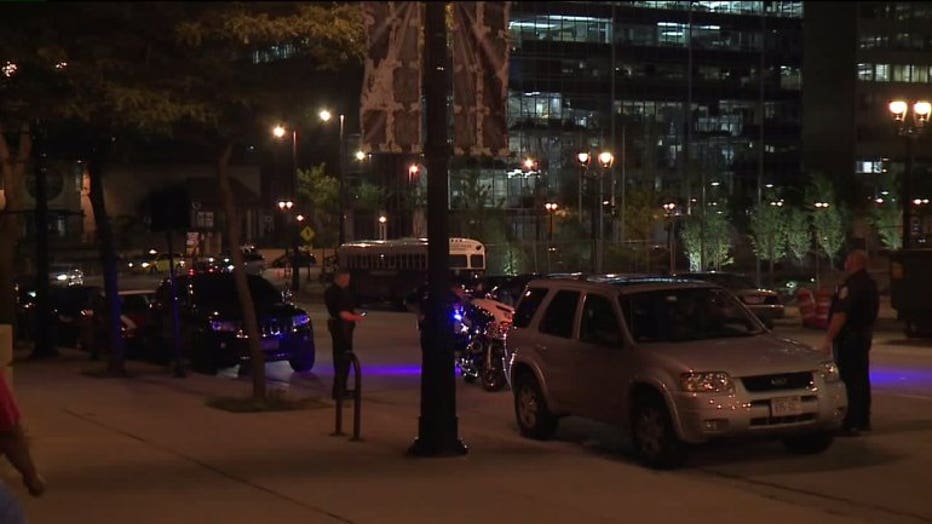 Driver arrested after MPD officer struck near Summerfest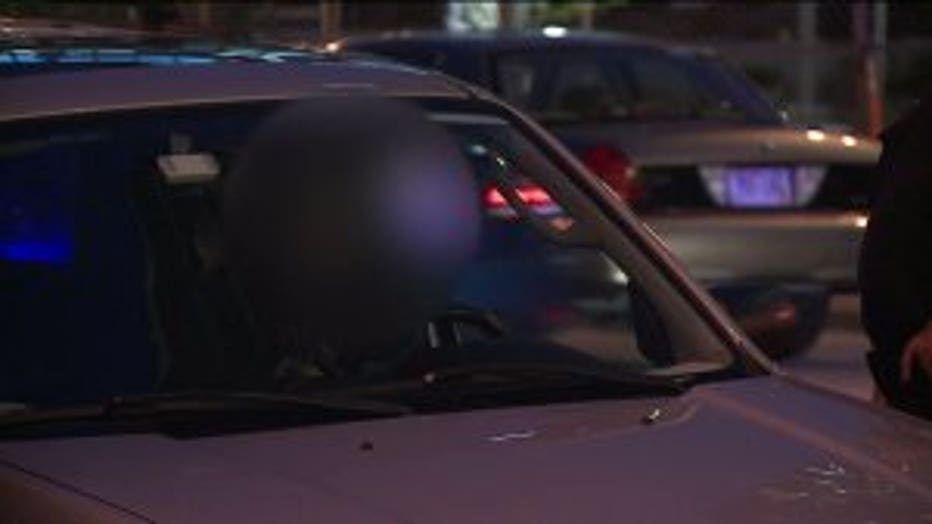 Driver arrested after MPD officer struck near Summerfest


"As we're walking we heard all the sirens and then on the way back we saw all the police swarming the SUV van and then like I said I saw one guy outside, police asked for his ID and my son said there was another gentleman inside the car," said Rein.

A FOX6 camera was there as officers made the arrest. Police say a 27-year-old man now faces charges for hit-and-run.

"All I heard was, 'Do you have an ID?'  I didn't see him in handcuffs or anything so I don't know if I caught it at the beginning or if they had been there awhile with this gentleman who was out of the vehicle," said Rein.

Police say the injured officer has been on the department seven years and is expected to be OK.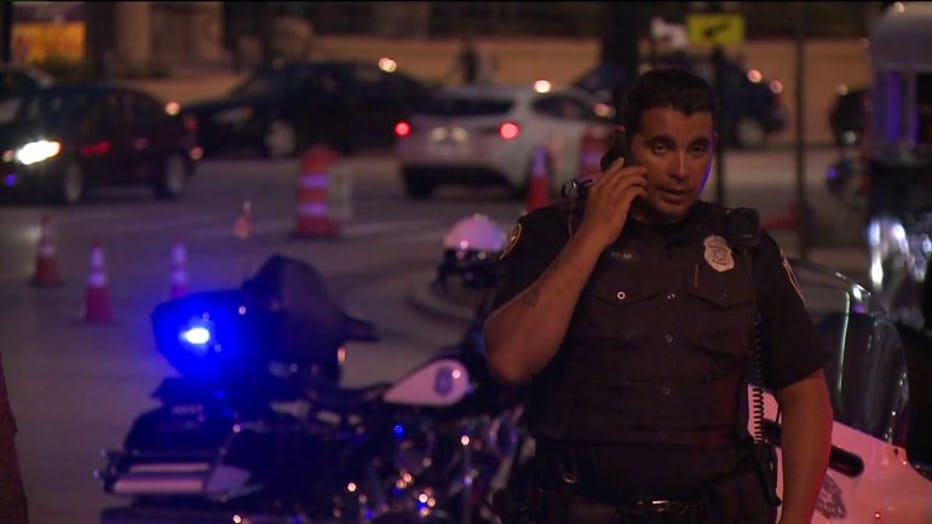 MPD officer struck near Summerfest