$25,000 reward offered for capture of bank robbers
MILWAUKEE -- The FBI Milwaukee Division and the Pewaukee Police Department are offering a $25,000 reward for help in identifying two bank robbery suspects. Those suspects are responsible for the armed robbery of the PNC Bank branch located on Pewaukee Road in Pewaukee which happened on Thursday, June 28th.
It is believed that one of the bank robbery suspects is a white female, and the second is a black male. Both suspects wore masks and one of them displayed a small hand gun during the robbery.
Witnesses also reported that both of the suspects fled the bank in a green Chevrolet Tahoe with gold stripes on both sides. The Tahoe was recovered by law enforcement officers a short distance from the bank, however, the two robbery suspects still remain at large.
Suspect #1 is described as a female, white, about 5'4" tall, with a thin build. She was wearing a dark ski mask, dark colored zip-up hoodie sweatshirt with a gray hood, black sneakers, dark pants, and gray and black gloves.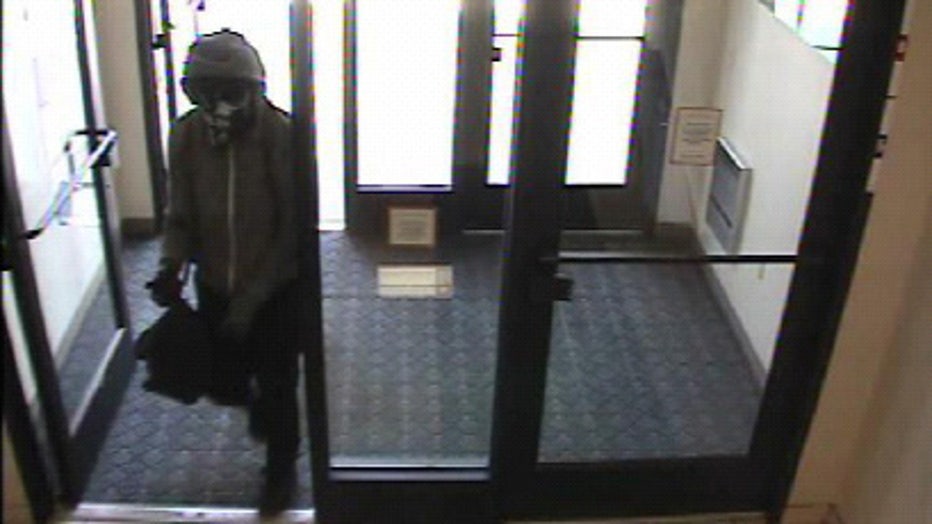 Suspect #2 is described as a male, black, between 5'9" and 6'2" tall, with a thin build. He was wearing a gray zip-up hoodie, dark-colored bandana with white designs covering his face, dark colored pants, dark colored shoes, and a blue duffel bag with red stripes.
Anyone with information is urged to call the Pewaukee Police Department at 262-691-5678 or the FBI Milwaukee Division at 414-276-4684.