20 years since space shuttle Columbia Disaster
WASHINGTON - On February 1, 2003, seven astronauts were killed when the space shuttle Columbia broke apart during re-entry. 
Columbia disintegrated upon reentry after a piece of fuel-tank foam came off and punctured the left wing during liftoff. The shuttle broke apart over Texas, just 16 minutes away from touchdown in Florida. 
"My fellow Americans, this day has brought terrible news, and great sadness to our country," said then-President George W. Bush in a televised address to the nation that afternoon. "The Columbia is lost; there are no survivors."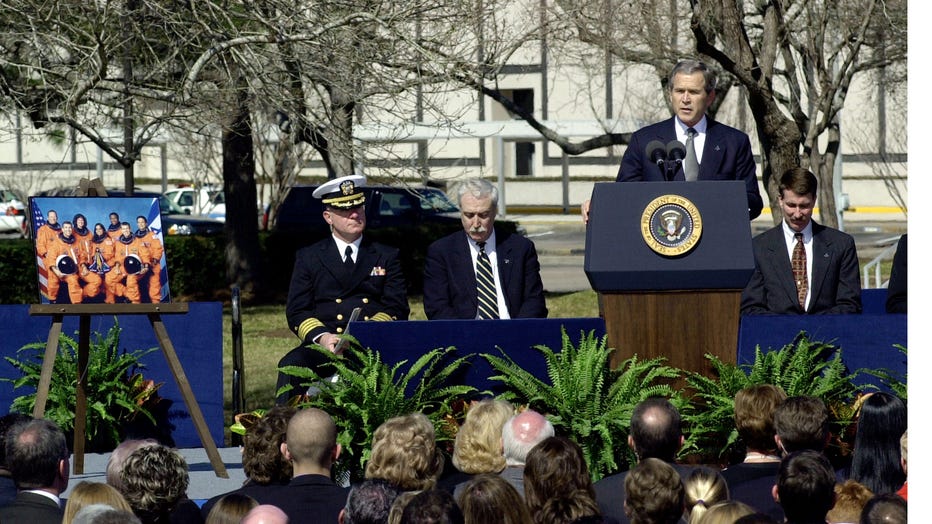 HOUSTON, TX - FEBRUARY 4: U.S. President George W. Bush speaks during a memorial service for the astronauts who died in the Columbia Space Shuttle disaster at the Johnson Space Center February 4, 2003 in Houston, Texas. The memorial was attended by N
Columbia's last crew included commander Rick Husband, pilot Willie McCool, Michael Anderson, Kalpana Chawla, David Brown, Ilan Ramon and Laurel Clark.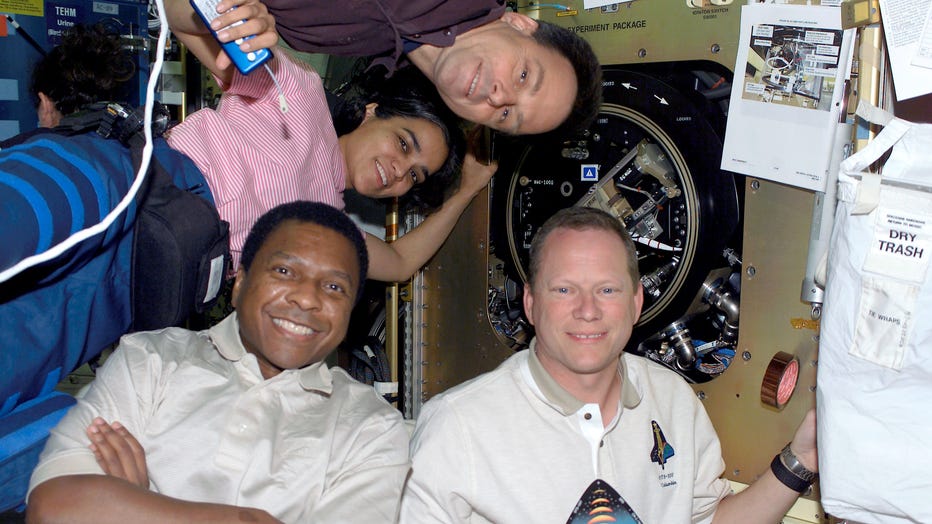 IN SPACE - JANUARY 27: (FILE PHOTO) Four astronauts from the crew of the Space Shuttle Columbia mission STS-107; (clockwise from the bottom) Mission Specialist David M. Brown, Payload Commander Michael P. Anderson, Mission Specialist Kalpana Chawla a
On February 2, 2004, a memorial for the crew of the Columbia was unveiled at Arlington National Cemetery, near the Challenger Memorial.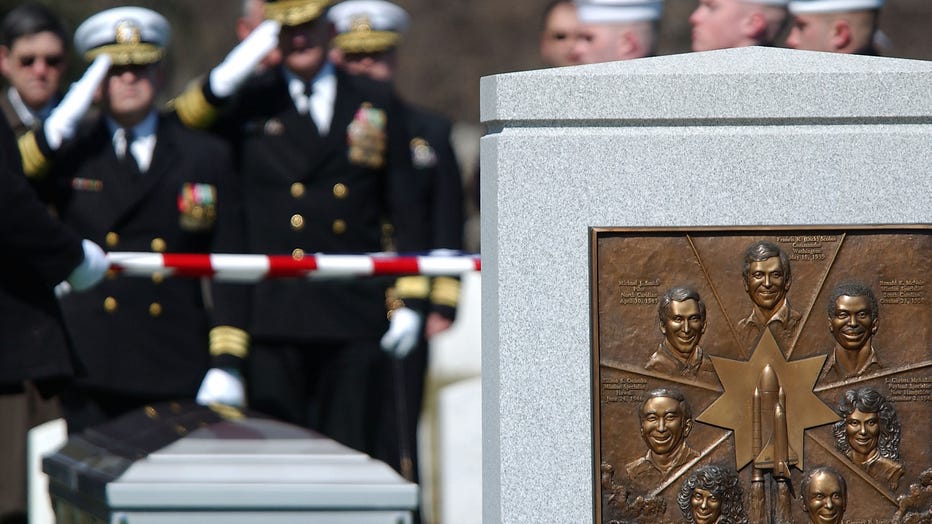 ARLINGTON, VA - MARCH 10: A U.S. Navy ceremonial guard participates in graveside services for NASA astronaut and Navy Capt. Laurel Blair Salton Clark at Arlington National Cemetery March 10, 2003 in Arlington, Virginia. Clark and the rest of the crew
On Jan. 26, NASA held a ceremony at Kennedy Space Center to remember 18 astronauts killed in the line of duty. NASA sets aside the last Thursday of every January to commemorate the astronauts from the Columbia tragedy, as well as the lives lost during the Challenger disaster and the Apollo 1 launch pad fire.