20-year-old man, 19-year-old woman injured in shooting near George Webb on N. Oakland


MILWAUKEE -- Milwaukee police say two people were shot and injured during a fight involving multiple people on the street near the George Webb restaurant on N. Oakland Avenue.

It happened around 3:30 a.m. on Sunday, August 2nd.

Police say the victims are a 20-year-old man and a 19-year-old woman.


George Webb on N. Oakland


They were taken to hospitals. The man is being treated for serious injuries. The woman's injuries are non life-threatening.

Police say the male victim is in custody for his role in the shooting.

A few minutes after this shooting occurred, officers with the UW-Milwaukee Police Department saw a suspect believed to be involved in the shooting -- fleeing the scene on foot.

The suspect, a 30-year-old man, pointed a gun at officers before he was taken into custody in the 3000 block of N. Bartlett Avenue. Officers were able to recover a gun that may have been used in the shooting.

We're told at least one bullet fired in this incident went into a nearby business -- and the shooting has many who live in the area on edge.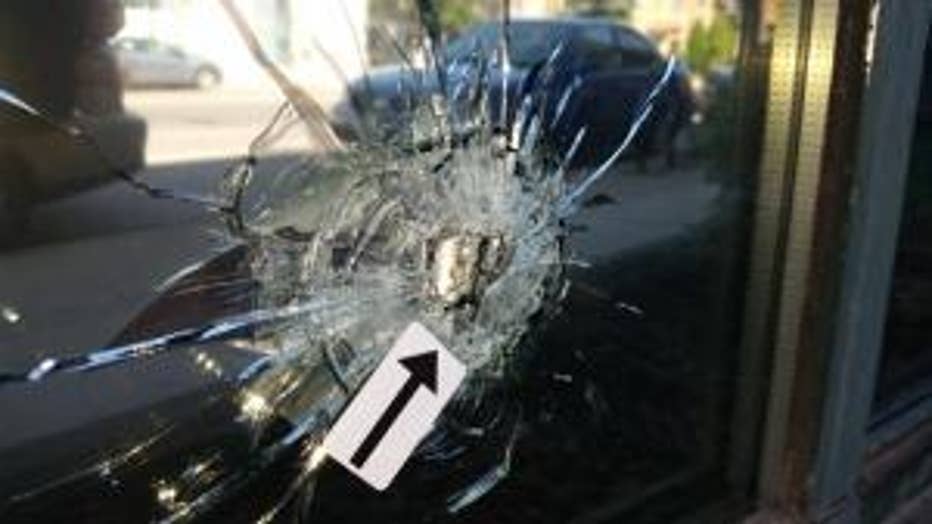 Shooting near George Webb restaurant on N. Oakland Avenue


"The bullet goes straight through the window.  There are cracks all over the place. It's hard to think there are bullets whizzing by. There's people around here at all times," Jacob Nagel said.

"We do live in a generally pretty good neighborhood. When you hear something like that happens, it's something you're scared to tell your parents. You don't want them to panic," Zach Drury said.

The investigation into this incident is ongoing.

MPD will present this case to the Milwaukee County District Attorney's Office for charges in the coming days.

The shooting early Sunday near the George Webb restaurant comes nearly two years after 21-year-old Reggie Evans, a cook at the restaurant, was shot and killed inside the restaurant.

It happened on December 20th, 2013.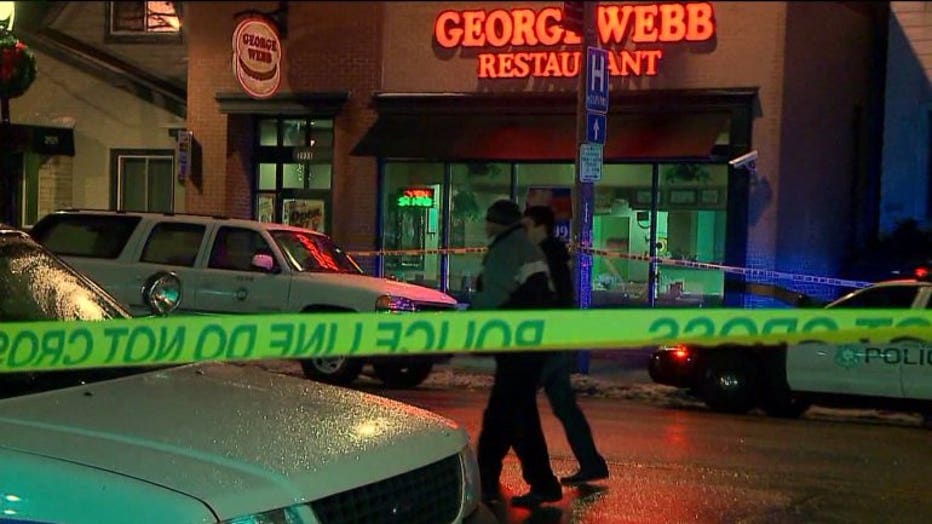 George Webb December 2013


30-year-old Delorean Bryson was found guilty of two felony charges during his jury trial: first degree reckless homicide, and felon in possession of a firearm.

He was sentenced to serve a total of 42 years in prison.

Monitor FOX6 News and FOX6Now.com for updates on this developing story.