2 taken to the hospital, including 18-year-old extricated from basement after fire in West Bend


WEST BEND -- Two people had to be taken to the hospital after a man reported an explosion and subsequent fire at a home in West Bend Monday morning, September 26th.

Firefighters responded to the home on Eagle Lane around 8:15 a.m. after the Washington County Sheriff's Office was notified of the fire by a 911 caller, reporting an 18-year-old family member was trapped in the basement.

Upon firefighters' arrival, a moderate amount of smoke was found coming from the single-family home.


Fire on Eagle Lane in West Bend


An investigation revealed five people were inside the home at the time, ranging in age from 54 to 12.

On Monday morning, a 24-year-old man was woken up by some type of explosion. He then discovered heavy smoke and fire coming from the basement.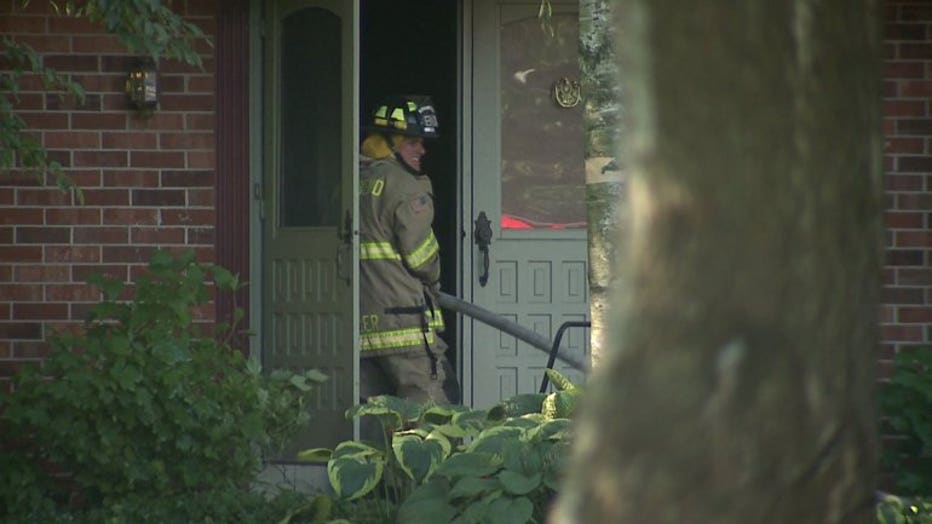 Fire on Eagle Lane in West Bend


The man was able to alert and evacuate everyone from the home except his 18-year-old sister, who was believed to be in the basement.

The man attempted to break into the basement via an exterior window, and confirmed his sister was still in the basement.

He then went to a neighbor's house to call 911.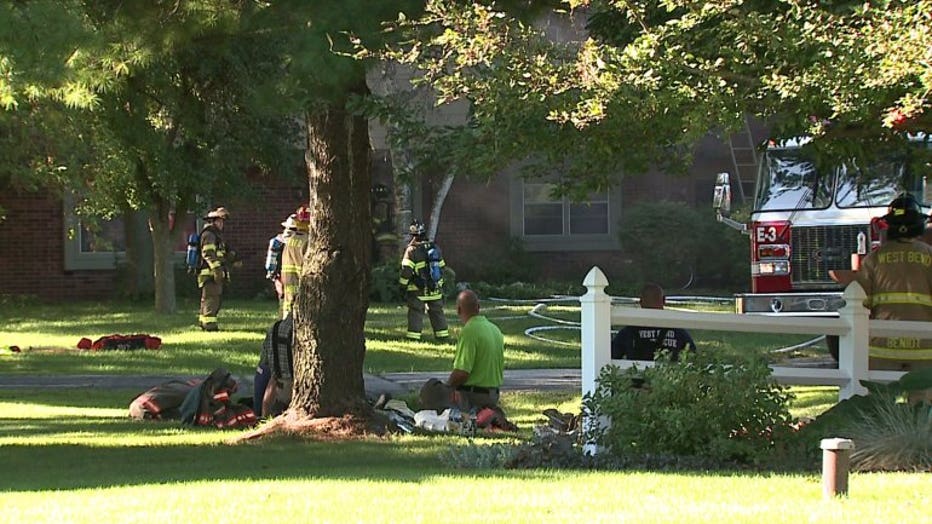 Fire on Eagle Lane in West Bend


Within about eight minutes of their arrival, firefighters found the 18-year-old woman and extricated her from the basement. She was taken to a hospital in the Town of Polk, and later to St. Mary's Burn Center in Milwaukee for further monitoring.

Sheriff's officials say thanks to her brother's efforts, her injuries appeared to be minor and non-life threatening.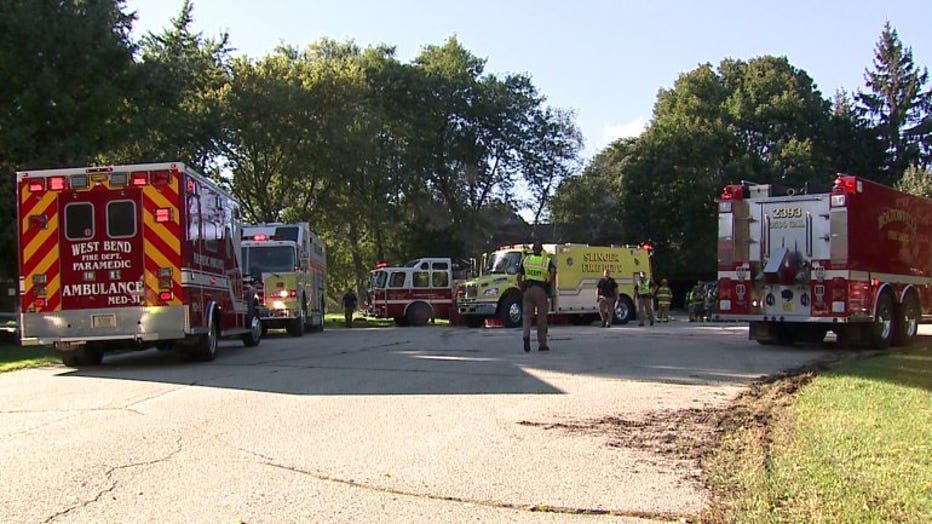 Fire on Eagle Lane in West Bend


That 24-year-old brother was taken to the hospital via ambulance for treatment of minor cuts to his hands and arms.

No firefighters were hurt.

The cause of the fire remains under investigation -- but firefighters don't believe it to be suspicious.

Damage to the home and contents has been estimated at approximately $300,000.

The American Red Cross responded to the scene to assist the home's occupants.

Eagle Lane, south of Starlite Drive had to be closed for approximately four hours to facilitate firefighting, overhaul and investigative functions.

A YouCaring drive has been started to help the family in this story. CLICK HERE if you would like to donate.