2 prisoners die after contracting COVID-19 at Dodge Correctional
MADISON, Wis. - At least two inmates of a Wisconsin prison have died after contracting the coronavirus, a medical examiner has confirmed.
The Dodge County Medical Examiner's Office said two prisoners at the Dodge Correctional Institution died in September. The state Department of Corrections does not report the deaths because of privacy laws.
"Something has got to be done," said a father of an inmate who did not want to be identified
Families of Wisconsin inmates continue to reach out to FOX6 News.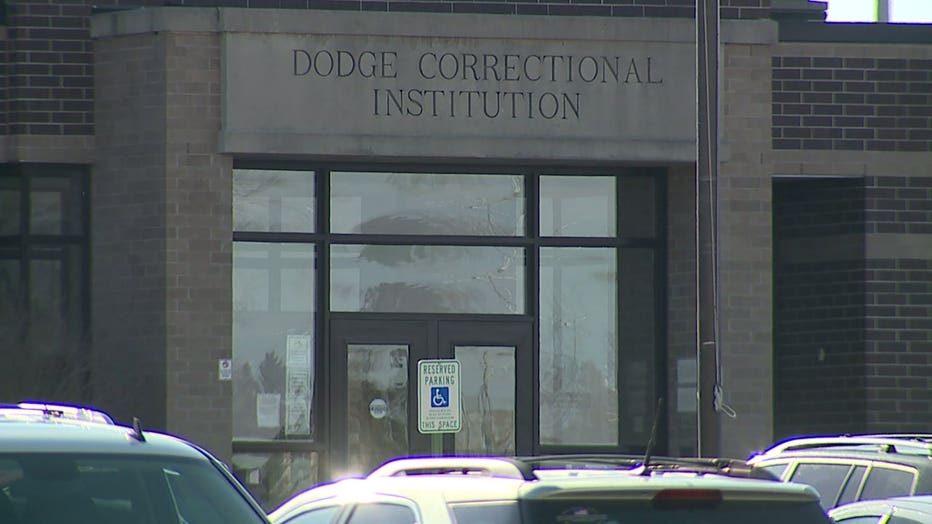 Dodge Correctional Institution
"We have a lot of very sick people in the corrections," the father said.
The available data shows Kettle Moraine Correctional Institution cases are rising once again -- surpassing 440. This, while Oshkosh Correctional Institution is now at 347 positive cases.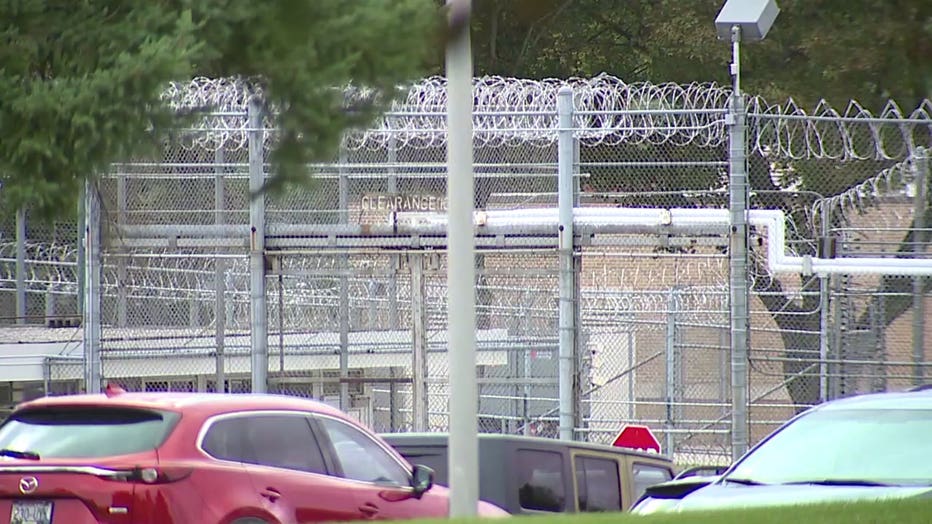 Kettle Moraine Correctional Institution
The father of a Kettle Moraine inmate said his son is being housed in the same cell as an inmate who is positive for the coronavirus. His worries have grown since learning two inmates inside Dodge County Correctional Institution died last month after contracting COVID-19. Right now, they stand at 75 active cases. 
The medical examiner said a 63-year-old inmate died directly from COVID-19. He also had Type 2 diabetes, pulmonary hypertension, and was considered obese. A 62-year-old inmate, on the other hand, passed away from lung cancer, but he was positive for COVID-19 at the time of his death.
We reached out to the Department of Corrections asking if these were the only inmates that have passed away after contracting the coronavirus. They do not determine cause of death. However, they did say, "The D.O.C. can confirm when a person in our care passed away. But confidentiality laws and privacy protections prevent us from sharing information related to their medical diagnosis. This is the case for COVID-19 and any other instance of death of a person in our care."
The D.O.C. does not deny some inmates who are sick are housed with inmates who are not. They've previously said, regarding the Kettle Moraine Correctional Institution, "Our ability to isolate in this case is limited by the space available at the institution relative to the size of the outbreak."
FREE DOWNLOAD: Get breaking news alerts in the FOX6 News app for iOS or Android
The group Ex-Incarcerated People Organizing (EXPO) is once again calling on the governor to get involved. They say capacity limitations are being placed across the state, but prisons are not being considered. Read full statement below.
FOX6 News questions posed to Dept. of Corrections
Are these two inmates, the only deaths so far from COVID-19? 
The DOC does not determine cause or contributing factors of death in any instance. Local medical examiners or coroners make that determination. The DOC can confirm when a person in our care passes away, but confidentiality laws and privacy protections prevent us from sharing information related to their medical diagnoses. This is the case for COVID-19 and any other instance of death of a person in our care. However, the DOC provides an interactive dashboard so the public is always aware of which institutions have experienced COVID-19 without compromising the confidentiality and privacy of people in our care.
Does DOC have all the tools and resources to handle this ongoing outbreak? Or will you be requesting additional resources?
We are continuing to focus our efforts on limiting the spread of the virus at the institutions experiencing outbreaks and providing care for those in our care with COVID-19.
21 of the DOC's 37 institutions have never had more than two positive cases of COVID-19 among persons in our care since we started testing in March. We're using advice from medical experts and the tools we have to fight this virus at the institutions currently experiencing outbreaks. Those include:
Isolating those infected/quarantining and limiting movement of those exposed

Enhanced cleaning protocols

Emphasis on the importance of proper hand-washing and effectiveness of masks

Continued testing
These and other practices helped us during previous outbreaks. For instance, Waupun Correctional Institution and Green Bay Correctional Institution both had well over 200 active cases at separate points earlier this year. Now, they have 1 and 0 active cases, respectively.
WISDOM/EXPO statement in news release
On March 20th, 2020 WISDOM/EXPO sent a letter to Governor Evers asking him to decarcerate our prisons starting with elderly, disabled, people with pre-existing conditions and immune compromised people. We in addition to many other advocacy groups, family members, the ACLU of WI have all since made numerous similar requests of the Governor. 
Today we learn that 2 people in the states care at Dodge Correctional Institute have died of COVID 19 complicated by pre-existing health conditions, including diabetes, obesity, and high blood pressure. One of the deceased had lung cancer when he caught COVID which contributed to his death. Under the asks of WISDOM/EXPO and other organizations around the state, these individuals would have been sent home. 
Upon examining the numbers at Dodge Correctional Institute provided by the WI DOC, it appears that everyone at Dodge has either recovered, been released or are currently being treated for COVID 19, today we see that is not true.  It appears that the two deceased men were counted among those the DOC categorized as 'Released Positive Cases'.  How many more of the 35 people categorized that way have also died? DOC has got to be upfront about how many people "in their care" have died from COVID 19 under their watch. If the Medical Examiner can release nonidentifying information on these individuals' deaths, DOC can too.
The number of COVID-19 cases in Wisconsin DOC was 1,000 on Sept. 16, according to DOC figures. Then on Tuesday, October 6, 2020 it reached 2,000 meaning the number has DOUBLED in three weeks. WISDOM Board President, Reverend Willie Briscoe implores the Governor to act in this statement, "We expect Governor Evers to demonstrate the same level of concern for the people who live and work in our prisons as he has for everyone else."  As Gov. Evers takes care of the rest of the state providing a 25% capacity limit on all non-essential businesses, what is Gov. Evers and DOC doing to cut the population of WI State Prisons to levels safe enough to end the spread of COVID 19?
Associated Press contributed to this report.