2 in custody: 5-year-old boy fatally shot on Milwaukee's NW side, police say


MILWAUKEE -- Milwaukee police said a 5-year-old boy was fatally shot at the Mayfair Apartment Homes near Lovers Lane Road and Silver Spring Drive early Saturday morning, Feb. 8. Two people were taken into custody.

It happened around 1:15 a.m. Police said officers found the boy, identified by family as Jamal Anderson, Jr., suffering from a serious gunshot wound. Dispatch audio revealed the wound was "to the stomach." Life-saving measures were unsuccessful, and the child died at the scene.

The boy's mother shared this message on a GoFundMe.com page set up to raise money for funeral expenses:

"My son Jamal Anderson Jr was shot and killed due to gun violence this morning February 8th 2020. I'm asking for help to raise money for funeral services and burial arrangements. My son was 5years old and he was a loving, funny, full of life kid that had Down Syndrome but was able to do whatever he put his heart into doing. He was a light to anyone who he came around and I just want my son to have a beautiful home going celebration.  Gone too young but leaving me with soo much memories.  So whatever your heart desires into giving I truly truly appreciate it from the bottom of my heart.. Thank you.!"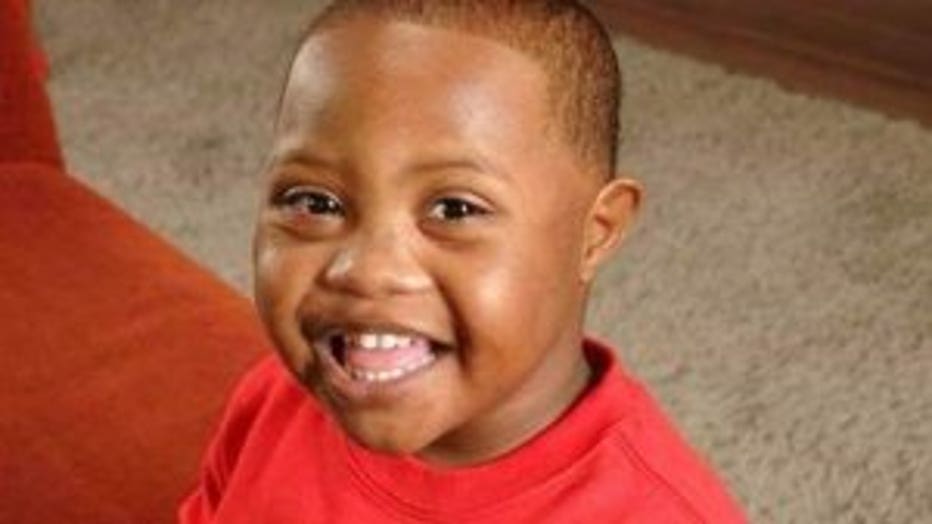 Hours later, city leaders and Milwaukee activists said more needed to be done to prevent tragic deaths like this one. Meantime, a family member provided this photo of the child.

"I thought, at the time, 'How tragic,'" said Alderman Bob Donovan during a Saturday afternoon news conference. "I shook my head and was disgusted. I think it's going to take a lot of us stepping up to the plate. It's going to take the faith community, the business community, the philanthropic community, individuals who really say, 'Enough is enough. Let's all work together in some capacity to address our failures and the problems impacting our community.'"

Alderman Donovan, feeling the need to speak out, was joined by several community activists and local pastors -- making a plea to the public.

"By God, we need to get this city united," said Alderman Donovan.

"See, when there's one, and there's unity, there's going to be changes," said Marty Calderon, pastor.

"Enough is enough," said Rodney Campbell, pastor. "It is time now, we all come together, break the division, break the spirit of separation, and come together in unity, and save our children. "It is our hope today that we spark a flame in each other, that we say, 'Enough is enough,' and it's time to get out here and make a difference, make a change in our community so that we can save our young people."

Milwaukee Mayor Tom Barrett addressed the incident Sunday.

"It's just something that is so tragic," said Mayor Barrett. "It's unbelievable. You hear this and you just shake your head in disbelief."

Anyone with information that could help police in this case was asked to call MPD at 414-935-7360, or contact Milwaukee Crime Stoppers.

CLICK HERE to access the GoFundMe.com account set up in Anderson, Jr.'s honor.