2 college football players from Michigan, Nebraska killed in crash in Waukesha Co.; Louisiana player hurt


WAUKESHA COUNTY -- Officials with the Waukesha County Sheriff's Department say two young men from out-of-state -- college football players -- were killed, and a third was hurt on Saturday night, July 23rd in a crash in the Town of Merton.

It happened around 11:45 p.m. on Beaver Lake Road near Beaver View Road in Merton.

Officials say an investigation has revealed a vehicle was traveling westbound on Beaver Lake Road when the driver lost control on wet pavement. The vehicle left the roadway and struck a tree.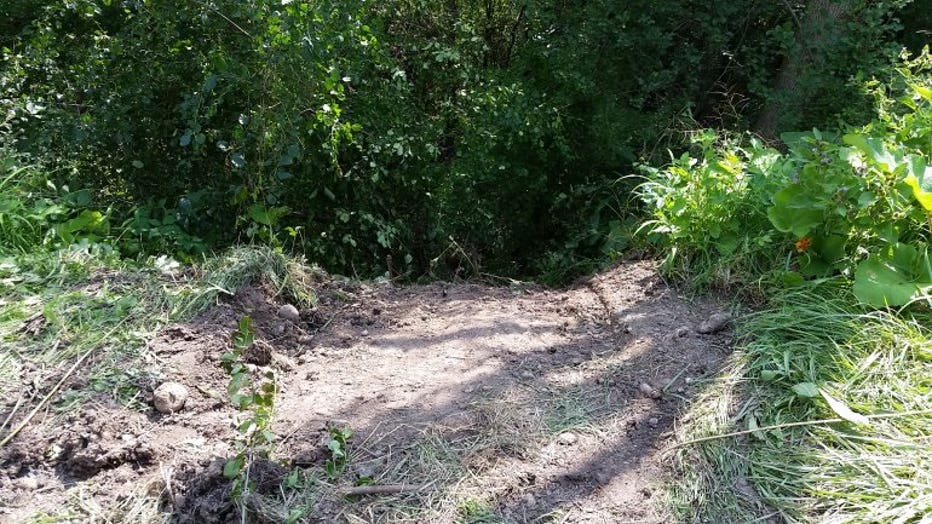 Scene of crash that killed two college football players in Waukesha County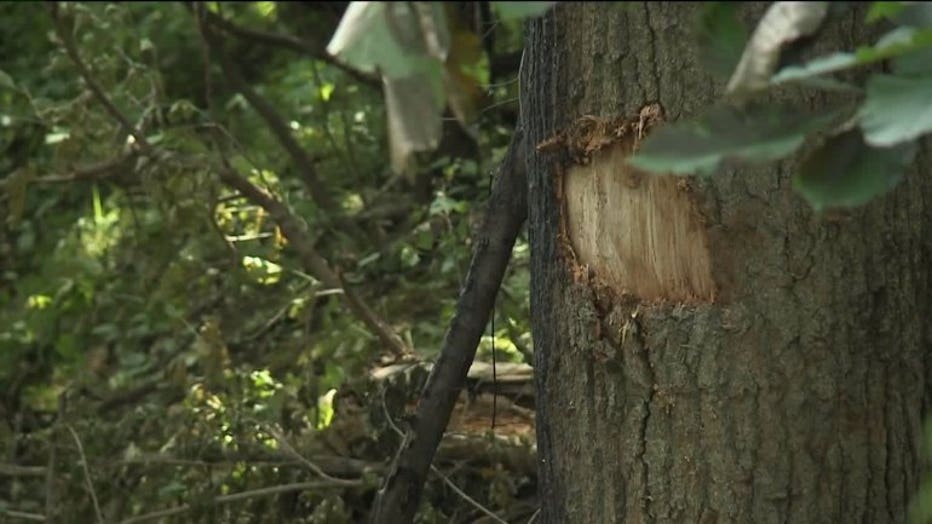 Scene of crash that killed two college football players in Waukesha County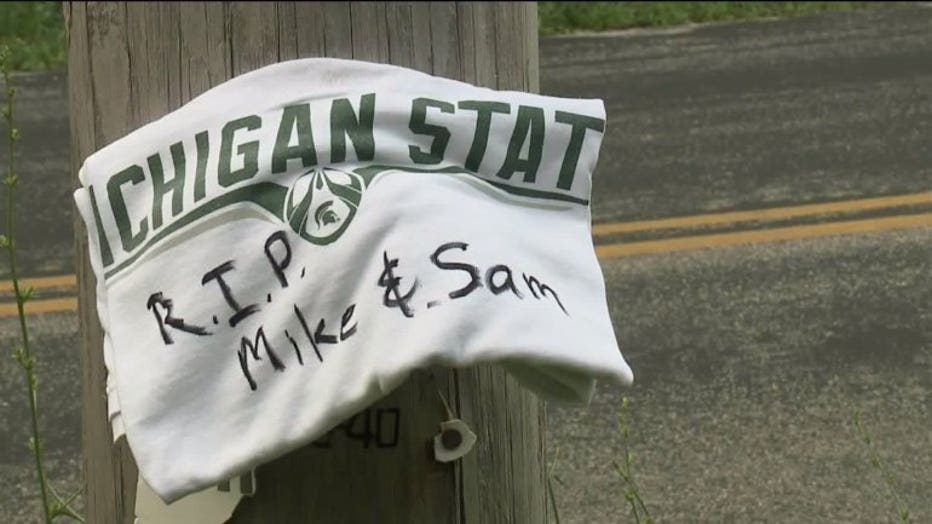 Scene of crash that killed two college football players in Waukesha County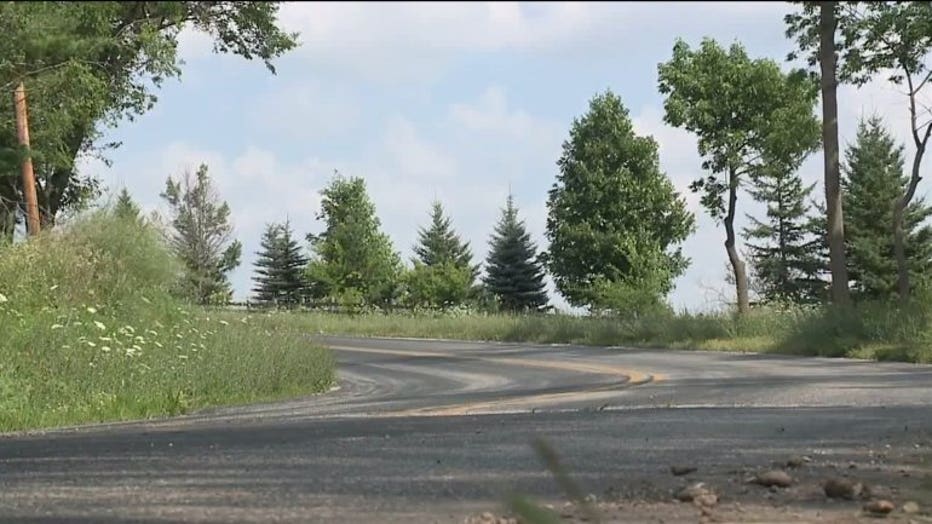 Scene of crash that killed two college football players in Waukesha County


Speed appears to be a factor in the crash, officials say. The crash happened in a 30 miles-per-hour zone.

Neighbors tell FOX6 News the vehicle burst into flames after striking the tree.

"You just heard a little bit of a squeal and then just a loud noise.  We went all the way there and everything was on fire. It's a blind turn. A sharp turn," a neighbor, who only wanted to be identified by his first name, "Mike," said.

24-year-old Michael Sadler from Grand Rapids, Michigan was pronounced dead at the scene. He was apparently driving the vehicle.

Sadler was a former Michigan State Spartans football player -- a punter.

Below is a tweet from Mark Dantonio, head football coach for the Michigan State Spartans:




Sadler graduated from Michigan State and was a member of the 2013 team that won the Rose Bowl. He was a four-year starter from 2011-14 and was a four-year academic all-American, the school website said.

The Lansing State Journal reported that Sadler was entering Stanford Law School in the fall.

22-year-old Samuel Foltz of Grand Island, Nebraska was also pronounced dead at the scene. He was a passenger in the vehicle.

Foltz was a punter for the Husker football team.

Foltz was a three-year starter for the Nebraska football team and was entering his senior season of eligibility, the school said. In 2015, he was voted the Eddelman-Fields Big Ten Punter of the Year and was a first-team All-Big Ten selection.

"Sam was universally loved and respected by everyone he touched and on whom he had a positive influence each and every day," Nebraska head football coach Mike Riley said.




21-year-old Colby Delahoussaye from New Iberia, Louisiana was taken to the hospital by ambulance for treatment. He is a place kicker for the LSU football team.

As of Monday, July 25th, Delahoussaye had been released from the hospital.

The neighbor named Mike was on scene as Delahoussaye got himself out of the vehicle.

"He wasn`t drinking. I didn`t smell anything," Mike said.

Mike said Delahoussaye was in shock after the crash. Other neighbors came and waited until police and fire crews arrived.

"To come out here and have that happen -- it's devastating," Mike said.

Neighbors said this is the third crash to happen at this location over the past few years, and they hope something is done to ensure it's the last.

"More reflective things.  Something to let people to know that`s a blind turn with no shoulder," Mike said.

FOX6 News has confirmed the three football players were in Wisconsin for the Kohl's Kicking Camp's "National Scholarship Camp" at Kettle Moraine High School in Wales. They were serving as camp counselors.

Drew Meyer, a friend of the victims, and a former Wisconsin Badgers punter said they were en route to his home when the crash happened.

""Those guys were on their way to stay at my house. We came upon the scene, and it was extremely surreal. We obviously didn`t know the extent of all the injuries. We were hoping that everyone was alright. We were praying for `em. And then we found out yesterday after the families were informed and just...we`re still, still in shock. They were just two...two incredible people," Meyer said.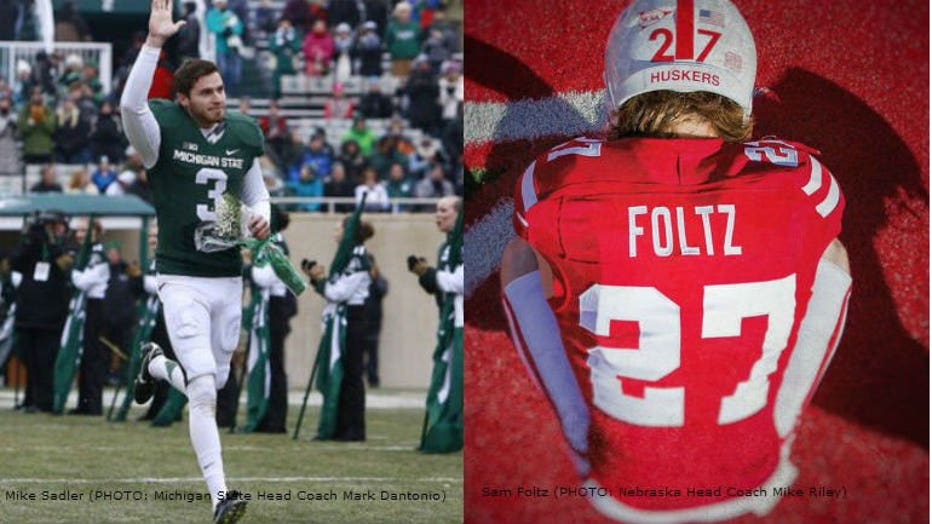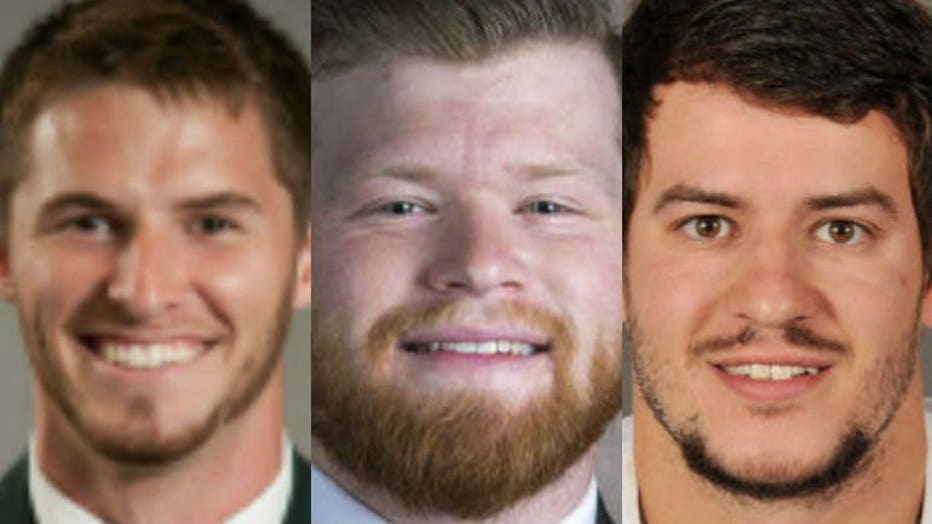 The crash remains under investigation.