-2° at race time: Runners, walkers bundle up for Milwaukee County Zoo's "Samson Stomp & Romp"


MILWAUKEE -- A Wind Chill Advisory is in effect until noon on Monday, January 18th, and the high temperature for Sunday, January 17th was just 4° -- with wind chill values between -20° and -25°. The drop in temperatures nearly cancelled an annual fun run set for Sunday -- but as it turned out, the sub zero temperatures couldn't keep some hearty Wisconsinites away.

Runners and walkers had to bundle up and think warm thoughts on Sunday as they took part in the Milwaukee County Zoo's "Samson Stop & Romp."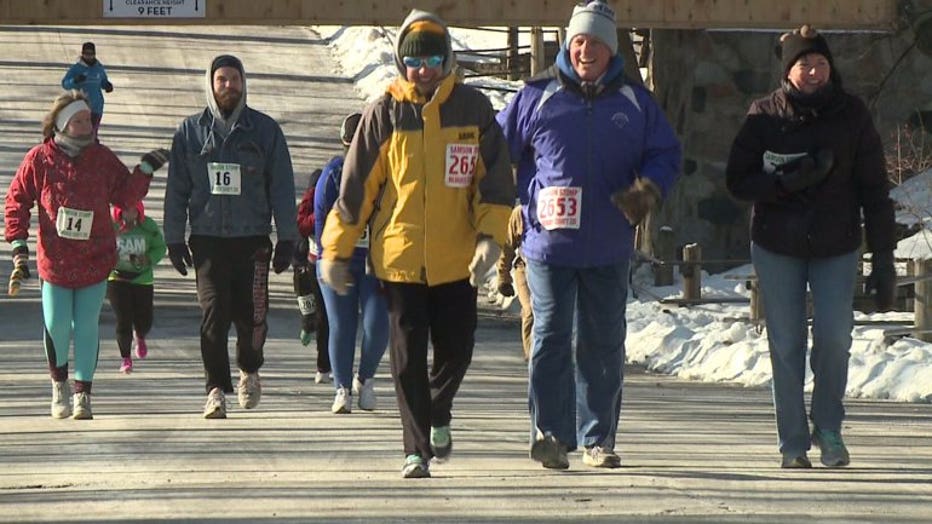 Milwaukee County Zoo: Samson Stomp & Romp


Runners and walkers could choose from four races: a 5K competitive run, a two-mile fun run/walk, a one mile romp for children, a quarter-mile mini-romp for children.

The annual event honors one of the most famous residents of the Milwaukee County Zoo -- Samson, the silverback gorilla (1950-1981).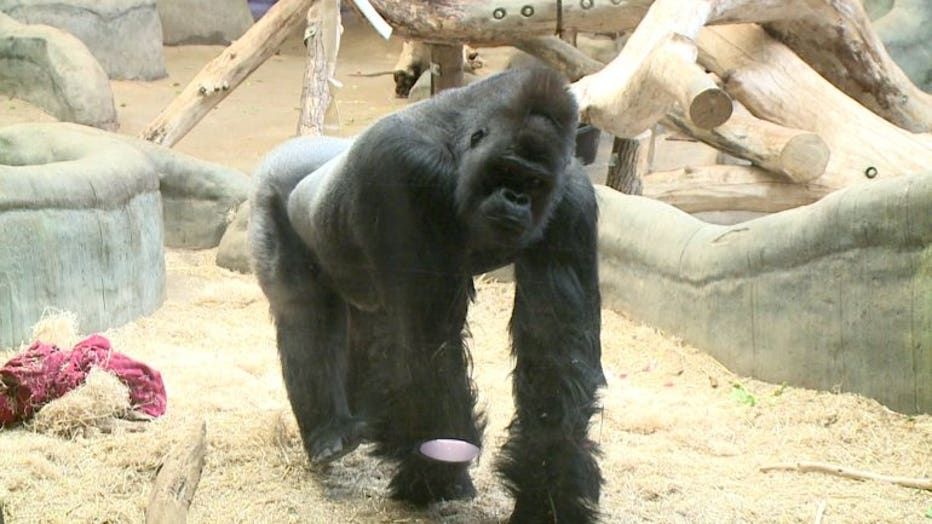 Milwaukee County Zoo: Samson Stomp & Romp


Money raised from the event supports all of the animals in the Zoo's collection.

Sharon Gajewski and her friends won't miss this event for anything. They take part no matter the weather.

"It's fun! (The bitter cold) wakes you up!" Gajewski said.

"We're from Wisconsin, so what the heck? We got to get outside sometime," Jolee Jank said.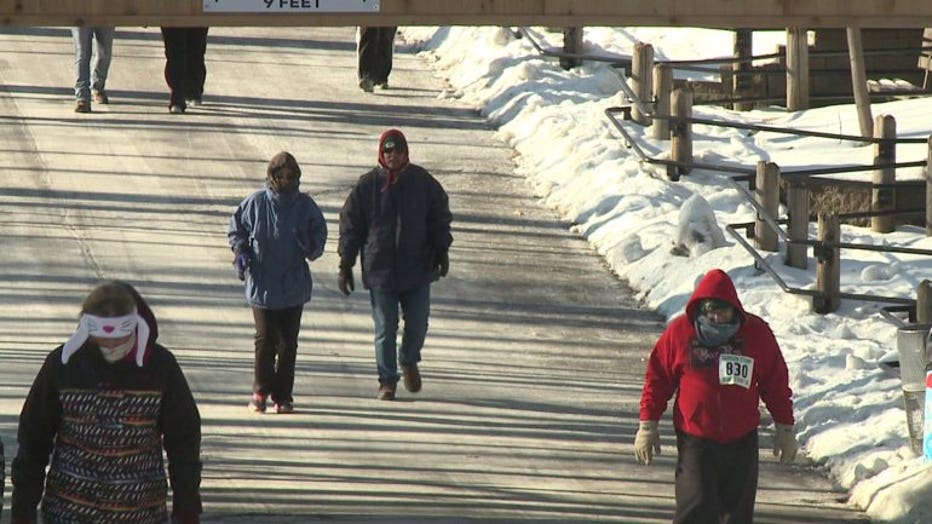 Milwaukee County Zoo: Samson Stomp & Romp


With the forecast calling for bitterly cold temperatures, race organizers questioned whether to cancel the race.

"With a warning, we probably would have taken a closer look at it -- but the race conditions were good -- no ice, no snow," Jennifer Diliberti with the Milwaukee County Zoo said.

There were some no-shows for this event as a result of the weather, but plenty of people came out to support the Milwaukee County Zoo and the late Samson.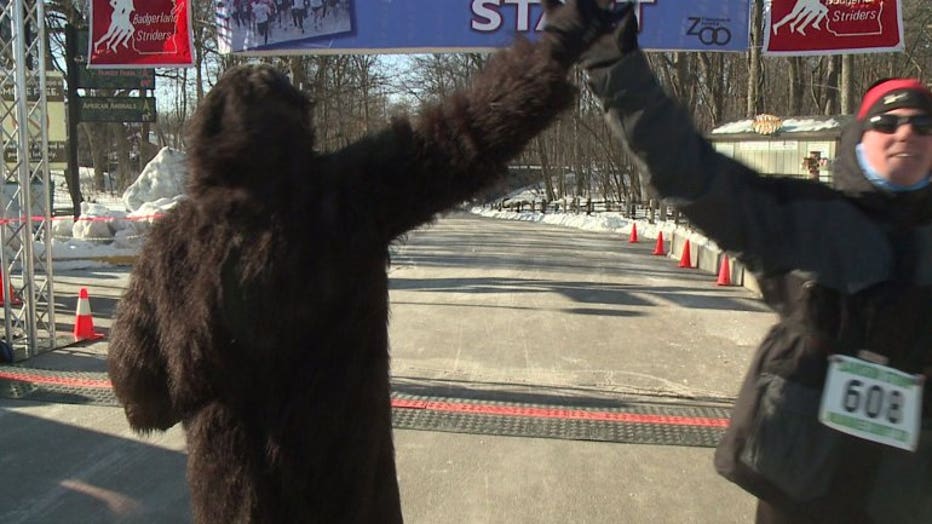 Milwaukee County Zoo: Samson Stomp & Romp


"People remember him with wonderful memories -- so this was a way we could commemorate him and keep his memory alive," Diliberti said.

And even though the temperatures was -2 at race time, it didn't stop folks from enjoying their run.

"Oh absolutely. I love doing runs at the zoo," Mitch Lewis said.

Lewis says the key when it comes to these bitterly cold temperatures is to layer up.

"I`ve got four layers under this. It`s a great day for it," Lewis said.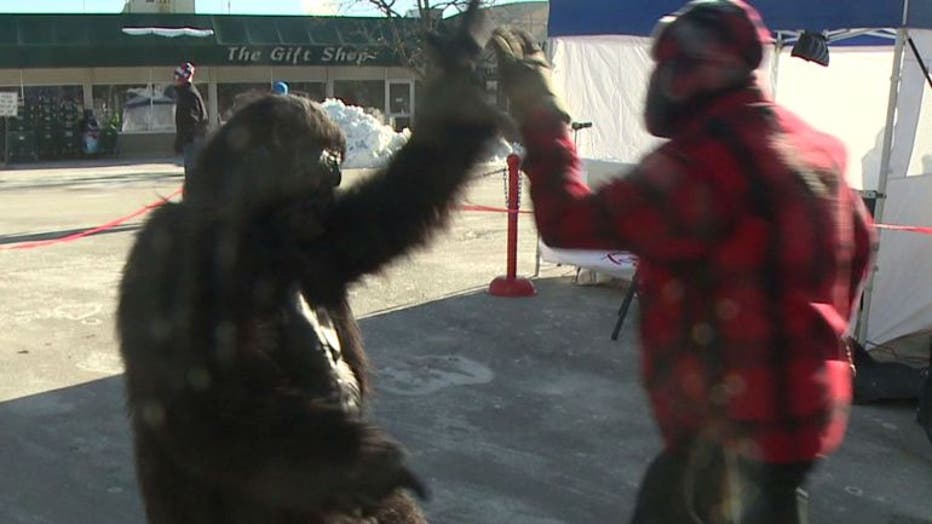 Milwaukee County Zoo: Samson Stomp & Romp


Officials tell FOX6 News Sunday's Samson Stomp & Romp wasn't the coldest in the event's history. In 2008, it was -4 degrees for the race!

All of the money raised from this event benefits the animals at the Milwaukee County Zoo -- from food to enrichment and their everyday care.

Those that took part in this race received free admission to the Milwaukee County Zoo on Sunday.

CLICK HERE to learn more about the Samson Stomp & Romp.