19-year-old man dies in Walworth County house fire, three others hurt


WALWORTH COUNTY — Tragedy in a town known for fun and vacation. A massive house fire has taken the life of a 19-year-old man in Fontana, near Lake Geneva.

The fire broke out early Friday morning, August 14th at a home on Juneau Drive in the Village of Fontana.

Police say the 911 calls that first came around 2 p.m., were from distant neighbors saying "something was on fire." When police arrived, the Juneau Drive home was engulfed in flames.

"When we arrived at the scene, they reported that there were three people outside the residence and one that was still missing," said Fontana Fire Chief, Wolfgang Nitsch.

That person, 19-year-old Ryan Opitz, was in a back bedroom.

"A search and rescue team, through a bedroom window, brought out a fourth victim," said Chief Nitsch.

The fire chief says Opitz was unresponsive and was pronounced dead at the hospital.

Opitz's dad, another family member, and another 19-year-old were taken to the hospital for treatment.

The fire chief says one thing they did not notice at the scene was the sound of smoke detectors going off.

"That would have made a huge point if they would have had smoke detectors. I am not 100% positive they didn't, but no indication we found at this point that there were active smoke detectors going off," said Chief Nitsch.

People living nearby tell FOX6 News, the dad of the 19-year-old and at least one neighbor tried to go back inside the house while it was still burning, but were unable to get the man out. The firefighters were the ones to bring him out, unresponsive.

The three surviving victims have been admitted to Mercy Hospital and Trauma Center in Janesville.

The 81-year-old who lived where the fire occurred is in critical condition. The hospital reports the others in 'good condition.'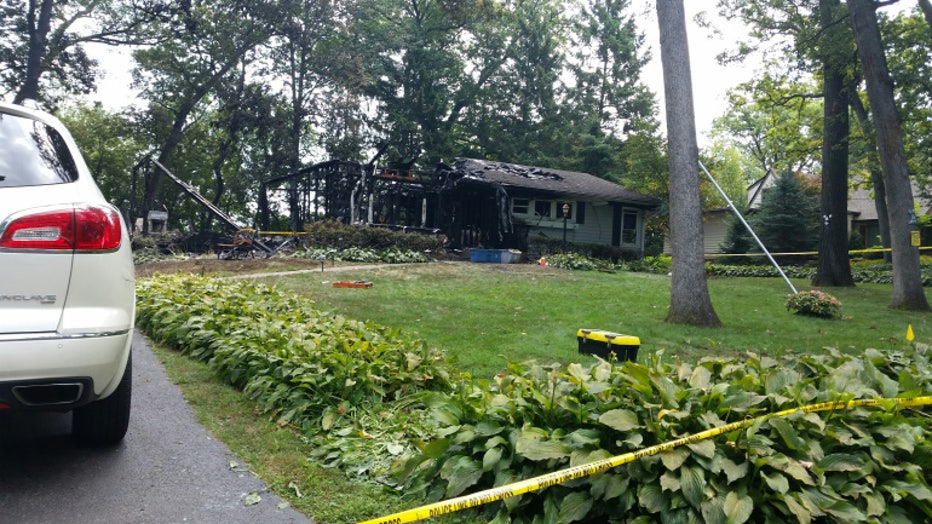 Fatal fire in the Village of Fontana


Fire departments from the Villages of Walworth, Williams Bay, Darien, along with units from the cities of Lake Geneva, Delavan, Harvard and the townships of Linn and Delevan assisted in fighting the fire, which was under control by 2:35 a.m.

The Walworth County Sheriff's Office and the Town of Linn Police Department also assisted at the scene.

The cause of the fire is under investigation by the Fontana Police Department, the Walworth County Fire and Task Force along with the State of Wisconsin DCI.