119 mph in construction zone: Motorcycle rider then crashes bike


RACINE CO. (WITI) -- Bubby Thongchamleunsouk of Milwaukee, who will turn 23 years old on May 23rd, has been charged -- accused of driving more than 100 miles-per-hour on SB I-94 in Racine County -- and crashing his motorcycle on an exit ramp.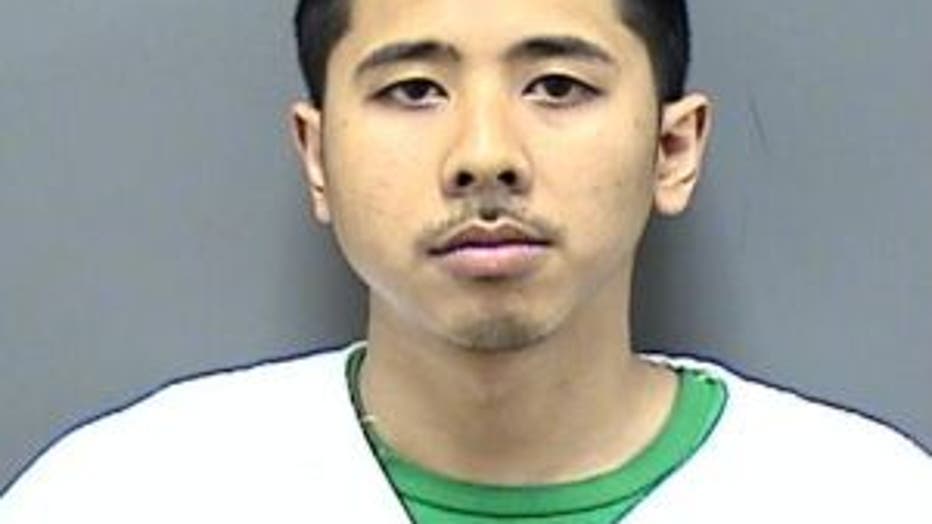 Thongchamleunsouk faces one count of attempting to flee or elude a traffic officer -- a felony charge.

A criminal complaint against Thongchamleunsouk says Racine County Sheriff's deputies were dispatched on May 16th for a report of a reckless motorcycle driver on SB I-94.

The motorcycle was apparently called in from Milwaukee County and headed for Racine County -- and deputies received a report that the motorcycle could be traveling at speeds over 100 miles-per-hour.

"He was traveling at such a fast, reckless pace. He put everyone's safety at risk," Racine County Sheriff Christopher Schmaling said.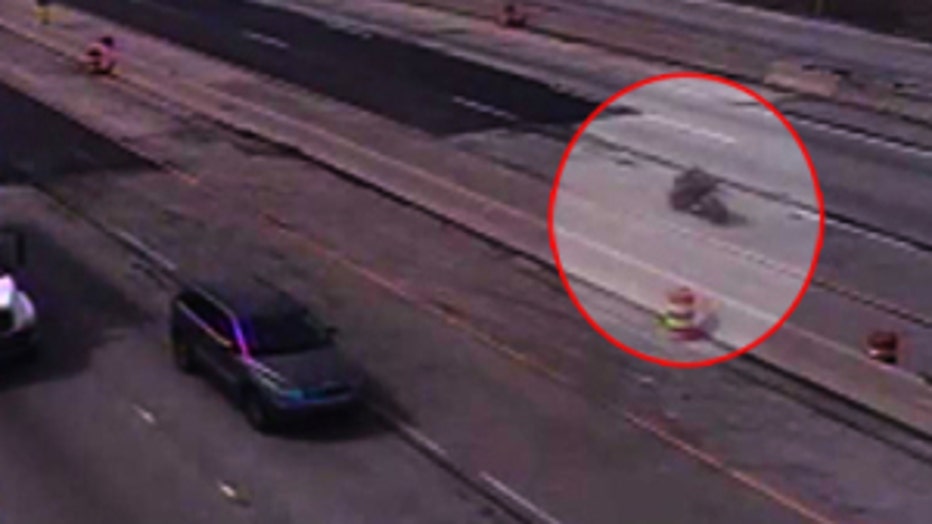 The complaint says the motorcycle was eventually spotted traveling at a high rate of speed by a Racine County Sheriff's deputy near County Highway K.

That deputy reported Thongchamleunsouk let off the gas a bit as he looked at the deputy -- and then accelerated, according to the criminal complaint.

The deputy then initiated his sirens and emergency lights -- but eventually lost the motorcycle due to the high rate of speed at which it was traveling, according to the complaint.

Another deputy spotted the motorcycle traveling at a high rate of speed as it approached State Highway 20.

The complaint says the deputy was able to clock the motorcycle at 119 miles-per-hour in a 55 mile-per-hour construction zone -- while construction workers were present.

This deputy also lost the motorcycle due to its high rate of speed.

"As my deputies had seen him and clocked him, he quickly became out of sight. My deputies finally caught up with him after he went off the road," Sheriff Schamling said.

As the deputy approached the SB off-ramp for State Highway 11, the deputy noticed there may have been an accident, as there were two vehicles pulled over on the shoulder, according to the complaint.

The complaint says deputies observed the motorcycle -- with its operator attempting to ride out of the "gore area" near SB State Highway 11 exit ramp.

The complaint says as deputies and a State Patrol officer approached, the operator attempted to accelerate and drive the motorcycle out of the gore area.

The complaint says a deputy observed the motorcycle spin its rear tire -- and observed the operator trying to get the motorcycle to move.

As deputies yelled for him to stop, the complaint says Thongchamleunsouk continued to attempt to accelerate -- causing a deputy to draw his firearm.

That's when the complaint says Thongchamleunsouk finally stopped, and raised his hands. He was eventually placed in handcuffs -- and was identified via Wisconsin ID card.

The complaint says Thongchamleunsouk told officials: "I did not know you guys were chasing me."

The complaint says Thongchamleunsouk said he told officials he was only going 100 miles-per-hour, and had slowed to 75 before exiting at State Highway 11 -- but the area is a construction zone. Thongchamleunsouk told officials he was headed for his cousin's house in Racine.

The motorcycle Thongchamleunsouk was driving was a Yamaha, that suffered extensive damage as a result of the crash on the exit ramp. There were reportedly several plastic pieces of motorcycle scattered around the gore area, according to the complaint.

Rescue arrived on scene to check Thongchamleunsouk for any injuries.

The complaint says the DOT showed Thongchamleunsouk did not have a motorcycle endorsement, and also showed his driver's license was suspended. The complaint says Thongchamleunsouk told officials he does not have insurance.

Thongchamleunsouk was arrested for knowingly fleeing an officer and negligent operation of a vehicle.

He was cited for speeding in a 55 mph zone in a work area, failure to keep his vehicle under control, unsafe passing on the right, reckless driving/endangering safety in a work area, operating a motor vehicle without insurance and operating a motor vehicle after suspension.

He was taken to the Racine County Jail where he was held on the charges and citations -- due to his DOT record showing several "failure to pay" fines.

"He is, although very foolish, very lucky to be alive," Sheriff Schmaling said.

Sheriff Schmaling says Thongchamleunsouk is part of a growing problem.

"My deputies have reported a number of speeders through the construction zone," Sheriff Schmaling said.

Dan Oakes is in charge of the construction along the interstate.

"There's idiots out there! Hopefully they don't hit anybody innocent. Just slow down. Be safe -- and watch the signs," Oakes said.