10th annual Chasin' A Cure Tailgate Party fights ALS outside Miller Park


MILWAUKEE -- A huge party happened outside Miller Park on Friday, June 21 and it was all for a great cause. Tailgaters took part in the tenth annual ALS Chasin' A Cure Tailgate Party to raise money and awareness for the disease.

"It's a great thing for my spirit to be uplifted like this," said John Jaeckel, ALS patient.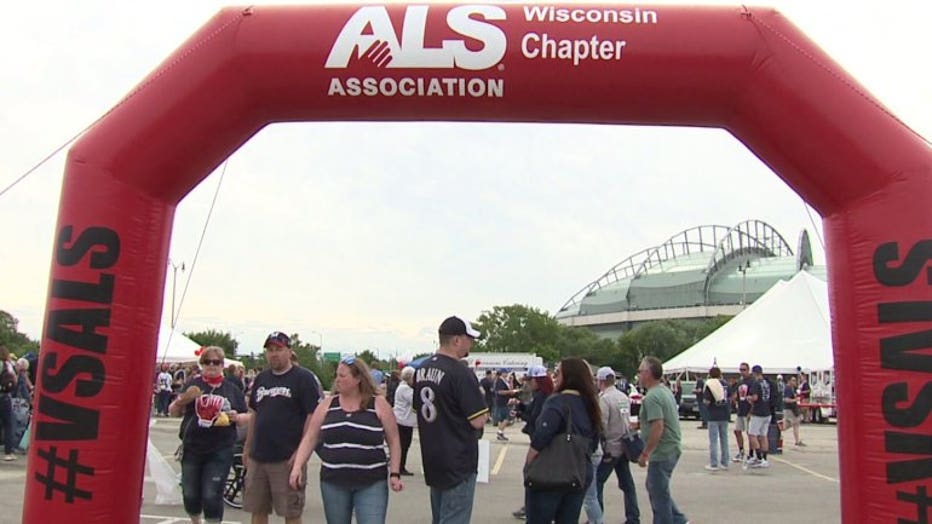 10th annual Chasin' A Cure Tailgate Party


The event draws a huge crowd; helping the ALS Association of Wisconsin and people like John Jaeckel.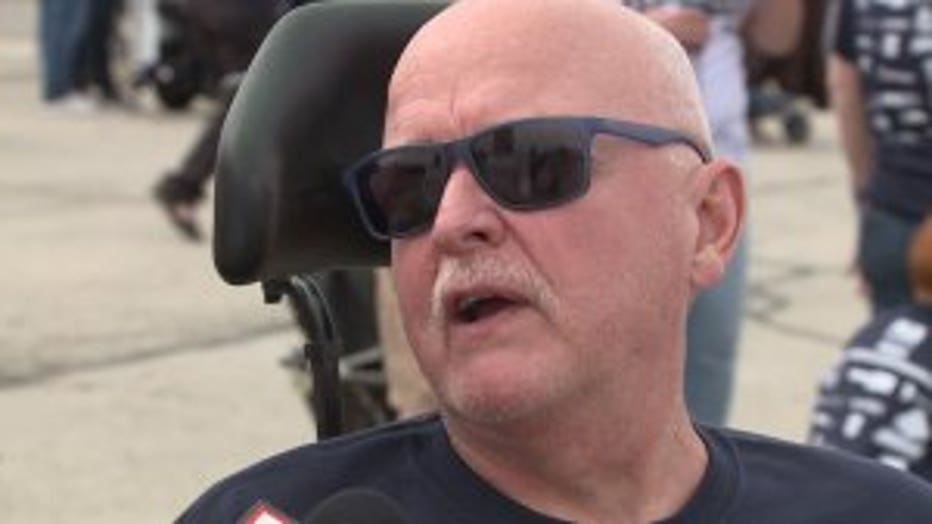 "It gives me purpose in my life. I can't teach, I can't coach anymore but I can be an advocate and I can speak for a lot of folks with ALS," Jaeckel said.

Jaeckel was diagnosed with ALS nine years ago. Once active, he now gets around with the help of a wheelchair.

"I got diagnosed with ALS and thought holy cow, I'm going to lose all of those things," said Jaeckel.

Jaeckel's wife, Deanna, has helped him to stay positive.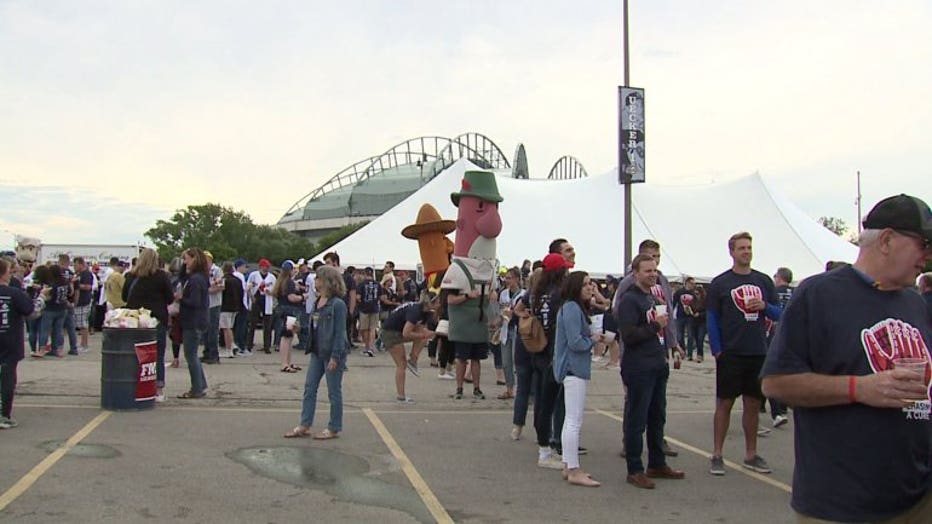 10th annual Chasin' A Cure Tailgate Party


"We just decided that our life is going to change but it doesn't have to be bad. We're going to make the best of it," said Deanna Jaeckel.

The tailgate has been happening since 2010. Ryan Slade was at the event one year ago. A lot has changed since then.




"It went from throwing out the first pitch at the Brewers game to now being in a wheelchair," said Slade.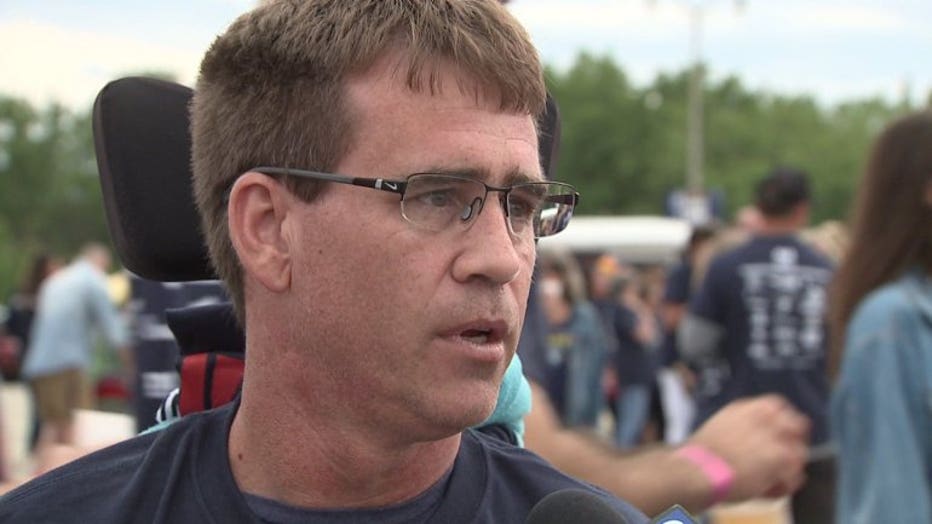 Slade was diagnosed with ALS December 26, 2017. The father of three has had his wife at his side helping him fight.

"We both just sat together and we cried a lot. I remember I said to him 'I don`t know how, but we're going to be OK'," said Crista Slade, Ryan Slade's wife.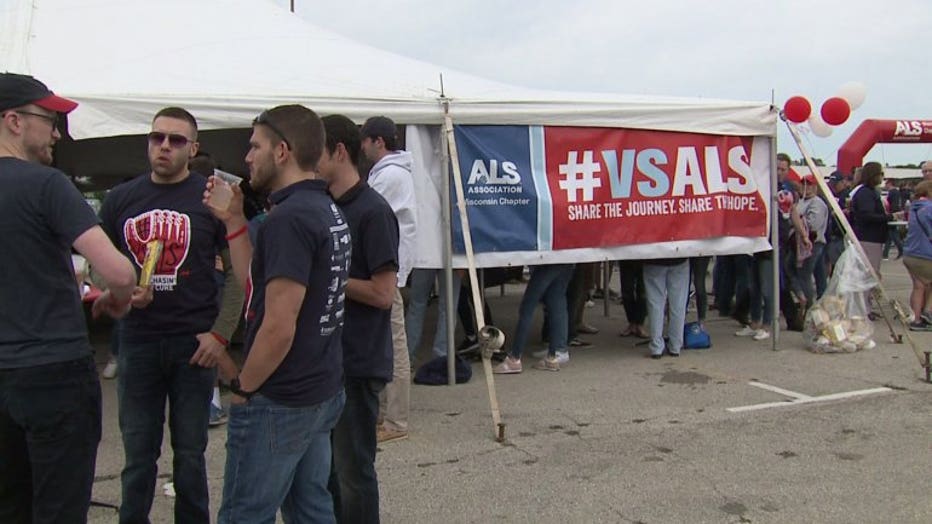 10th annual Chasin' A Cure Tailgate Party


The disease touches all people. Tealyn Wendler spent her 16th birthday at the tailgate party in honor of her late mother.

"Everyone deserves that parent in their life and everyone deserves a chance regardless of anything and ALS doesn't give you that," Wendler said.




While ALS awareness increased with the Ice Bucket Challenge five years ago, there is still more that needs to be done. There is no cause for ALS and no cure.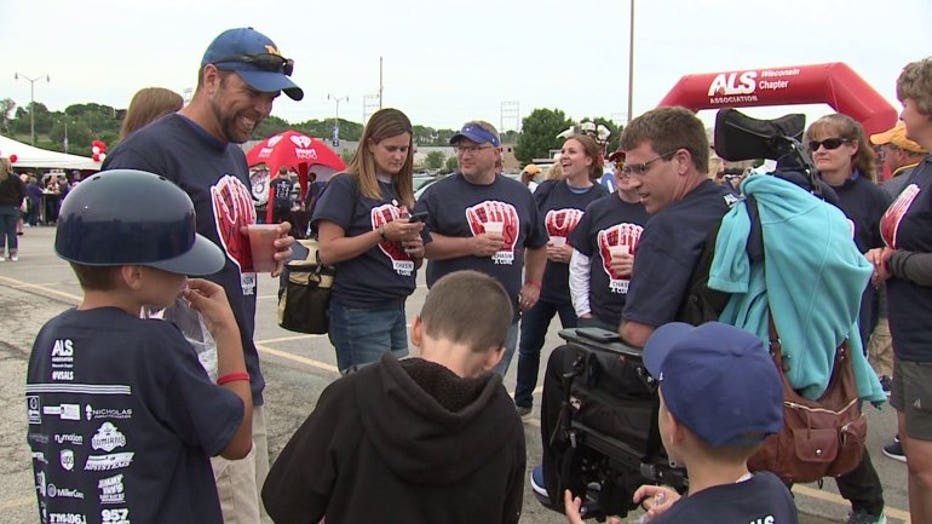 10th annual Chasin' A Cure Tailgate Party


"ALS has a tendency to be a very isolating disease. This event and having 1,000 people here shows ALS patients and their families that we are behind them, we are supporting them, and we are in this fight together," said Melanie Roach-Bekos, ALS Association of Wisconsin.

Upwards of $40,000 was raised at the event. All of the money helps patients in Wisconsin.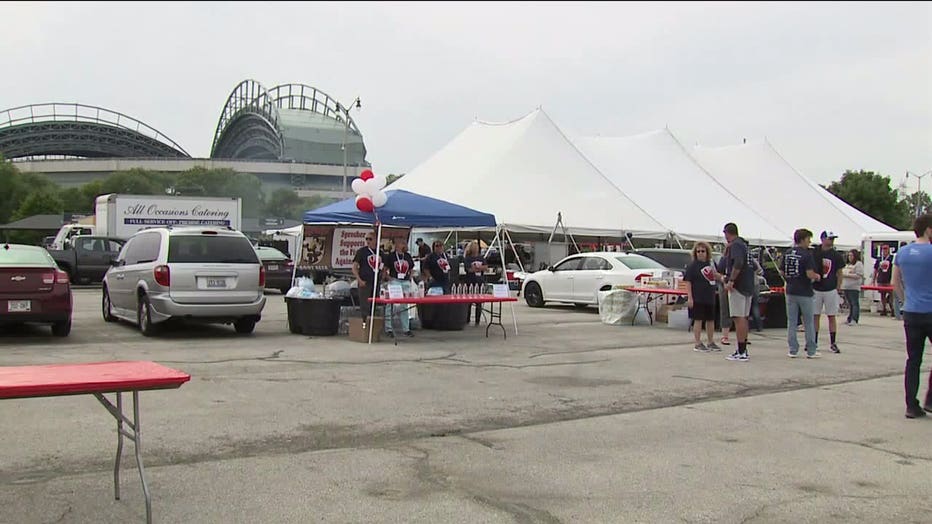 Chasin' a Cure Tailgate Party 2019