$10,000 reward offered for information in Kelly Dwyer disappearance


MILWAUKEE (WITI) -- The family of 27-year-old Kelly Dwyer announced on Wednesday, November 13th it has put together a $10,000 reward for information leading to the missing woman. Dwyer has been missing since the morning of October 11th.

Maureen Dwyer, Kelly's mother, spoke to the media near Lafayette and Prospect on Milwaukee's east side -- the same area where daughter was last seen. She said her family has waited a while to put up the reward hoping and praying they would find Kelly. Dwyer said the reward will be administered through the Milwaukee Police Department.

Dwyer also spoke briefly about what it has been like searching for her daughter.

"It's been devastating," said Dwyer. "There really are no words to say how horrible it is."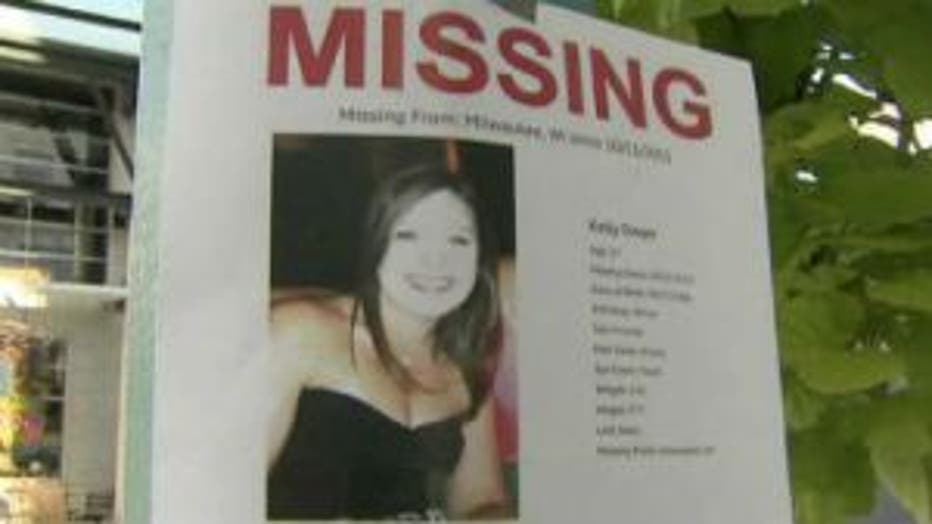 Dwyer added, "I can't believe I've survived a month without my daughter."

A police search of a Menomonee Falls landfill did not lead officials to Kelly. Neither did a volunteer citizen search.

A 38-year-old Milwaukee man, Kris Zocco, is the last person who may have seen Kelly. Zocco has been charged with drug and child pornography offenses -- but not with the disappearance.

Maureen Dwyer says police need to keep looking closer at Zocco; a man the family thought Kelly had been dating for about a year.

"As far as we knew he was an upstanding citizen, had a good job, paid his bills, that's all I knew about him," said Dwyer.

If you have information that could help Milwaukee police in the Dwyer case, you're strongly urged to call 414-935-7401.