100 miles-per-hour: 23-year-old Missouri man accused of driving drunk, wrong way on I-43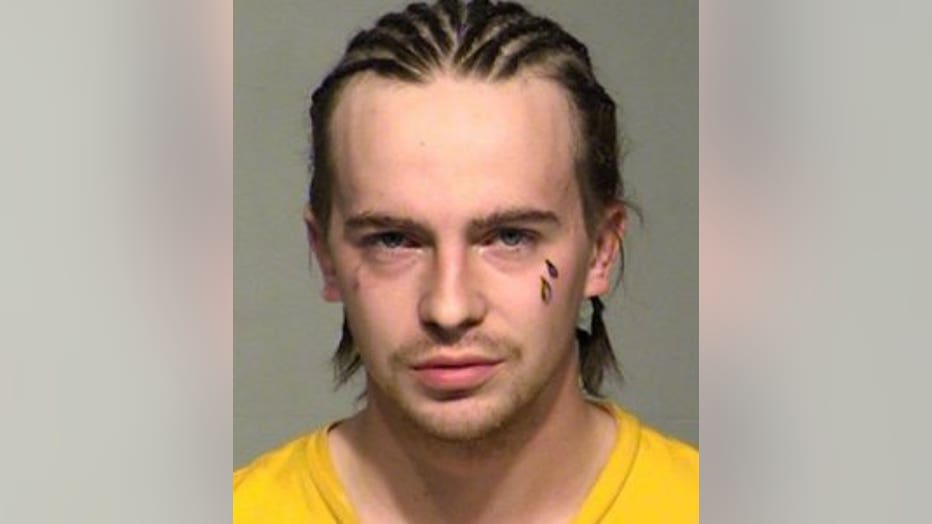 MILWAUKEE -- A man from Missouri was arrested over the weekend, accused of driving drunk and the wrong way on I-43 -- leading deputies on a pursuit.

According to a news release from the Milwaukee County Sheriff's Office, it happened on I-43, south of Silver Spring Drive.

Sheriff's officials say a deputy headed southbound on I-43 saw a wrong-way driver heading northbound in the southbound lanes, and activated his emergency lights. The deputy turned at Capitol Drive to get onto I-43 northbound to parallel the suspect -- who was traveling at about 100 miles-per-hour. Two other deputies joined in the pursuit from the northbound lanes.

A deputy was able to cross over to the southbound lanes at a turnaround and position his squad to stop him.  Another deputy stopped all lanes of traffic for a short period while they removed the vehicle out of traffic.

Daniel Kristapovich, the 23-year-old driver from St. Peters, Missouri, traveled about 12 miles before crashing in Mequon in Ozaukee County, and tested a .18 on a preliminary breath test.

He is believed to have entered the freeway at Locust Street or Capitol Drive.

He was cited for OWI first offense, driving the wrong way on a divided highway, possession of marijuana and possession of drug paraphernalia

Sheriff's officials said he will be charged with first degree recklessly endangering safety, a Class F felony punishable by up to 12 years, six months in prison, if convicted.