1 seriously injured after crash involving motorcycle, semi in Milwaukee
MILWAUKEE -- One person was taken to the hospital from the scene of a crash involving a motorcycle and a semi on Tuesday, May 15.

It happened around 7:15 p.m. near I-43 and Holt.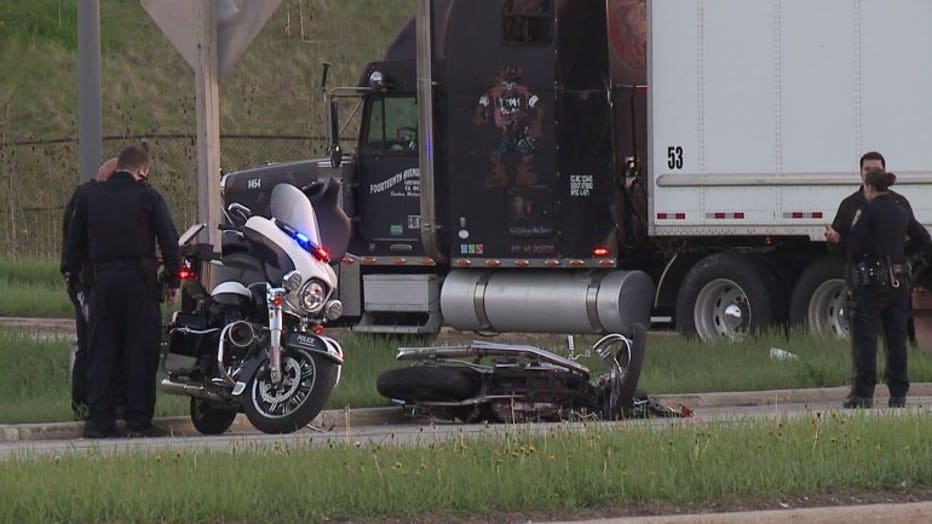 Semi/motorcycle crash at I-43 and Holt


Police say the 49-year-old man on the motorcycle struck the trailer end of a semi.  The motorcyclist suffered serious injuries and was taken to the hospital.
It appears speed may have been a factor.

The semi driver remained at the scene and cooperated with the investigation.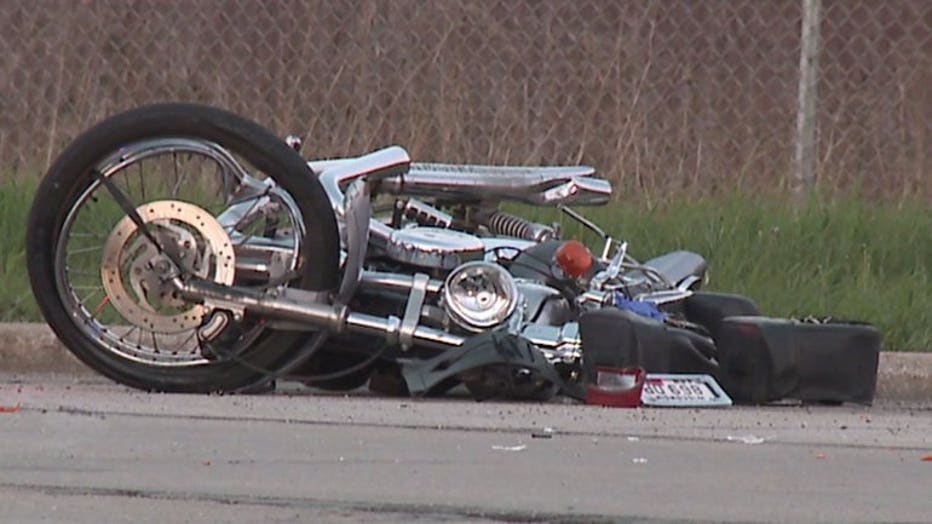 Semi/motorcycle crash at I-43 and Holt