Secure 2.0 Act will help Americans build emergency savings: Here's how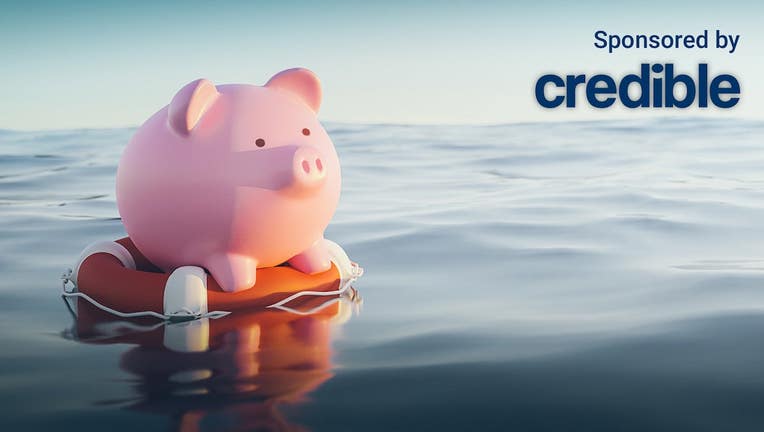 article
President Joe Biden signed several provisions designed to boost Americans' financial readiness for retirement last week.
The Secure 2.0 Act of 2022 – a follow-up to the 2019 Secure Act – contains a number of fundamental changes to existing retirement account rules and certain related tax breaks. One highlight of Secure 2.0 will impact how Americans can build emergency savings under retirement plans. 
Beginning in 2024, sponsors of individual account plans can create "emergency savings accounts" that permit non-highly compensated employees to make Roth after-tax contributions to a special savings account within the retirement plan, a Morgan Lewis report said. 
Contributions to the special savings account would be limited to $2,400 and the first four withdrawals each year would be tax and penalty-free. Contributions could also be eligible for an employee match if the plan rules allow for it, according to Fidelity. 
"In addition to giving participants penalty-free access to funds, an emergency savings fund could encourage plan participants to save for short-term and unexpected expenses," Fidelity said. 
If you are preparing for your retirement, you could consider using a personal loan to help you pay off debt at a lower interest rate, saving you money each month. You can contact Credible to speak to a loan expert and get all of your questions answered.
Inflation, market volatility pushes most Americans to set money goals in 2023: Report
Why adding emergency savings to retirement plans matters
Half of Americans said they had less than $1000 saved in an emergency fund and 40% of respondents with hourly employment said they had less than $500 in emergency savings, according to a survey by fintech company Achieve. 
Not having emergency savings can have both short- and long-term impacts, Jeff Cimini, a senior vice president at Voya Financial, said. And without a rainy-day fund, people may turn to their retirement nest egg to cover unexpected expenses.
Employees that can't cover three months or more of expenses without borrowing money are 13 times more likely to take a hardship withdrawal from their retirement plan, according to Cimini.  
"Many in the retirement plan industry, including Voya, have also long considered emergency savings an important building block to allow individuals to manage their holistic financial picture while still being able to save for their future retirement," Cimini said.  
If you are planning for retirement, paying down debt can put you in a better financial position and a personal loan could help by lowering your monthly expenses. You can visit Credible to speak to a personal loan expert and get all of your questions answered.
Mortgage rates keep downward trajectory to close out 2022: Freddie Mac
Here's how you can build emergency savings
Along with this new option to build emergency savings, Americans can take these steps to create a rainy day fund, according to Achieve:
Set a target for how much you want to save
While this will vary based on your circumstances, a good target is to save enough to cover "six to nine months of basic living expenses in an emergency fund," Achieve said. 
Make saving part of your household budget
Including the amount you've carved out as your emergency savings as part of your household budget means you are more likely to achieve your goal.
Open a savings account and use it
An automatic transfer from your checking account to a savings account will help you build your emergency fund and most banks and credit unions pay interest on savings. If your employer allows it, Achieve advises splitting your paycheck into direct deposits for your checking and savings accounts. 
"This will help you avoid the temptation to spend your emergency savings," Achieve said.   
Look to set aside 10% of your income for savings
Building a rainy day fund takes time and the best course of action is to imagine an emergency – like an unexpected doctor's bill or appliance repair – that might push you to use a credit card. Setting aside any amount consistently will "put you on the path to success," Achieve said.  
Remember, even the smallest amount is better than zero.
"Establishing an emergency savings fund can provide a measure of financial stability that's unique to you," Achieve said. "For some people, that means enough to make it through a month and pay all bills. For others, it means the ability to take vacations or retire at a certain age.
If you are retired or are preparing to retire, paying down debt with a personal loan can help you reduce your interest rate and monthly expenses. You can visit Credible to compare multiple personal loan lenders at once and choose the one with the best interest rate for you.
Home price increases slow down, may continue to weaken: Case-Shiller
Have a finance-related question, but don't know who to ask? Email The Credible Money Expert at moneyexpert@credible.com and your question might be answered by Credible in our Money Expert column.