Wisconsin ice storm forecast; possibly worst in nearly 50 years
MILWAUKEE - Southern Wisconsin could experience its worst icing since 1976 when a storm passes through Wednesday, Feb. 22 into Thursday. In addition, this system will likely set February snowfall records for parts of Minnesota and central Wisconsin.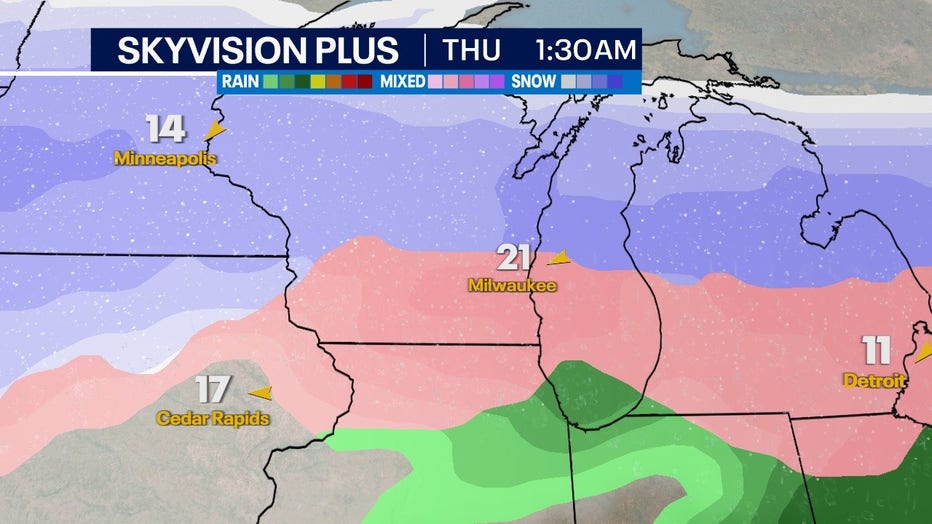 Widespread accumulation of ice and sleet will be possible Wednesday night, Feb. 22 through Thursday, Feb. 23
It is not very often that we set up perfectly in an area of heavy ice and sleet accumulation. However, this system has consistently kept us in the sweet spot from model run to model run. 
Widespread ice and sleet will fall leaving hazardous travel conditions and the risk for power outages from Wednesday night through Thursday. It has already prompted Wisconsin's first ice storm warning in five years.
If this forecast comes together it would be one for the record books across the Midwest. 
SIGN UP TODAY: Get daily headlines, breaking news emails from FOX6 News
Anything over ½ inch of ice can push power infrastructure to its limits. There are some atmospheric models forecasting more than that at this time.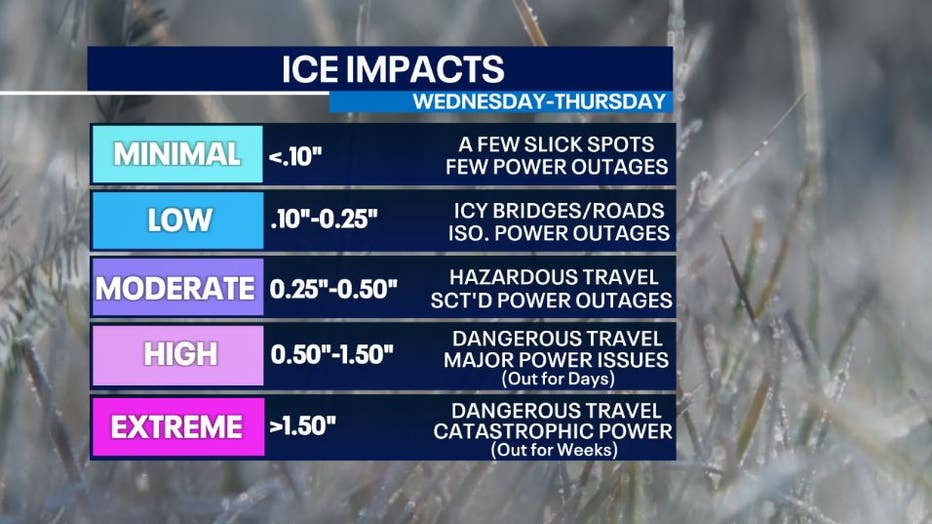 Impacts of different ice accumulations
The National Weather Service has issued an ice storm warning for our southern counties from Wednesday morning through Thursday afternoon. However, it would not come as a surprise if this is expanded north and south.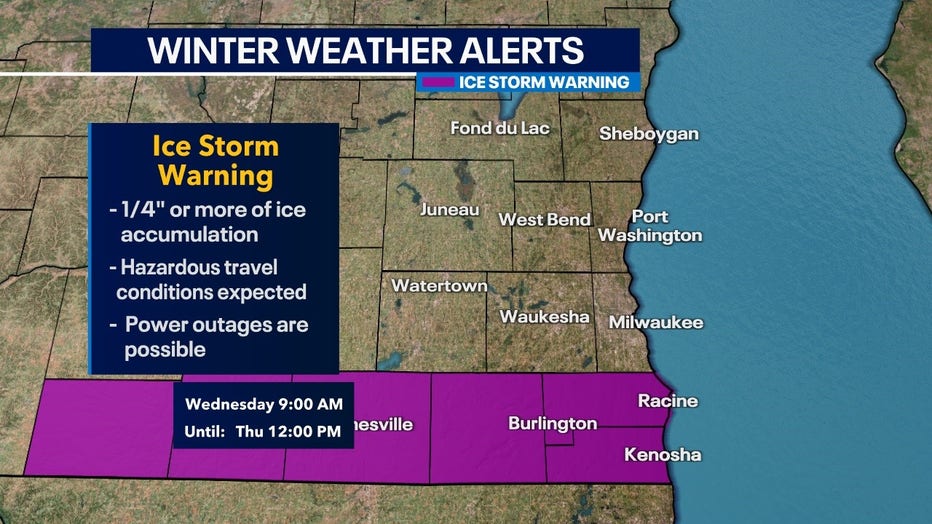 ¼" of ice will be possible for counties especially near Illinois but the range could be much larger when the system is all said and done
This belt of heavy ice accumulation and sleet will stretch from central Iowa through central Michigan with peak totals having the potential to exceed the one-inch mark.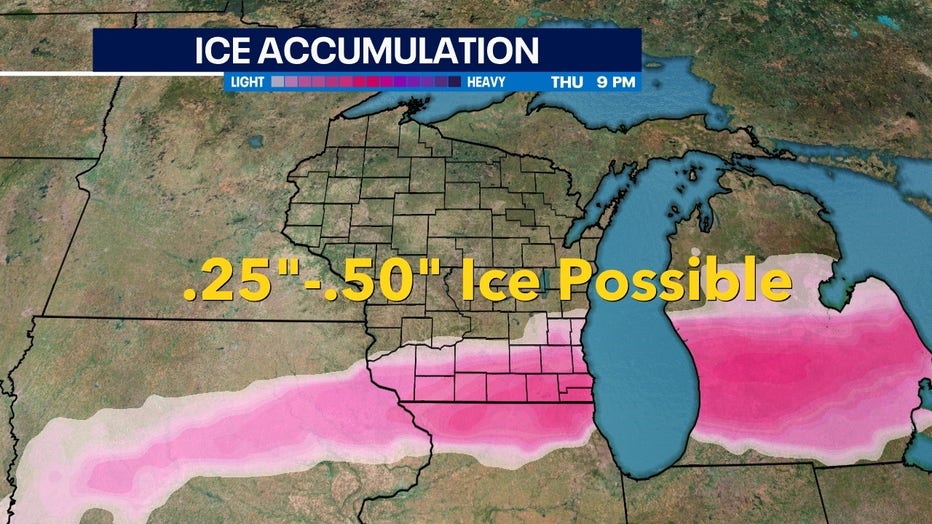 This belt of ice will stretch across the entire southern portion of Wisconsin 
FREE DOWNLOAD: Get breaking news alerts in the FOX6 News app for iOS or Android
The worst ice storm in recent history for the state was in March 1976 when some areas near Madison reported nearly four inches of ice. Much of the southern half of the state saw at least an inch, but since then, we have not had many such events.
Monitor the FOX6 Weather Experts updated forecast.
FOX6 Weather Extras
Meanwhile, FOX6Now.com offers a variety of extremely useful weather tools to help you navigate the stormy season. They include the following:
FOX6 Storm Center app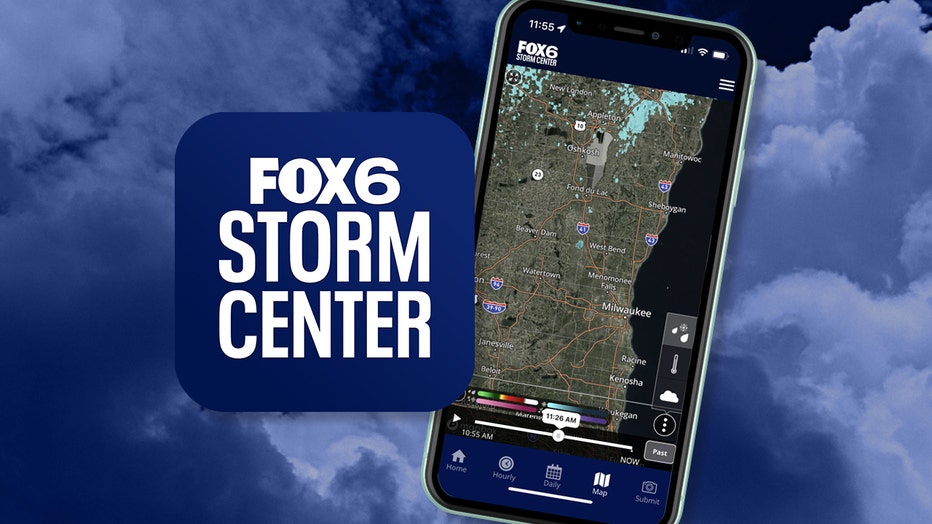 FOX6 News app
FOX Weather app
MAPS AND RADAR
We have a host of maps and radars on the FOX6 Weather page that are updating regularly — to provide you the most accurate assessment of the weather. From a county-by-county view to the Midwest regional radar and a national view — it's all there.
SCHOOL AND BUSINESS CLOSINGS
When the weather gets a little dicey, schools and businesses may shut down. Monitor the latest list of closings, cancellations, and delays reported in southeast Wisconsin.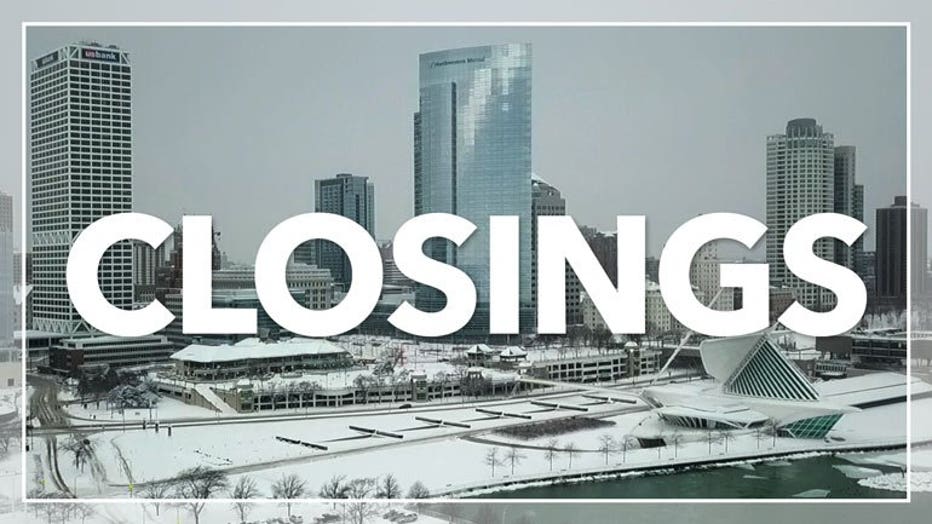 FOX6 WEATHER IN SOCIAL MEDIA