Winter storm warning: Heavy snow blankets much of SE Wisconsin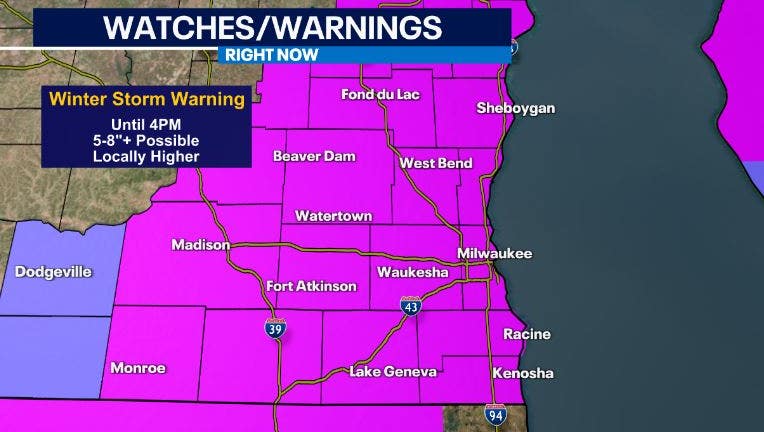 article
Heavier snow bands developed further north early Saturday morning which is why northern counties in southeast Wisconsin were added to a Winter Storm Warning. This will be valid through 4PM Saturday, March 25th.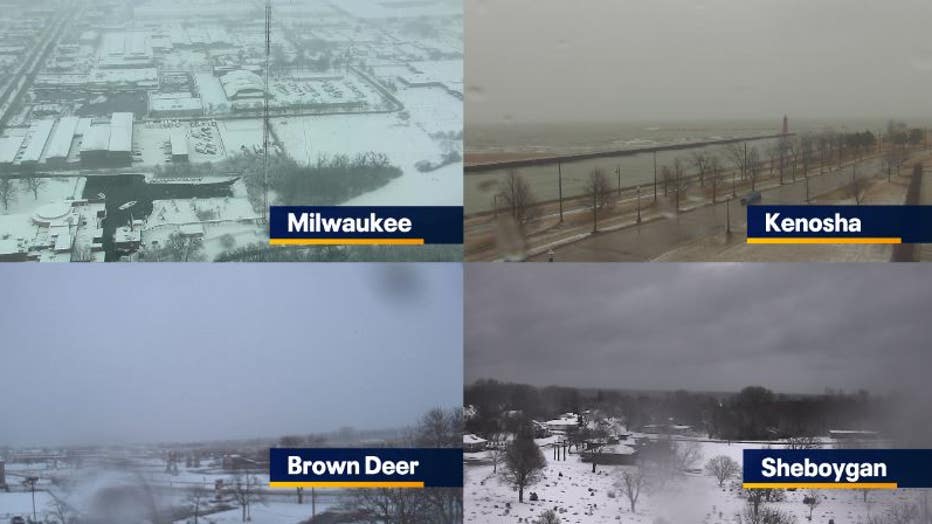 Pictures above show multiple locations at 10:20AM on Saturday. Notice that all have visible snow on the ground except Kenosha. Temperatures were slightly above freezing there bringing more of a rain/snow mix and reducing totals. The snow that fell elsewhere was very wet and heavy which lead to hazardous travel when it quickly accumulated on roads. Snow rates were over 1" and hour at times.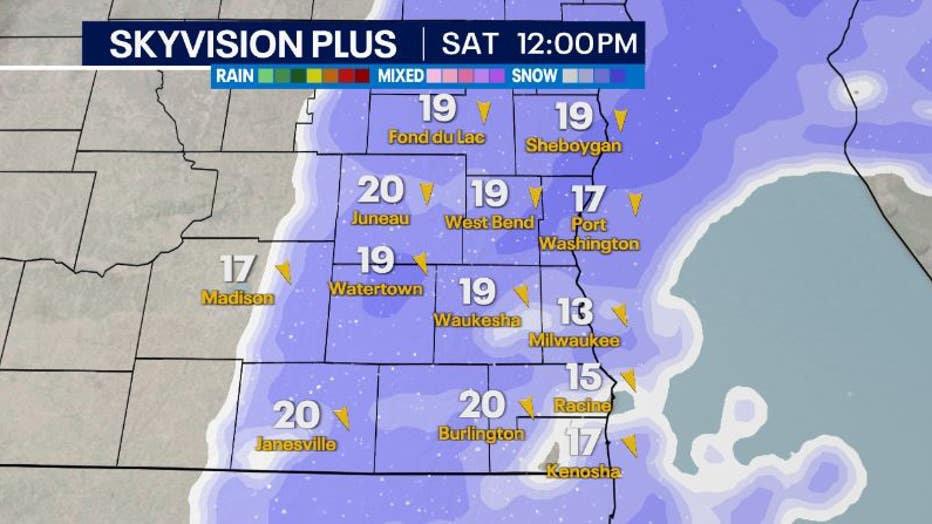 As the center of this low pressure system moves to the northeast today, additional moisture will wrap around the back side and continue to bring periods of heavy snow.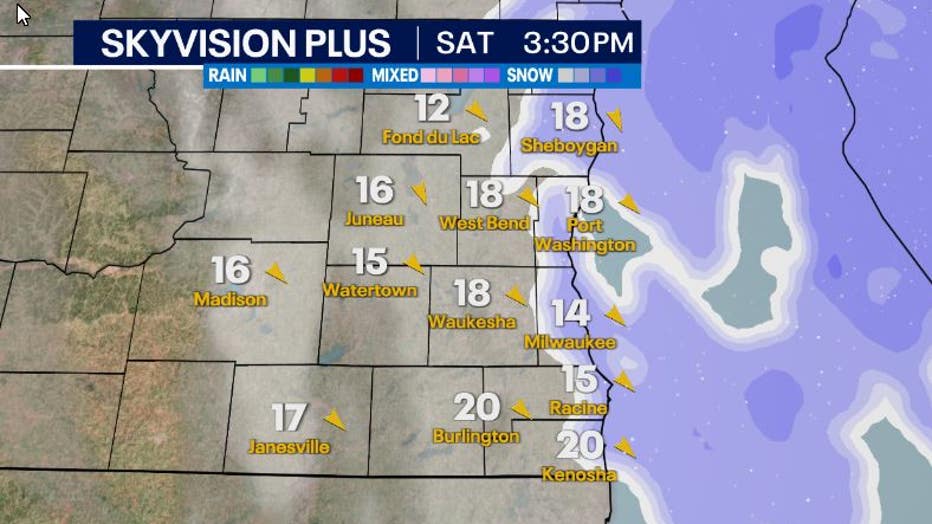 Snow will begin to taper off heading towards 4PM on Saturday, March 25th. However, due to the longer duration event, we could still experience slick roads through the afternoon.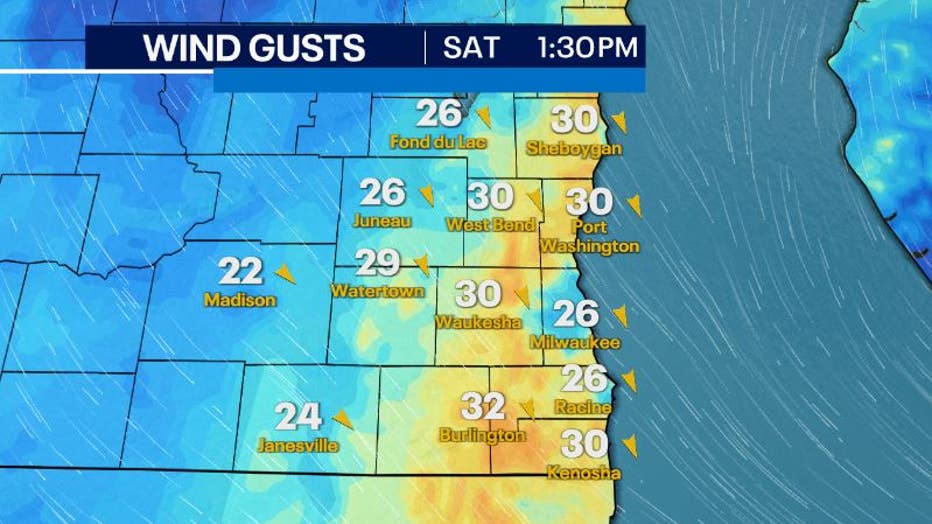 Winds will remain strong behind this system gusting up to 35mph. With heavy snow on trees and power lines and strong winds continuing, this could cause limbs to break and/or power outages. Some areas south of Milwaukee had power outages earlier Saturday morning.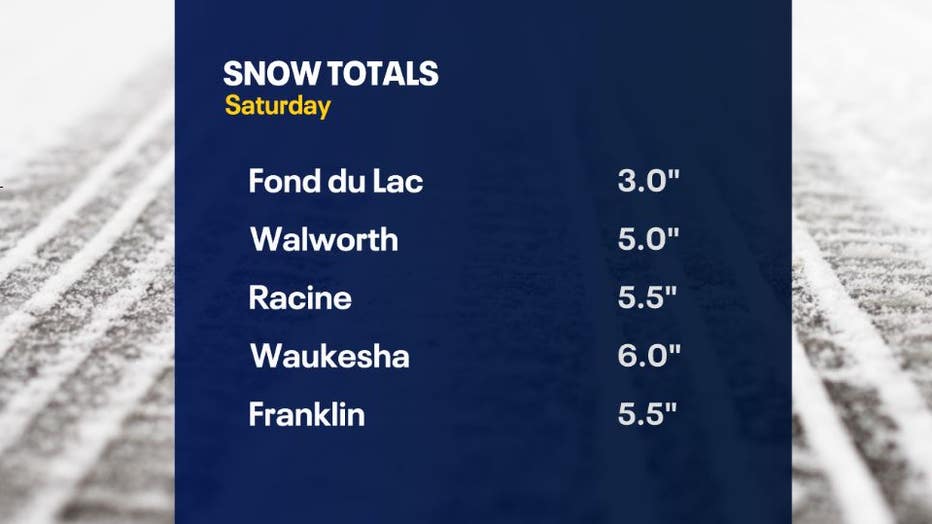 Above are just a few of the reports that have come in so far by the late morning hours on Saturday. With additional snowfall on the way prior to this system exiting, expect amounts to increase in some locations. More snowfall reports below: 

Milwaukee 4.7"
Saukville 1.3"
Muskego 7.1"
New Berlin 5.5"
Sullivan 4.7"
Nashotah 4.8"
Oconomowoc 6.0"
Avalon 6.3"
Beaver Dam 2.0"
Theresa 4.0"
Allenton 2.0"
Cedarburg 3.3"
Lake Mills 8.0"
Meanwhile, FOX6Now.com offers a variety of extremely useful weather tools to help you navigate the stormy season. They include the following:
FOX6 Storm Center app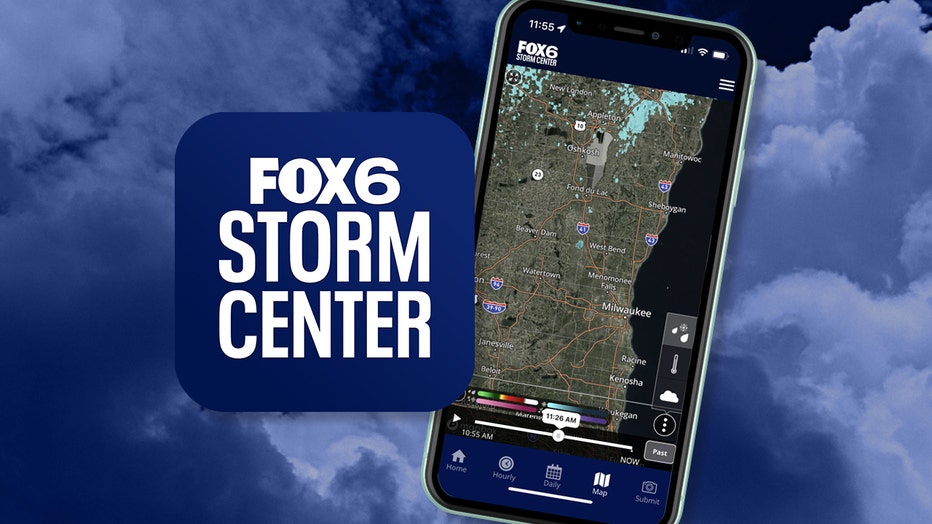 FOX6 News app
FOX Weather app
MAPS AND RADAR
We have a host of maps and radars on the FOX6 Weather page that are updating regularly — to provide you the most accurate assessment of the weather. From a county-by-county view to the Midwest regional radar and a national view — it's all there.
SCHOOL AND BUSINESS CLOSINGS
When the weather gets a little dicey, schools and businesses may shut down. Monitor the latest list of closings, cancellations, and delays reported in southeast Wisconsin.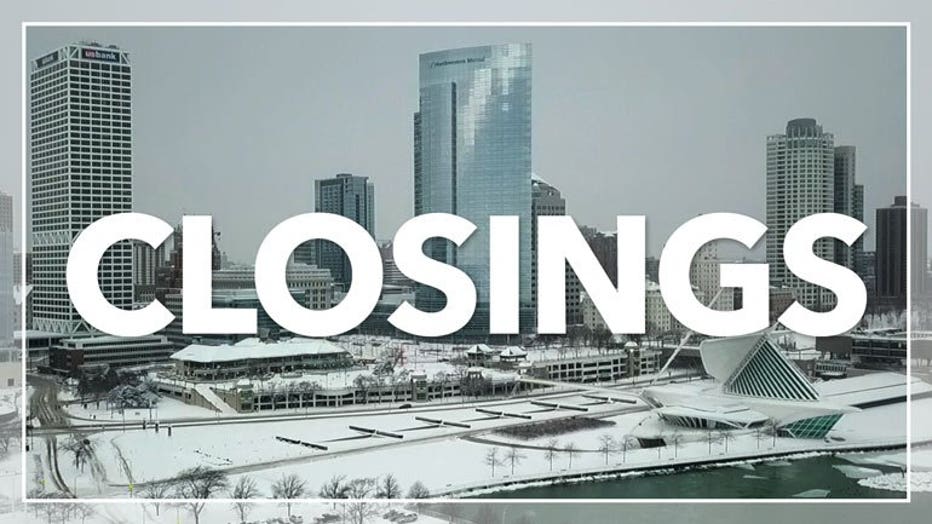 FOX6 WEATHER IN SOCIAL MEDIA