Winter storm impacts southeast Wisconsin midweek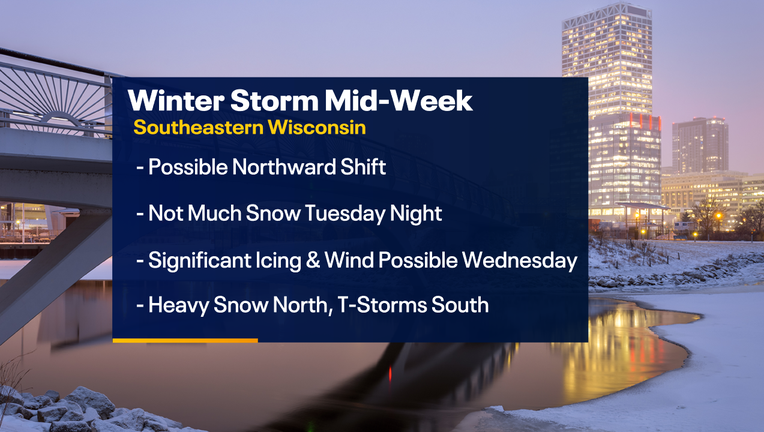 article
MILWAUKEE - Tuesday, Feb. 21 is the day to get all errands done before a storm system moves into the area late Tuesday night into early Wednesday, Feb. 22. Higher snowfall amounts shifted further north, but a dusting to an inch or two is possible in Fond du Lac and Sheboygan counties. Little impact is expected, if any at all.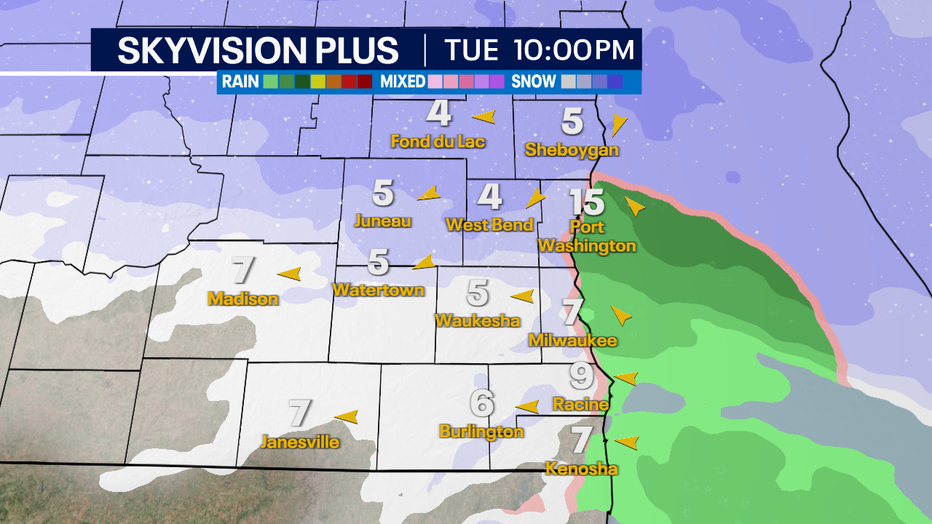 The main part of this winter storm arrives Wednesday afternoon through Thursday morning. 
A winter storm watch is in effect for all of southeast Wisconsin for the chance of snow, sleet, freezing rain, and strong winds gusting up to 40mph. Precipitation, especially freezing rain, will cause hazardous travel especially in areas that have ice accumulate.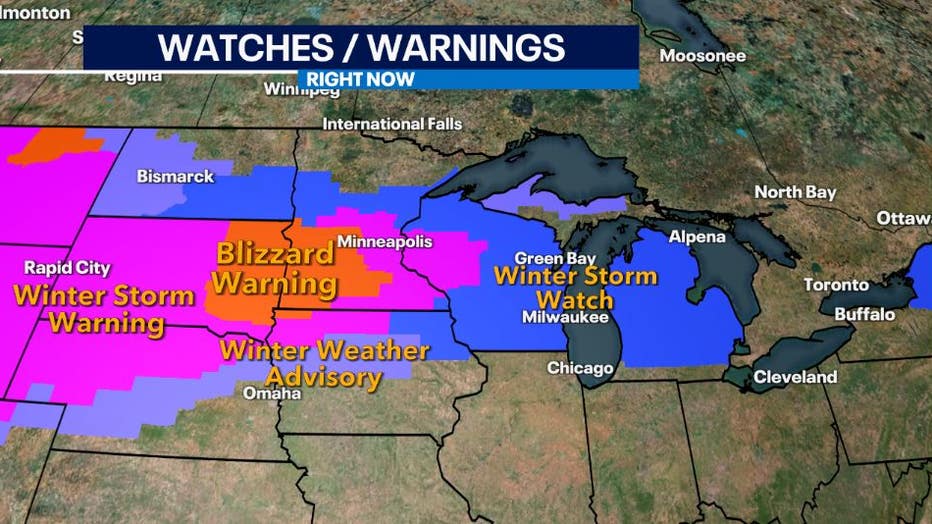 What makes this system difficult to forecast is how far north a nose of warm air will move into our area. This determines the type of precipitation that could fall from the sky.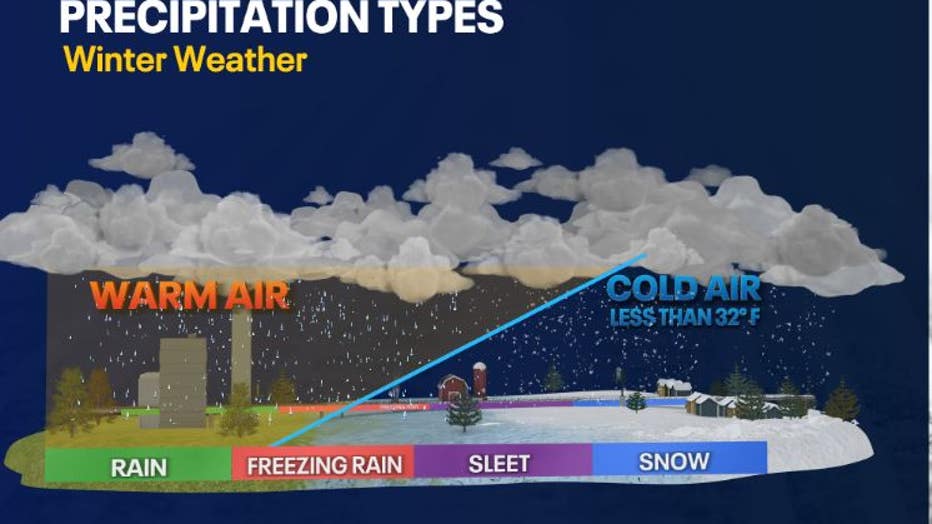 Sleet and freezing rain are looking to be the biggest impacts in terms of precipitation. However, keep in mind that precipitation types will change in the duration of this system. By the end, we could see several inches of sleet and ice accumulation.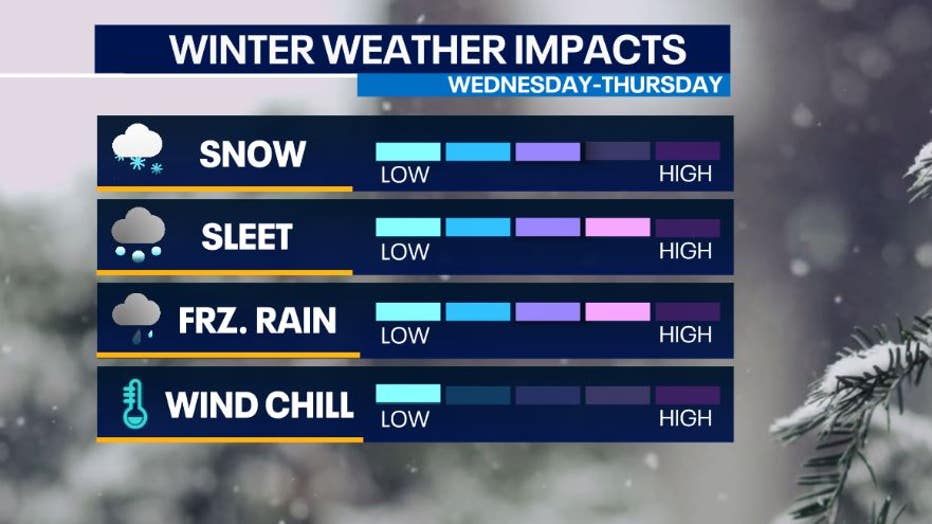 Uncertainty still remains on the exact location of the mixed line during this event. The pink area in the photos below represent sleet and freezing rain. If this line is further north, significant icing can occur across southeast Wisconsin with the chance of rain and thunderstorms near the Illinois border. 
If the line is further south, northern counties could see heavy snow with a mixture of snow/sleet across central counties and impactful icing limited closer to the Wisconsin-Illinois boarder.
At this point in time, icing is expected in Wisconsin – the big question is how much and exactly where. Northern areas will likely not experience icing, but from Dodge and Washington Counties southward, a range from 0.10-0.25" is possible. 
This would lead to icing on roads causing hazardous travel and isolated power outages.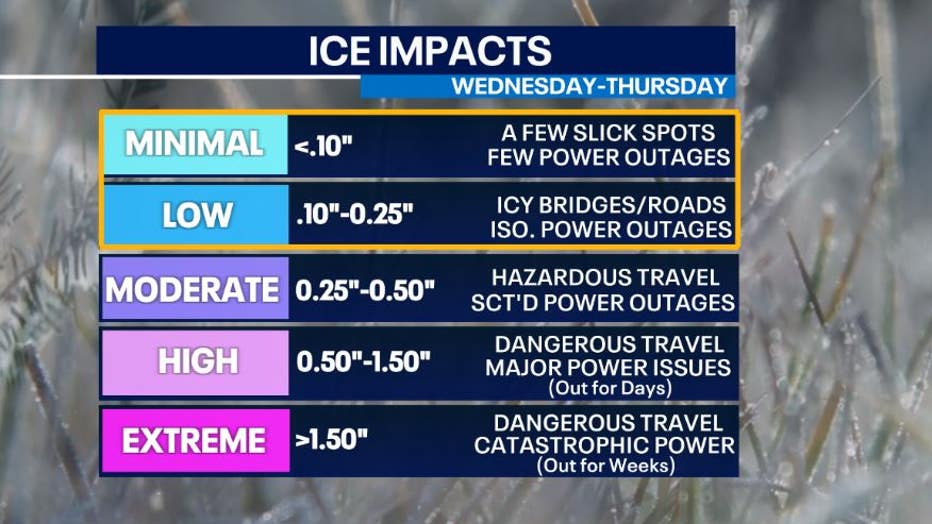 Impacts lessen Thursday afternoon, Feb. 23. A few lingering snow showers are possible late Thursday into Friday. 
Stay tuned for updates as we are watching this system closely.  
SIGN UP TODAY: Get daily headlines, breaking news emails from FOX6 News
The FOX6 Weather Experts will be watching that mix-to-snow transition line very carefully in the coming days. 
Keep tabs on the FOX6 Forecast!