Sealed carry-in water bottles allowed at Waukesha Co. Fair; lemonade vendor says 'I'm going to be busy'


WAUKESHA -- Waukesha County Fair officials temporarily lifted the carry-in ban on water bottles for the entire Fair, July 17-21, because the forecast included temperatures in the 90s throughout the week.

Fairgoers were encouraged to bring in a sealed water bottle or a clear, empty water bottle (one per person) to fill on the grounds and stay hydrated. Fair officials said water fountains would be located in the Arena Building on the south end of the grounds, and in and around the Forum Marketplace in the middle of the grounds.

For the 2019 fair, officials said Culligan would offer free water samples, and sponsor Pepsi would serve Gatorade and water.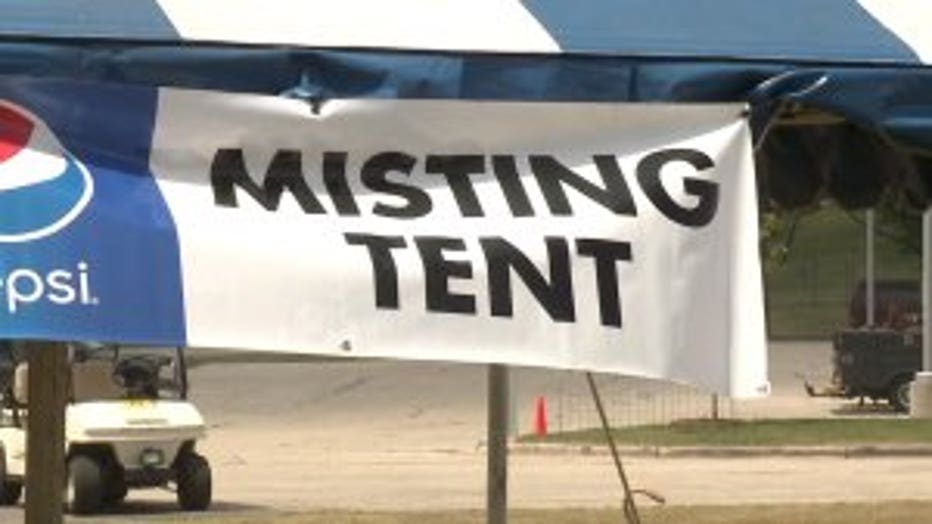 Additionally, officials invited guests to cool off in the misting tent located on the south end of the fairgrounds near the air-conditioned Arena Building, in the air-conditioned Forum Marketplace, and in the 4-H Kitchen, while enjoying an ice cream cone or cream puff.

"Once you're actually out here, you're in the sunshine, this breeze is perfect," said Chrissy Gluege, Waukesha County Fair director. "Anything that's sealed for a water bottle is totally acceptable."

FOX6 News stopped by Monday, July 15 as vendors worked to set up for the fair. One man who works at a lemonade stand said when the temperature hits 85 degrees, business is nonstop.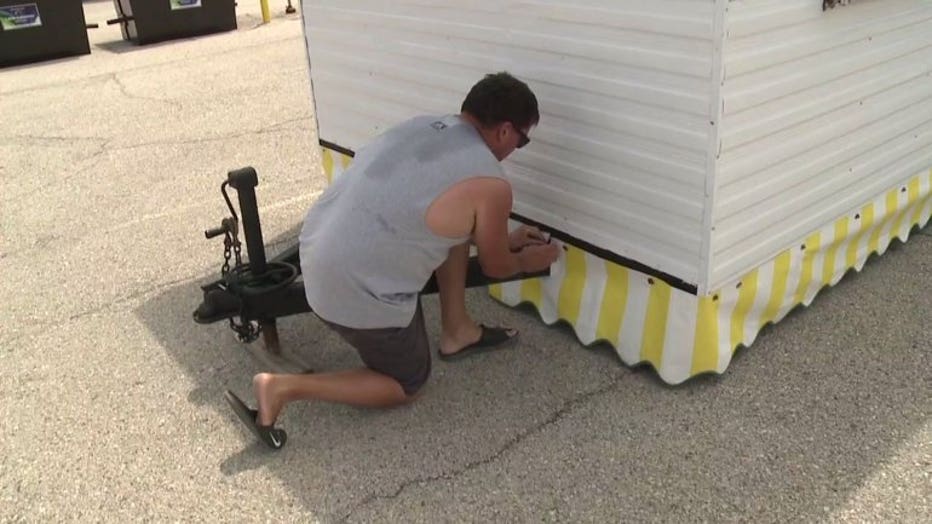 "I'm completely sweaty and dripping off from my brow," said Aaron Jones with Jack's Lemonade. "As a lemonade vendor, I'm very excited with the heat."

Despite the heat as he set up his stand, Jones said he was looking forward to being busy during the fair.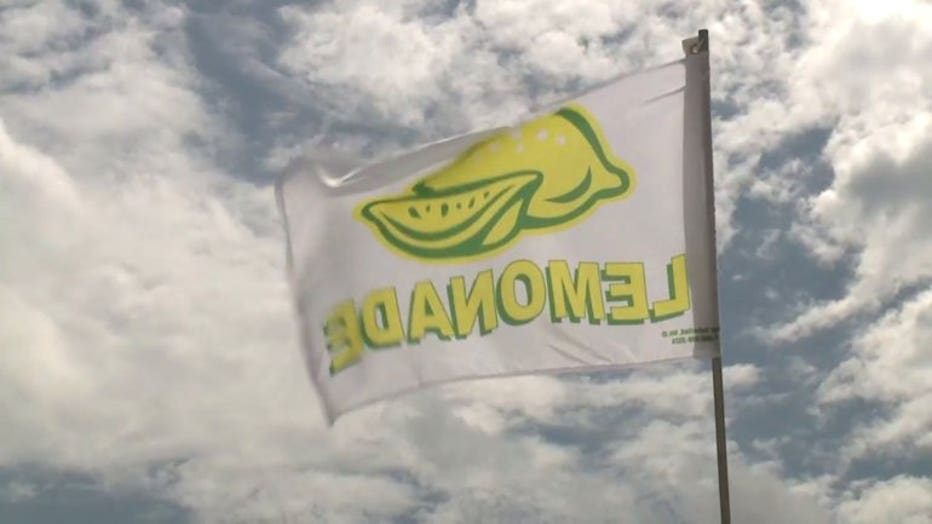 "It's been really hot. Really sweating. It's a heat box in the trailer," said Jones. "As soon as it hits 85, 90, I'm going to be super busy."

Officials with the Wisconsin Department of Health Services asked that people keep an eye on the elderly, pets, and kids who are more prone to heat exhaustion.

"Just keep a close eye on the weather avoid the hottest parts of the day stay out of the sun and stay hydrated," said Jon Meiman, DHS.