NWS confirms EF0 tornado with 80 mph winds touched down in Washington County


WASHINGTON COUNTY -- The National Weather Service confirmed on Thursday, May 10 that a tornado did touch down in Washington County on Wednesday -- an EF0 with peak winds estimated at 80 miles-per-hour.

The Washington County tornado was caught on camera.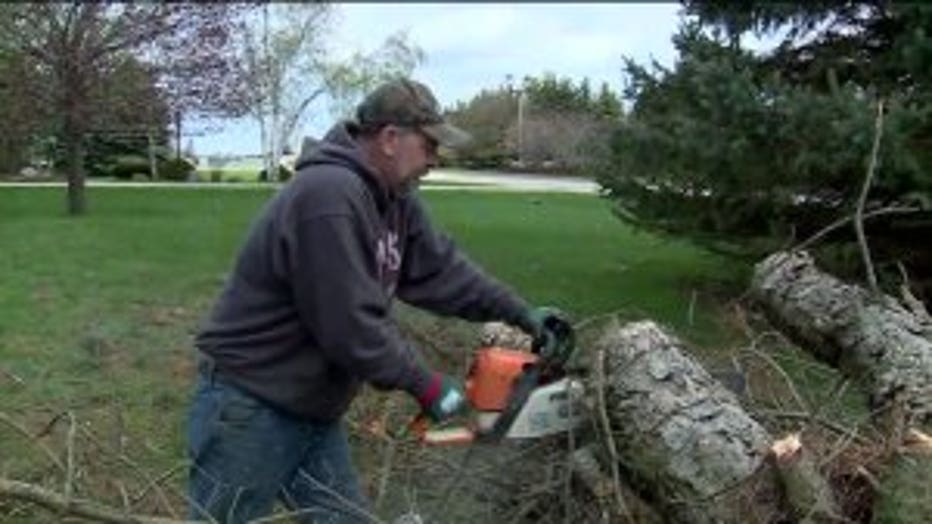 Craig Breen was away from home when it zipped through his neighborhood.

"Just like a straight, sheer, close area that just went straight through everything. Probably would have freaked out a little bit, so it's probably good we weren't home, but you hate to come home to a surprise like this," said Breen.

A team from the National Weather Service spent hours on the ground on Thursday -- traveling miles to survey the damage.

"Maps and basically hard-soled shoes just in case there is debris.Normally when we do, we start at a point and work our way back and forth until we've done the entire path," said Tim Halbach, warning coordinator meteorologist with the NWS.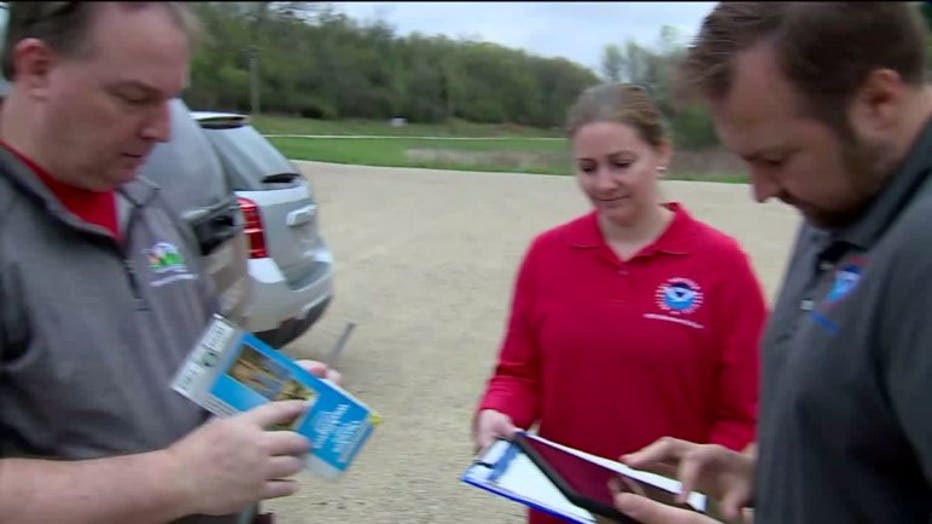 NWS Washington County tornado survey


Halbach said it moved from west to east, creating significant wind.

"Fortunately none of these houses were damaged and nobody was hurt," said Breen.

NWS officials were working to determine the tornado's path and the time it spent on the ground.

"There's a lot of video and what we saw on radar, so we know it was a tornado, so it's just a matter of how bad it really was and how long it was on the ground for," said Halbach.




The video below was captured by Steve Becker in the area near Holy Hill in Hubertus in Washington County.




FOX6 News viewer Erik Schulz captured this picture near County Q and Highway K near Monches in Waukesha/Washington County.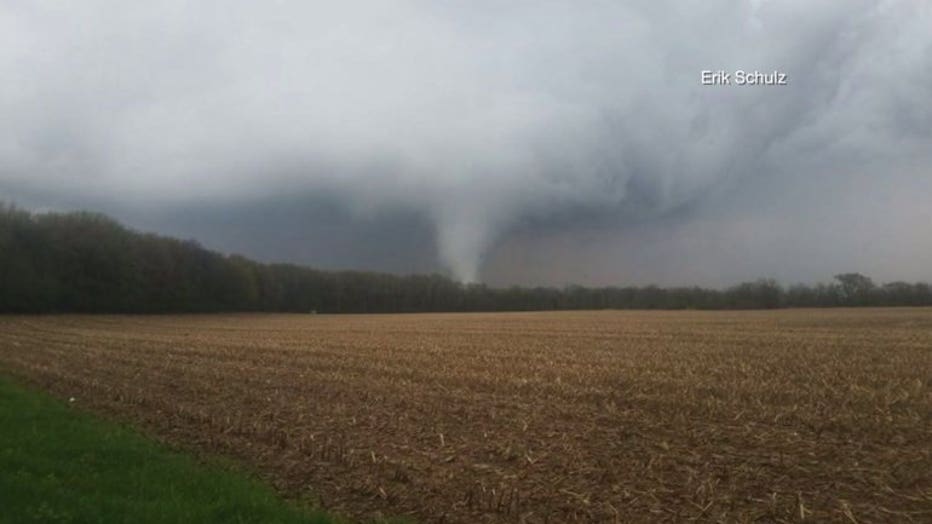 Erik Schulz captured this picture near County Q and Highway K near Monches in Waukesha/Washington County


FOX6's Suzanne Spencer in Washington County Wednesday evening:




FOX6 News viewer Ben W. captured video of a spinning cloud spotted in the Richfield area on Wednesday afternoon:




"Sure enough... a big column of cloud toward the ground and I see it rotating," Weber told FOX6's Suzanne Spencer. "It was crazy to come across! The sky -- watched it go for a good five minutes to the east. It was neat to see. A once-in-a-lifetime thing, but hopefully I'll never see a tornado again."

FOX6 News viewer Russell P. share the following video from Hubertus:






Here's a look at some of the damage spotted in the Hubertus area, courtesy of FOX6 News viewers Brian and Cara: