Milwaukee sunsets; time shifts drastically later over next month
MILWAUKEE - Wisconsinites are rapidly gaining sunlight as we head into the end of January. Before you know it, sunsets will occur after 5 p.m. 

After Sunday, Jan. 29, sunsets will push past the 5 p.m. mark. By mid-March, we will be pushing past 7 p.m.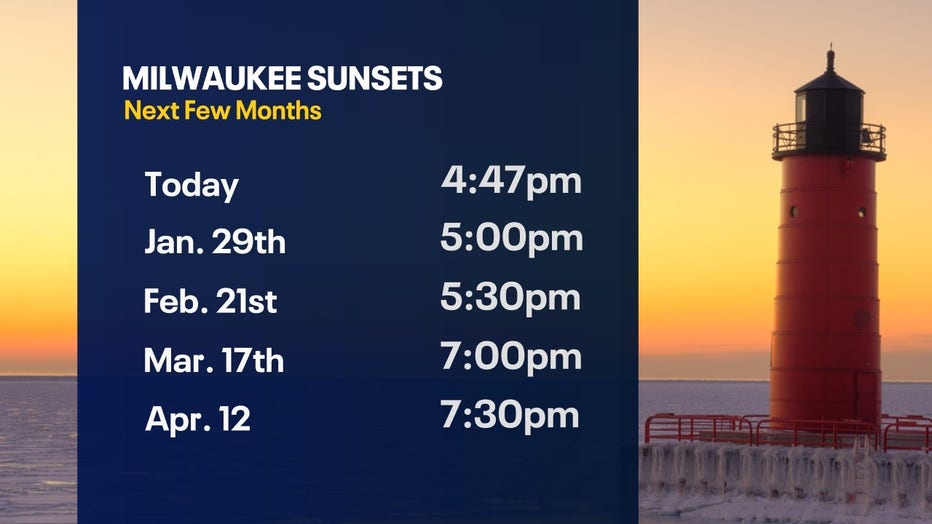 Sunset times from Thursday, Jan. 19 through April 12
If this mild January has fooled you into thinking there is lots of winter left, then you will be happy to know we are already halfway through meteorological winter – December through February. Then we begin meteorological spring – March through May.
Historically, we are in our coldest period of the year with average temperatures usually near 30°F through the start of February. But so far in 2023, we have not had air even close to as cold as the conditions right before Christmas 2022. 
SIGN UP TODAY: Get daily headlines, breaking news emails from FOX6 News
So if you needed some good news, remember our sunsets are getting later – and soon our average temperatures will be increasing too!